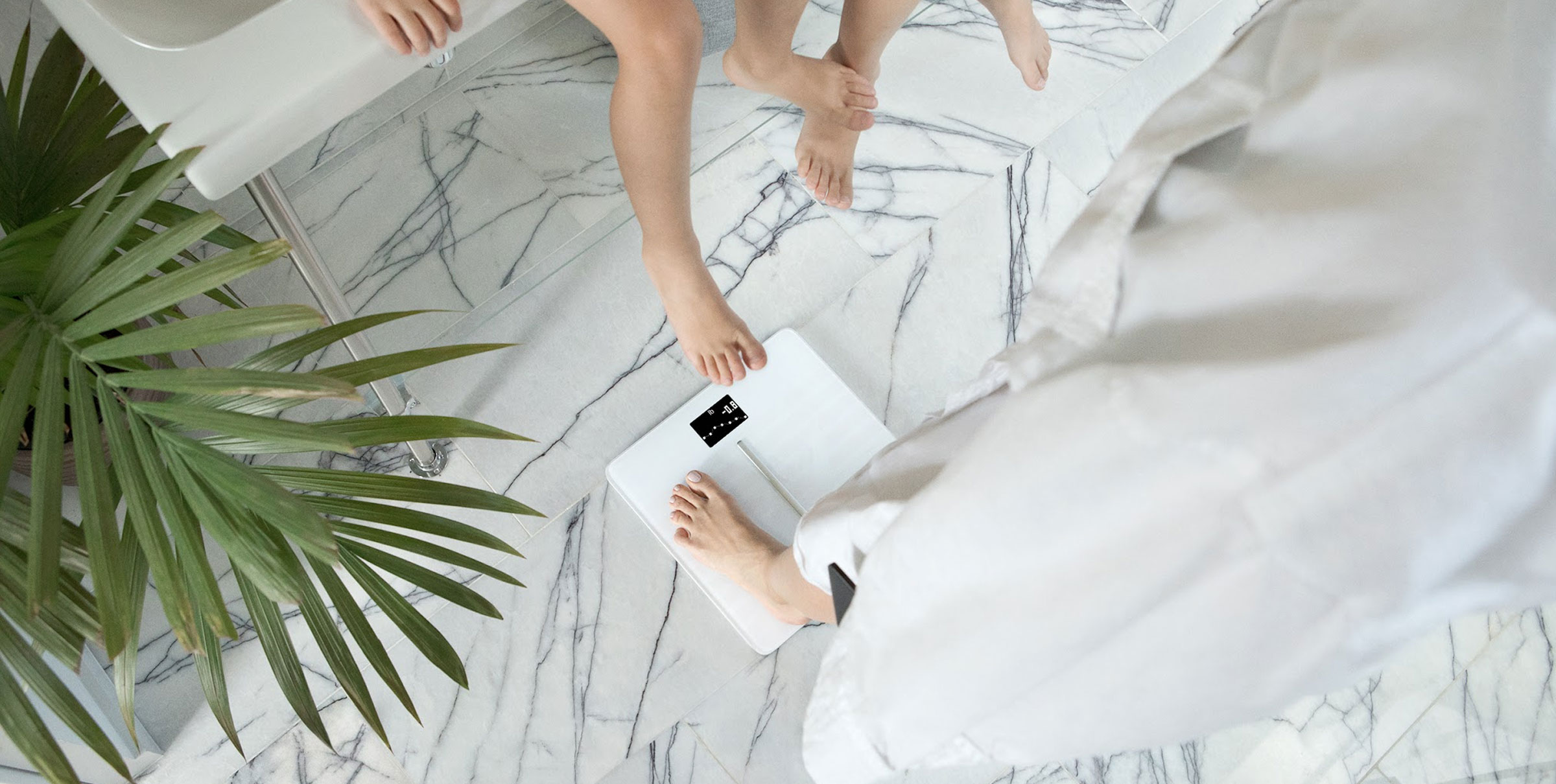 After a diagnosis of high blood pressure, losing weight is among the first treatment measures recommended. Now, a new large-scale study Withings conducted in partnership with Georges Pompidou Hospital in Paris confirms the importance of following doctors' orders to lower blood pressure.
Weight loss lowers blood pressure
Obesity is a well-documented risk factor for high blood pressure. Over time, untreated hypertension (high blood pressure) can lead to cardiovascular disease, stroke, kidney failure, and cognitive impairments. With obesity rates climbing worldwide and more than 60% of adults in the United States considered overweight or obese, it is increasingly important that people take steps to lose weight.
For both men and women, a snapshot of the data showed a positive association between an overall lower body mass index and lower blood pressure. People with lower BMI's in the database generally had lower blood pressure.
When researchers looked at changes in BMI and blood pressure over the course of a month, researchers also found a distinct association between a lower BMI and lower blood pressure. A decrease in BMI of 1.0 kg over a month was associated with a drop in blood pressure of 1.79 mmHg for men and 1.81 mmHg for women.
The study showed that weight loss creates real, and fast, improvements in health.
For the study, researchers analyzed an anonymous database of 27,000 adults from more than 100 countries around the world who regularly tracked their blood pressure and BMI with smart devices. The database was comprised of 86% men and 14% women. The study population averaged 50.7 years old, with an average BMI of 28.6.
According to the researchers, this was one of the first studies to objectively evaluate the link between BMI and blood pressure in a very large population over time. The results of the study were selected for presentation as a poster at the 2015 Obesity Week Congress.
With connected scales and blood pressure monitors, doctors and researchers can access crucial real-time data, which can help quantify the impact of weight loss, diet change, and increased activity on health in large populations. We hope that growing awareness of these connections between actions and measurable health outcomes will inspire people to make healthful choices, so they can watch their own weight and blood pressure numbers drop in tandem.
To get those numbers heading south, exercising more frequently and tracking nutrition are good places to start.
Want more proof? Another large-scale study recently found that a small amount of extra steps per day over the course of a month will lead to a drop in blood pressure.