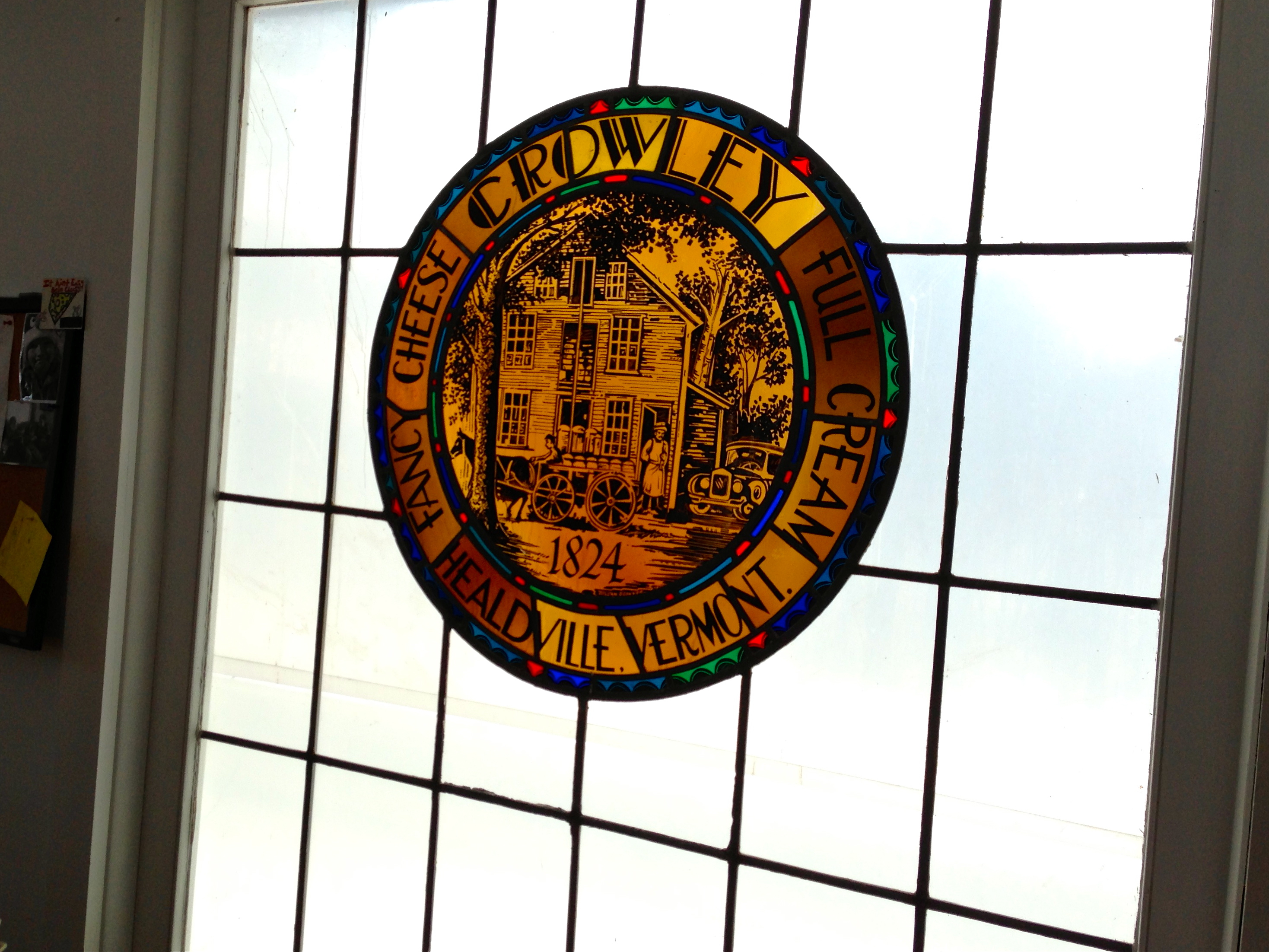 Of course cheese is delicious, but can it be part of a healthy diet? And is all-natural, handmade, raw milk cheese really better and better for you? We got some answers from a wheel-life expert.

No additives and no preservatives sounds good to us. And the colder months make visions of fondue dance in our heads. So we talked to Jill Jones, who along with her husband Galen, own and run Crowley Cheese in Mt. Holly, Vermont. Located less than ten miles from Okemo Mountain Resort, Crowley has the unique distinction of being America's oldest continually-operating cheese factory. With help from cheesemaker Ken Hart, and assistant cheesemaker Kim Farrar, Crowley still makes cheese the old-fashioned way — by hand and using the original Crowley recipe developed in 1824. Read on to learn more.
Interview with Jill Jones, Co-Owner of Crowley Cheese
Withings: Diet fads come and go. At times, cheese has gotten a bad rap, primarily for its fat content. Can cheese be part of a healthy diet?
Jill Jones: Cheese is definitely part of a healthful diet, containing beneficial nutrients such as protein and calcium. Crowley Cheese is very flavorful, so a little goes a long way, thus allowing calorie conscious consumers to enjoy our cheese in small quantities.
What makes your cheese natural? Is natural cheese better for health?
Natural cheese is cheese made with real whole raw cow's milk, culture, rennet and salt. So-called natural cheese is different from "Processed Cheese" which can include many more ingredients including coloring, man-made flavoring and isn't necessarily made of "real" milk. Also, it's certified hormone-free.
Your website describes your American-original cheese as "A semi-firm raw milk cheese, with a distinctively smooth, creamy texture, and a sweet buttery taste." Sounds yummy. What else can you tell us about the flavor?
Crowley is somewhat similar to a Cheddar or a Colby, but is made using a slightly different process from each of those cheeses. Careful aging ensures complexity of character.
What else influences the unique taste of Crowley cheese? Is it the milk? Could the cow's diet affect flavor?
Our cheese is all made from raw cow's milk. Raw milk cheeses do tend to me more flavorful, in my experience. I believe that pasteurization kills the good microbes that impart the cheese with natural interesting flavors that excite the palate. Different breeds of cows produce milk with varying composition. Jersey cows, for example, tend to produce milk that's higher in fat content. And, yes, what the cows eat does matter in terms of the milk's flavor, scent, appearance, and overall quality.  Pastured cows produce milk that is deeper in color — yellow — and smells "grassy" or even a bit "onion-y" depending on what they have been eating.  It is easier to make consistently good cheese with milk from pastured cows.
But you do things the artisinal way, not the easy way?
Handmade cheese is made in small batches, tended carefully by the cheesemaker.  Given the human touch, each batch is different and unique. Machine-made products end up being uniform; each batch is not distinct from another.
Do happy cows make better milk and better cheese?
We get our milk from a local farm; the animals don't belong to us, but we work closely with the farm to ensure that we get fresh, wholesome, high-quality milk. The farmer tells us that the cows are happy. I once visited them to see for myself and I really couldn't tell if they were happy or not. They seemed reasonably content, I concluded.
Your offer smoked cheese, and aged varieties, ranging from mild to extra-sharp. And you offer a number of types with add-ins, such as garlic, sage, and hot peppers. Do you ever get wild with your cheese?
Every spring, during mud season, when no one is in Vermont and it's really boring, we experiment with adding all sorts of new flavors to our cheese: Dill pickles, cranberries, bacon, braised leeks, pimento, coffee, all manner of spices, and sometimes they come out well. But, given that we make our cheese painstakingly by hand, in tiny batches, we always come to the conclusion that most of our successful taste experiments are not economically viable.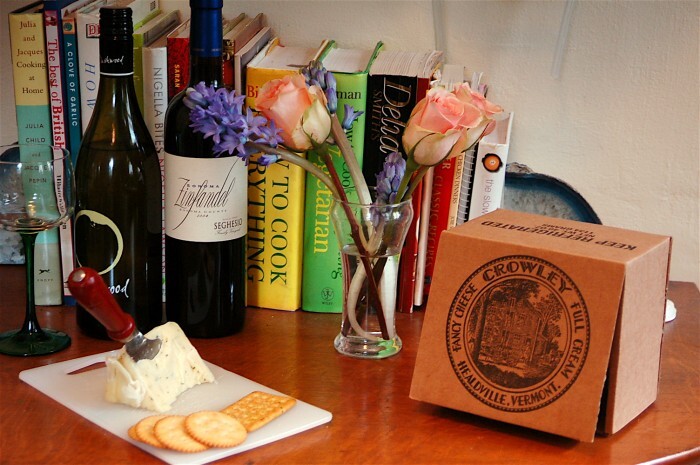 We all know the saying, "The cheese stands alone." But what accompaniments do you recommend?
Wine, of course, pairs beautifully with Crowley Cheese, but for some of our more aged varieties, we also recommend craft beer. Our sharpest cheese and a nice Vermont IPA are delicious together! As for pairing with food, sharp cheese likes complementary flavors such as fruit that's slightly tart. That's why a Vermont Cheese like ours goes so well with Apple Pie.  Crowley Cheese melts beautifully — better than a cheddar does, given that it doesn't separate like a cheddar — so any recipe that calls for a flavorful melted cheese will be delicious using our cheese.
Any favorite cheeses?
I have a lot of favorite kinds of cheese, but I count Crowley Extra Sharp, Crowley Smoked and Crowley Sage among them. My other favorites include Alpine Cheeses from France and Italy.  I also like Goat Cheese.
What about favorite recipes?
We have many Crowley Cheese recipes. My favorite, our Herb and Crowley Easter Tomatoes — is a great one.
As for a cold-weather recipe, an easy one is the Mac 'n Cheese recipe with some cooked, grated butternut squash.  Another favorite is a Risotto with Butternut Squash and Crowley Sharp.  A third recipe that comes to mind is Crowley Sage Mashed Potatoes.  For the latter, one can make one's favorite regular mashed potato recipe and add some grated Crowley Sharp at the end.
To learn more about how Crowley Cheese is made, how you can visit, or to order some cheese right now go to crowleycheese.com