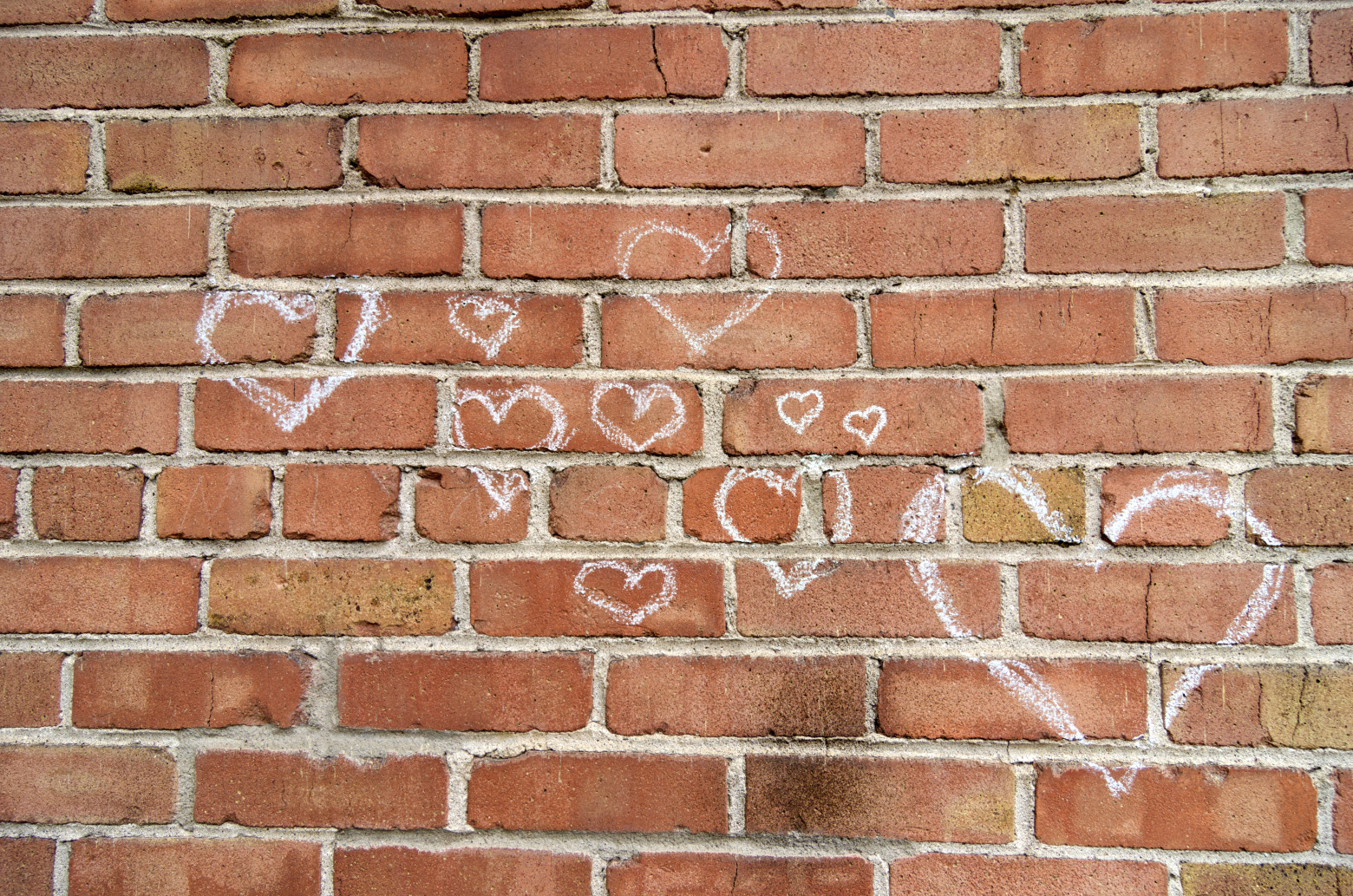 Irene Bremis found her bliss by merging the two things in life that make her the happiest — comedy and fitness. Her claims to fame include performing at New York City comedy institutions such as Caroline's and Gotham Comedy Club, and training celebrity comics like SNL's Rachel Dratch, Mike Bocchetti from The Artie Lang Show, and 30 Rock regular Judah Friedlander. Read on to find out more about how this fitness guru changes people's lives by kicking their butts — while also making them laugh.
Irene Bremis, pictured, is a comedian and personal trainer with a heart as big as her mouth. Although Bremis has been known to swear like a sailor and has seemingly rock-hard calves, she's never hard or cold despite having to hold her own in the boy's club of stand-up comedy. Irene frequently — and liberally — calls people "Sweetie" and it seems to stem from her philosophy that truly caring about people, and wanting them to be authentically happy, makes her a better comic and a better trainer.
"Comics are prone to depression" she says, adding, "I relate to the person who doesn't feel good inside." Irene is no exception, having faced a challenging childhood growing up in a turbulent household, about which she wrote in her one-woman show,
Born a Winner.
The title of the show was inspired, she says, by the baby beauty contest Irene won on the day of her birth in Boston, Massachusetts. On that day she was crowned "Baby Beth Israel," which she jokingly calls her life's crowning achievement. Her life was tough at times, she admits, citing her Greek mother's cultural differences, her father's challenges as someone with Asperger's Syndrome, and the family's need to revolve around her brother Jimmy, who is severely autistic.
But Irene found distraction and salvation through exercising, early on, when she got a job at a gym straight out of high school. "Working out gets the endorphins going," she preaches with the enthusiasm of an evangelist. "It makes you feel good on the inside." And she wants to share that gift with others who struggle. "I want to make people feel great. I want to make them stars."
We asked what makes her different from other trainers, and what keeps clients like
Last Comic Standing
finalist Rachel Feinstein and
What Not To Wear
make-up artist Carmindy, coming back for more, she answers without hesitation, "The fact that I care." She acknowledges that she can come off as rough, but warns people not to mistake her fearlessness with a lack of heart. "When I go onstage, I care about everyone in the audience. Seriously, I love them to death. Same with the people I train."
Irene confides that she just can't say no to someone who needs her help. "I'll go to a nursing home. I'll train you in a bathtub. If you need me, I'll be there." She jokes that she's a road trainer in the same way she's a road comic. "It's just another gig," she says. "I have a fierce work ethic. I'll knock on your door with my gym equipment, and we'll get busy," she tells us.
When asked what fellow personal trainers think of the fact that she cuts her rates and goes out of her way for people in need of physical and emotional bolstering, she replies simply, "It doesn't matter what they think of me. They don't get the love I get from my clients."
She certainly gets that love from comic actor Mike Bocchetti, who credits his longtime comedy friend, and now trainer, Irene, with saving his life. He sang her praises in a video on a comedy site,
The Interrobang
, that documents
Bocchetti's health transformation
. Before Bocchetti started training with Irene, his body was 45% fat, and he was classified as obese. His comedy pal suggested getting together to work out. Bocchetti was afraid, but he says his doctor told him that if he didn't do something about his health, he'd die. "I don't want to go to a gym, I'm too fat, they'll laugh at me," Bocchetti admits on the video. "Then Irene came."
Bremis says the first time she trained Bocchetti, she was in the kitchen of his mother's house. "After 10 minutes, Mike was like, 'Have mercy on me, Irene!' His mom was laughing, but she was worried." Irene reassured Bocchetti's mother that she "wouldn't let anything happen to her little boy." But Irene won't take credit for his success. Her voice warms with affection and pride when she tells us that he did it himself. "I can care about someone," she says, "but in the end, it's up to them."
She knows, because she's been there. She says with her family circumstance, and with the grueling competition of making it in the comedy world, she's faced setbacks and challenges. Exercise has given her the boost to persevere. "I see what a difference it makes. If I didn't believe in it myself, I couldn't show it to my clients."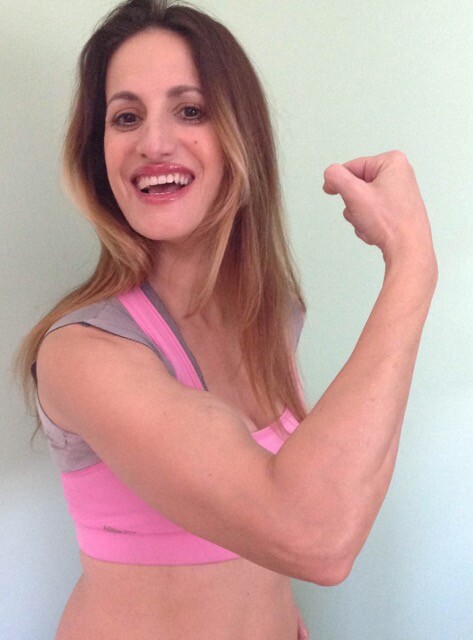 Bremis firmly believes that working out and exercising isn't just about looking good. She's grateful that her gym job led to learning to teach fitness classes, a milestone that changed the course of her life. "Back then," she says, "you didn't need certifications, just a mentor." Because of her wit and ability to laugh, her classes quickly became popular. Even then, she infused humor into her workout routines. "My classes are never linear. People laugh through the pain. You might get pinched… I like to have fun." The combination of serious sweat with comedy to take the edge off, earned her numerous awards from gym maven Lucille Roberts, an honor she is proud of. It also opened the door to teaching private classes to comedy royalty.
Irene loves spending time teaching everything from aerobics to kickboxing to a dedicated group of "momics" introduced to her by comedian and client Rachel Feinstein. Rachel Dratch, along with
SNL
and
Suburgatory
star Ana Gasteyer, really enjoy the "me time" of working out with a small-but-mighty core crew of exercising mothers who hire Irene to kick their butts while they laugh. These funny ladies give as good as they get, according to Irene. "Rachel [Dratch] is so funny in class. It's contagious. She says to me, Irene, your classes make me feel so great. She says she feels the difference." According to this personal trainer, that's the key. "It's not just about looking different. If you don't feel good, it doesn't matter what you see in the mirror. You have to be happy inside."
When asked who she liked training best, she told us in her straight-talking style, "I don't want to train the girl who is being mean to the one who's taking 'her spot.' I've trained 70-year-old ladies, and I've trained sensitive men who are shy at the gym. I'm the underdog trainer. Those are my people."
These days, when Irene isn't putting classes and clients through their paces, or relaxing with her former-firefighter, now-businessman husband, she can be found spending time with her brother, who lives in a nearby supportive group home, and her mother on weekends. She keeps even busier co-hosting the radio show
The Scuttlebutt
with fellow vet comic Rick Younger, and producing and starring in episodes of her web series,
Plan B
, featuring many of her well-known comedy friends.
Irene tells us she feels at peace, content with having found her calling. "My two identities have merged. I'm a comic-trainer."
When asked if there's one brass ring she hasn't managed to snag, she brings up the name Amy Schumer, without missing a beat. Irene says Schumer is gorgeous and that she thinks the film and television star has a gorgeous body. "I love how confident she is, I love her body. If she's ever ready to train — someone give her my number — just bring her to me, Sweetie!"
***
Follow Irene on Twitter @irenebremis13 or Instagram @irenebremis