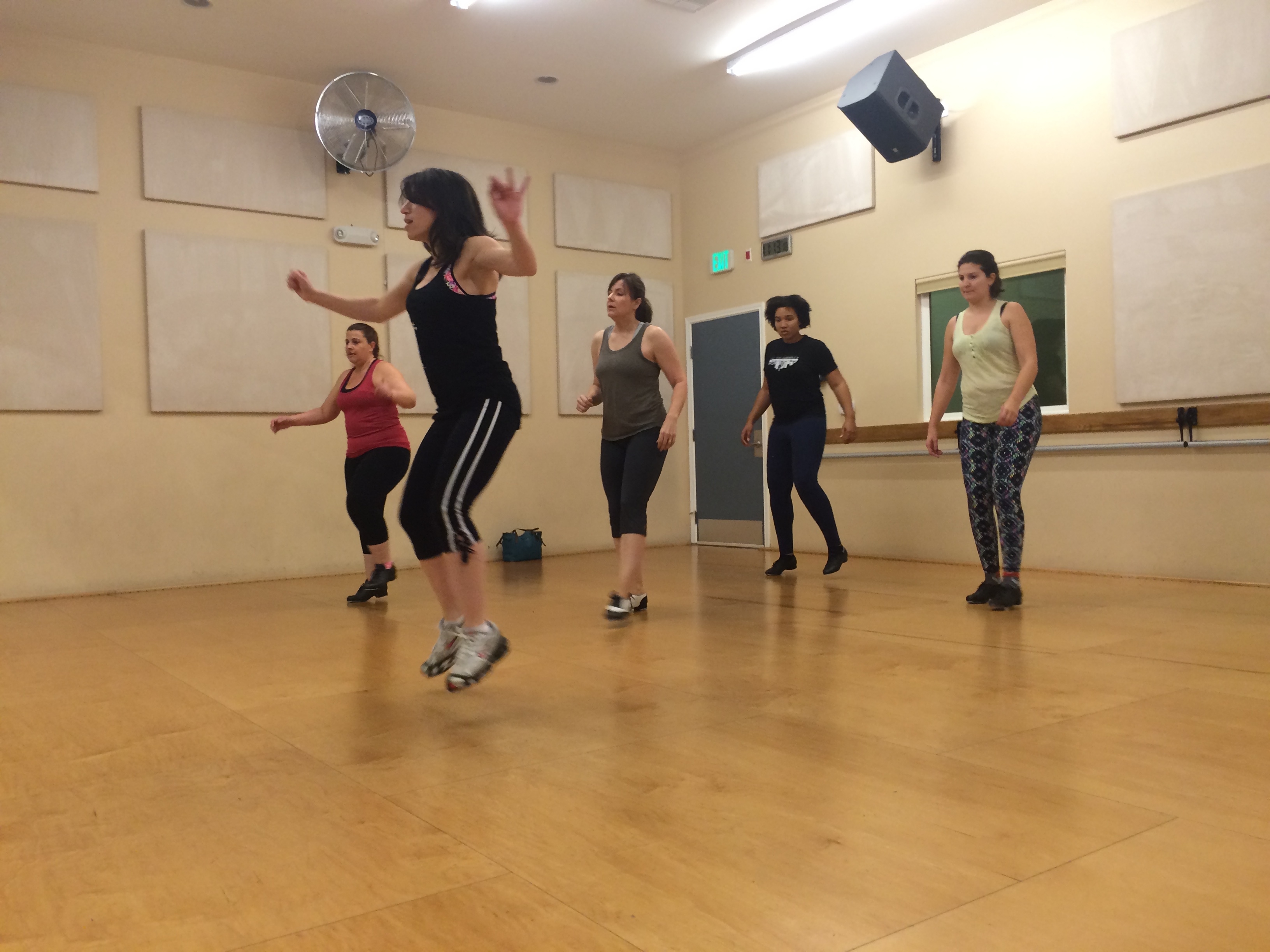 In the beginning there was Jazzercise. Then the dance based fitness gods gave us Zumba and Cardio Barre. Now it's time to introduce…TAProbics! If you ever wanted to jump into the movie musicals of the 1930s and 40s or jump on stage with Savion Glover, this is the fitness craze you've been waiting for. Read on to see how to make some noise with your feet while you get into star spangled shape.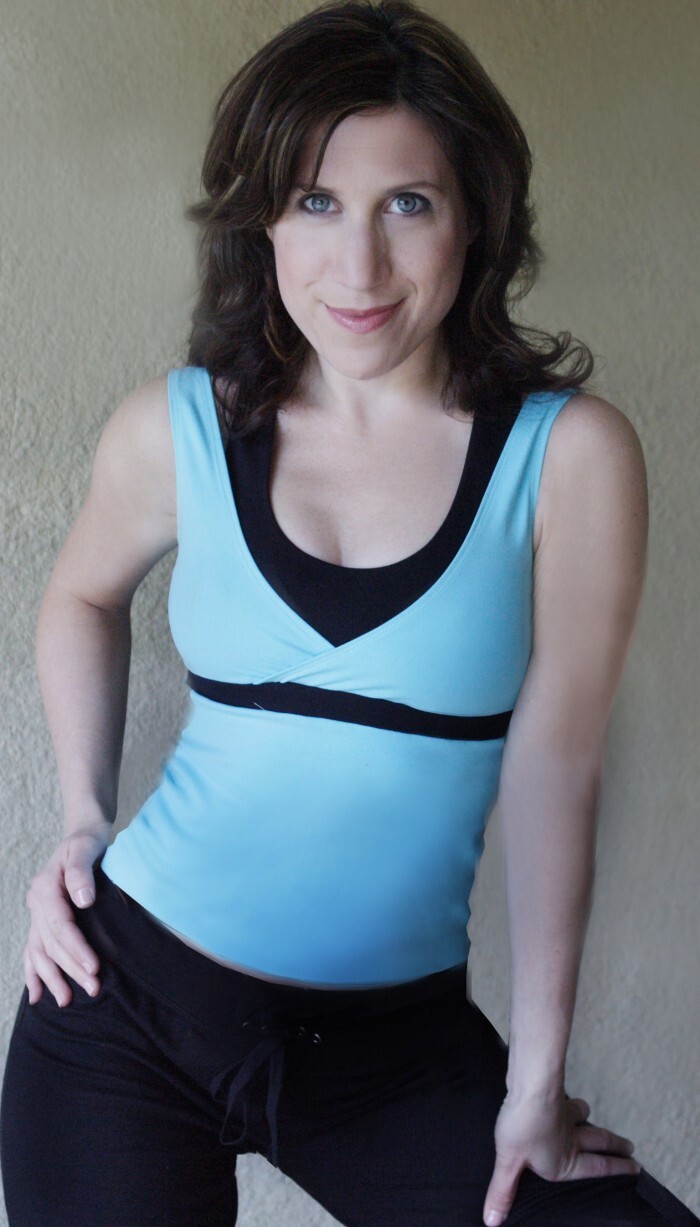 As a dancer and choreographer, I am always on the prowl for the best new dance based fitness trends. My heart did a triple time step when I discovered
TAP-a-holic
, a studio founded in Los Angeles by renowned tapper, teacher and choreographer Hillary Ayn Ryan, pictured above.
Ryan, who started tapping at age ten, told Withings about how she got the idea of TAProbics. She explained, "When I was in LA teaching my Broadway tap class, my students kept saying how aerobic tap moves are. I thought, yes, they are! So, I choreographed a few dances, and invited my students to do a trial class. It was a hit." This revelation led to the birth of her new business.
There are many ways to become a TAP-a-holic. Students of all ages, shapes and sizes flock to the studio to take TAProbics or study beginning to advanced Broadway tap classes. World famous tap legend Charles "Honi" Coles said, "If you can walk, then you can tap." And Ryan's TAProbics class proves Mr. Coles was right. Folks who have never danced at all much less put on a pair of tap shoes, come in, rent a pair of tap shoes, and shuffle and hop their way through about six or seven choreographed routines that people can just follow along to, like you do in an aerobics class. Hilary also includes an extra toning section at the end of her class. She incorporates all styles of music so you learn routines set to show tunes, big band favorites, hip-hop and pop hits.
Tap dancing burns between 200-700 calories an hour. It tones your calves, thighs, butt, and arms. It also improves your balance, and it is almost impossible not to smile when you start making sounds with your feet. Learning something completely new is always good for your brain especially when it involves following rhythm patterns with your feet while your arms and upper body do something totally different. It's also a great workout for your memory as you strive to remember the sequence of steps and patterns in the routines.
Most students wear traditional tap shoes, but if you become really addicted to TAProbics, you can buy tap sleeves that slip over your sneakers made by
dancingfair.com
. If you live in LA or NY, you can experience TAProbics first hand by trying a class with Hilary, but don't despair if you're not an Angelino or New Yorker. The popularity of tap dance as a fitness form is on the rise, and a company called
Tap-N-Burn
offers tap based exercise programs and classes in Pennsylvania, Tennessee, Florida, and Ohio, and most dance studios around the world will offer a beginning tap class for adults. If you're feeling too shy to shuffle over to a studio, you can try mastering the basics in your own living room.
DanceClass.com
offers tap and other on-line dance classes you can do at home on your own schedule to master the basics.
One student shared with us why she tried TAProbics and is now a confirmed TAP-a holic. "I wanted to get the legs of Ginger Rodgers, but now I wouldn't miss class because it's an hour of high cardio that just feels like fun!"
Get to know more about Tap-a-holic dance classes in North Hollywood, California: facebook.com/tapaholic