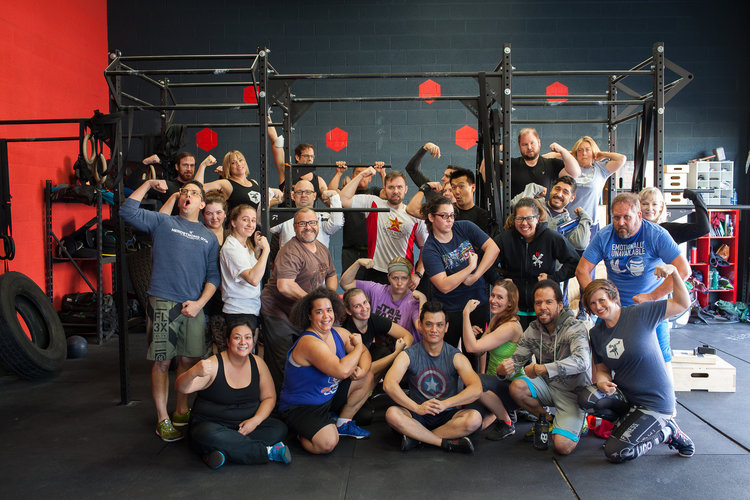 Think you can survive a zombie apocalypse? The folks at Nerdstrong can! Nerdstrong is a gym where nerds and geeks strive to make their body as strong as their brain. Read more to find out about how their workouts will prepare you to defeat zombie kings, kick down dungeon doors, and duel with Aaron Burr.
For anyone who needs help squeezing into last year's Comic Con outfit, loves games but doesn't know how to polymorph themselves into a creature with real-life muscles, or wants to join other like-minded folk on a user-friendly adventure that goes beyond reps and squats — there's a gym for that.
It's called 
Nerdstrong
 and it's fitness training for those of us who, as they explain on their website, "want to become heroes in a collaborative, non-competitive, environment." I visited the Nerdstrong's secret base in North Hollywood, CA to get a tour and take a Pilates class from Corrin Pierce, pictured above, a Nerdstrong instructor. I immediately knew that I had arrived at a galaxy far, far away from the traditional gym. The students joked about Tetris patterns as we found a way to fit all of our mats into the available floor space, and Corrin led us through a series of very tough exercises in a soothing, encouraging manner. The class felt like a combination of TED talk and workout. Corrin was super gentle as she challenged us to master very hard stretches and exercises, and the results were powerful. When the class was over I was sweaty and sore. Corrin explained that one of her favorite things about Nerdstrong gym is the diversity of the members. Even in the one class I took, there were men and women of all ages, races, shapes and sizes. It's also the only gym I've ever seen that has a lending library of graphic novels, video games, books, and movies.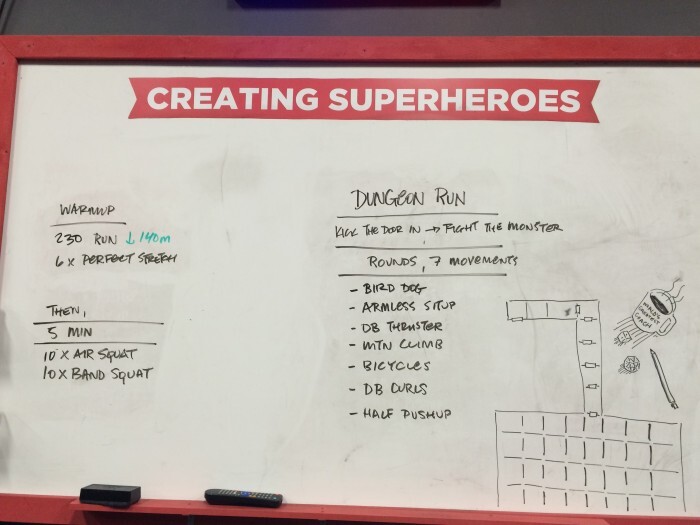 The origin story of Nerdstrong begins with its founder and main coach Andrew Deutsch. Andrew told Withings, "I never wanted to be a coach and I never intended to start a gym. About three years ago I started to acquire equipment for my own garage gym so I could get in extra workouts at home. A friend of mine was going through a divorce and needed a change. I offered for him to work out with me at the garage since he wasn't going to ever come to the Crossfit gym I was a member at. He agreed and did a couple of workouts and promptly told me that he wouldn't be coming back. Since he was my Dungeon Master for my D&D group, I decided to make a "Dungeon workout" where you would kick down the proverbial door, fight the monster and move to the next room in a certain amount of time. This bit of imagination was enough for him to change his mind and continue working out with me. That was our formula for many Sundays. We'd do a themed workout and then game after at our house. It became a habit. Soon, it was two people, then three, then ten. By the time we got to fifteen people, we decided that we should try and make this into an actual thing that we now call Nerdstrong Gym."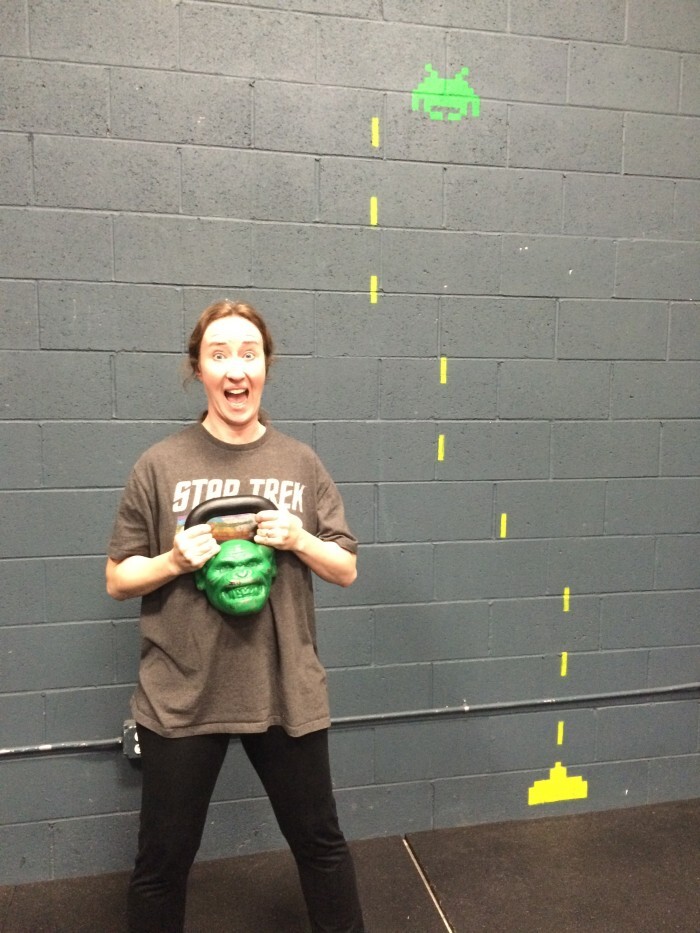 In addition to traditional classes like Yoga and Pilates, Nerdstrong offers private or group training with coaches all day long. Some members attempt to make it to all the sessions offered in one day which is called, "running the gauntlet." On the weekends, the gym offers the themed workouts. A story gets told during the warm-up, and then the class is broken into smaller groups and gym members become the cast of characters from the story. Your interval training and specific exercises depend on what character you are and what story is getting told. Most stories involve defeating a source of evil. Recent themes include Pride and Prejudice Zombies, Hamilton the Musical, and Dungeons and Dragons. By attaching a narrative to the workout, gym members get to use their brain while they condition their body.
Whether you're doing lunges with a partner to reenact the duel between Alexander Hamilton and Aaron Burr, kicking in a dungeon door or using mountain climbers to defeat a zombie king — the stakes are high, and at the end of the day your imagination and your body have both had a fantastic workout. You don't have to be an official nerd or even nerd adjacent to join in and enjoy these fun narrative-based workouts. All are welcome. And for recovery and camaraderie, they even have a monthly board game night. At the moment, Nerdstrong only has one headquarters, but they are hoping to expand. With their targeted offerings and a feel-good vibe, world domination of the fitness field seems inevitable.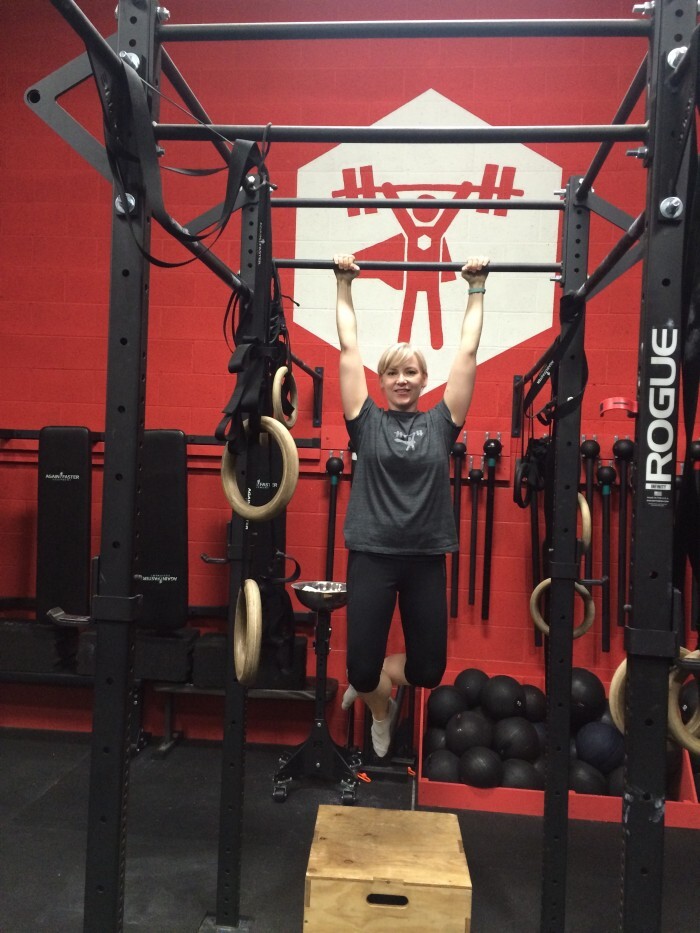 For more info check out facebook.com/nerdstrong and follow them on Twitter @nerdstronggym
And you can follow Corrin on Instagram @corrinpiercefitness