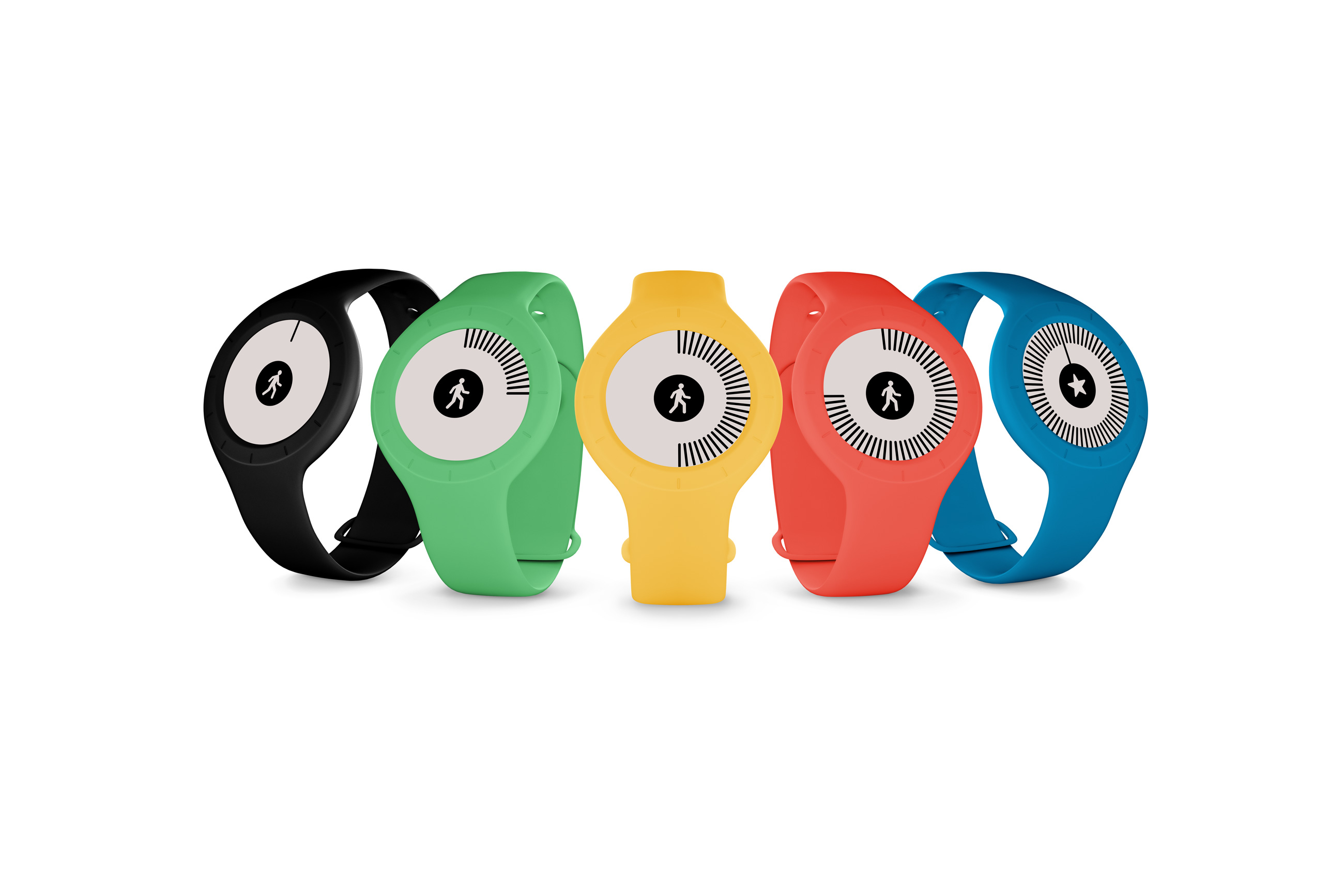 Gotta Go? See how easy it is to get started with our incredibly advanced, but incredibly simple, all-activity tracker.
1. Tracking with Go
Go gives you the big picture of how active you are during the day and the duration of your sleep at night. Whether you are running, walking, swimming, or sleeping, your tracker will recognize and begin tracking the activity. All data gathered from your Go automatically syncs with your Health Mate app, and is presented in beautiful full-color graphs, so you can analyze your activity levels and follow your trends over time.
2. Reading the screen
Go has two displays:
> Activity
One screen shows progress toward your daily step goal. This is the default screen.
>Watch
The other screen available tells the time. Simply press the activity screen once to switch to the clock display. It will automatically revert back to default after 8 seconds.
The best part? You never need to set it. Go will automatically display local time, wherever you go in the world, through its Bluetooth connection with your smartphone.
3. Understanding the app
Data tracked by Go comes to life in the Health Mate app. When you open the app, your timeline will sort all of your activities into chronological order, from oldest at the bottom to most recent at the top. Let's say you slept with your Go last night, went for a 47 minute swim early in the morning and then you went for a run (Go you!) — Everything would appear right in your timeline.
Want to know everything about a specific activity, such as exactly when you woke up during the night or how far you walked? Just click on any timeline event and you'll get an in-depth look.
4. Making it your own
> Wear it your way
Go can be worn on the wrist, clipped to a belt or slipped in a pocket. However, if you'd like it to track your sleep, make sure you wear it on your wrist and change the settings in the app accordingly. The same goes for swim tracking: Go needs to be on your wrist to track each stroke and won't work if it is clipped to your swimsuit.
> Change screen color
Sometimes all we need is a little change. You can switch the Go display from white on a black background to black on a white background at anytime by selecting Go from your list of devices and clicking on 'Change the style of your screen.'
5. Staying motivated
> Challenge friends to a weekly step challenge
A study showed that people who invite family or friends to their leaderboard — the Health Mate app's spot for social connections — are more active during the week. And Health Mate can count anybody's steps for free, as long as they have the app on their smartphone. So even if they don't have an activity-tracking device, they can join you for a little healthy competition via the Activity widget at the top of your timeline. It will inspire you and those closest to you to go the extra-mile.
> Set a step goal that is right for you
No one knows you better than you, w. Which is why Health Mate lets you customize your step goal. You can modify your daily step goal by opening any activity event from your timeline, clicking on the 3 dots at the top right of your screen and selecting 'Change my step goal.'
That's it! Now you can get started with the world's easiest, most accessible activity tracker. We hope it helps you go for all your health goals.