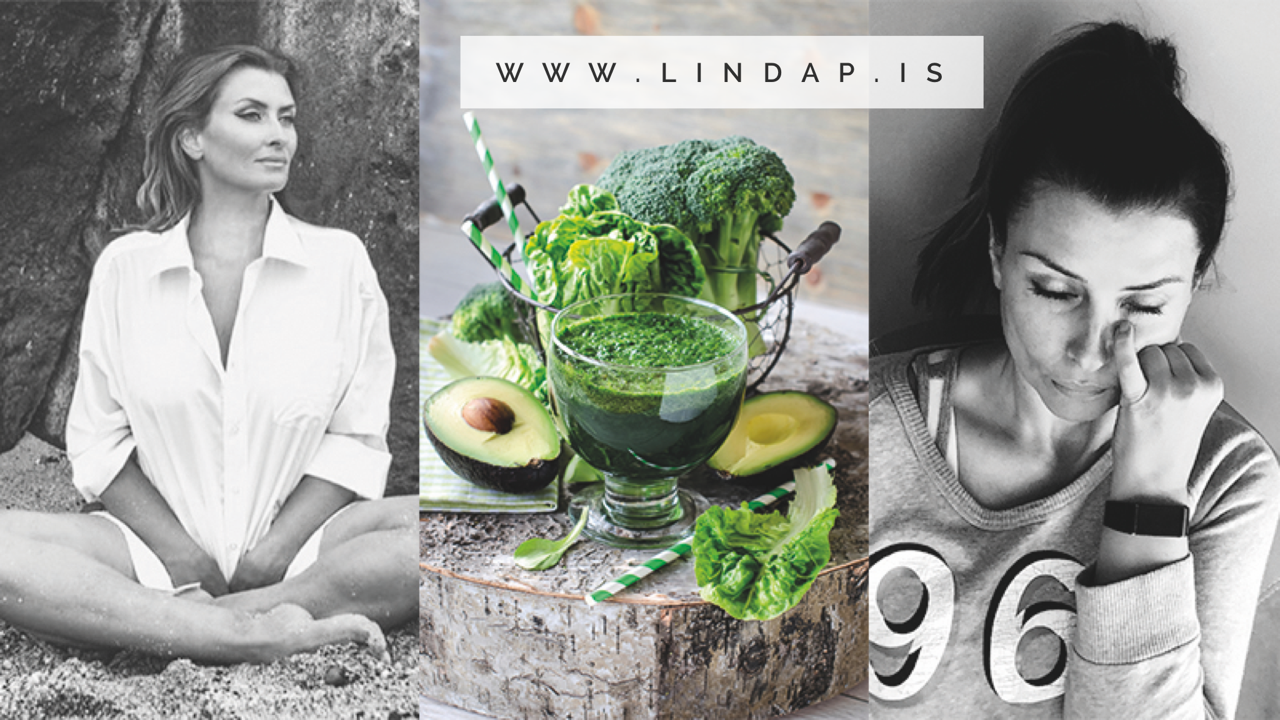 Meet Linda Pétursdóttir, an Icelandic businesswoman who also happens to be former Miss World, a single mother, and a trained meditation practitioner and wellness guru. With an enviable ability to balance hard work with a healthy lifestyle, Pétursdóttir uses Withings products to help her stay on track and make the most of her time.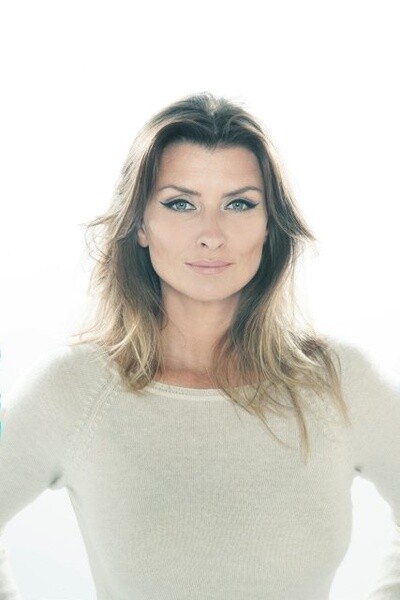 Linda Pétursdóttir, pictured, grew up in Húsavík and Vopnafjörður, small fishing villages in Iceland. In her senior year of high school, she flew across the world to Sandstone, Minnesota as an exchange student. Her experience in a foreign country sparked her love of travel, and informed her global worldview. At age 18, she won Miss World, and was able to travel once again as a fashion model and Miss World ambassador.
At the age of 24, Pétursdóttir founded her own company, which she owned and operated for over 20 years. She has since remained in the health, beauty, and wellness business for over 25 years. While she holds a degree in graphic design, last year she took a break from business to study for a second degree in health coaching.
Nowadays, she splits her time between Iceland and North America and spends her free time meditating and relaxing in India. As a single mom, she lives with her 10-year-old daughter, Isabella, and their dog, Stjarna.
Pétursdóttir wears many hats, as businesswoman, mother, animal welfare advocate, graphic designer, meditator, and health coach. Read on to find out how she stays healthy of mind and body, with the help of Withings products, while pursuing her many passions.
Get to know Linda Pétursdóttir
Withings: We heard that both you and your mother use Withings fitness trackers. Can you tell us which ones, and why you chose Withings over other trackers on the market?
Pétursdóttir: A couple of years ago, I was on a business trip in New York City, and I was basically looking for a step tracker. The Withings activity tracking watch is the one that got recommended to me at the store, and the one I found most to my liking at the time. I've been using it for the past two years — I guess it´s looking rather old by now! It's a great motivational gadget for me. I like seeing how many steps I get in for the day… It urges me to reach my daily goal of 10,000 steps, and I like tracking my sleep as well. I got one for my mom, who is in her 70s, for her birthday, and it has also been a great motivator to getting her moving more regularly. She is very competitive so it really gets her going!
My goal is to get in 5,000 steps by 9am, and I manage to do that as I take my dog for our morning walk, which takes about 45 minutes to an hour. It makes it so much easier to get up to 10,000 steps when I start the day off this way. It gets my blood moving, my energy up, and I get my day off to a wonderful start.
Do you use any other Withings devices?
I also have a Withings smart scale back home in Iceland. Pretty much, I would like to own many more of the products in the Withings line — I find most of them quite interesting and a good dose of medicine towards a healthier daily life, which I am all for. Then I have the Withings Health Mate app on my phone which both of my gadgets upload to, which is a great tool to have.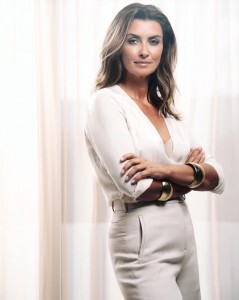 Can you tell us how being a mom informs the choices you make around career and health?
Having lived most of my adult life as a public person by virtue of being in the health and beauty business, taking care of myself and making healthy choices have been a part of my daily life for a long time. My daughter has grown up observing and practicing the healthy choices I try to make and teach her about, but I'm not a fanatic. I believe kids should be kids. Isabella loves having a smoothie, which I make more or less every day. I have always told my daughter she can do and be whatever she puts her mind to, so I try to be a good role model for her myself, and live what I preach.
I am a world traveller, and have taken my daughter with me to explore lots of different locales. So far, she has been to about 10 countries, and many more cities around the world. For example, I was a judge on the recent Miss World show, televised from China last December, and Isabella went with me. She has seen a lot of the world already, for being only 10, and there is much more to explore. I look forward to each and every trip with her. She is my favorite travel companion.
You've publicly said that you're a strong believer in meditation. What role does that practice play in your life?
I have studied meditation with Deepak Chopra at the Chopra Center near San Diego. I also taught a meditation seminar at my former company in Iceland —a women's-only health club and spa. I do some sort of meditation daily, and I consider it an essential part of my wellness routine.
What piece of advice do you have for your daughter that you hope will stick with her?
Show compassion towards all beings. I teach her to think about where her food came from, and how it ended up on her plate, and to make choices accordingly. Being an animal-welfare activist, she has grown up with being aware of my philosophy of kindness and compassion, and it is my wish that she will carry those values with her into her adult life. Isabella is an intelligent and grounded person, and she truly believes she can do and be whatever she wants to, as long as she puts the work in.
Here in America, the presidential elections are the biggest story in the news. We heard you considered a run for the presidency of Iceland. Wow! Can you tell us more?
The Presidential elections in Iceland are very different to the ones in The States. I had been encouraged to run by many of my people. I was both honored and humbled by being approached. I considered it carefully, and made a conscious decision coming from my heart, which was not to run at the present time. One never knows what will happen in the future, however, and I am always open to exciting challenges.
Can you tell us a little about the lifestyle in Iceland versus in North America? Is it easier or harder to stay healthy there?
Being healthy starts with yourself, regardless of where you are, and you can stay healthy anywhere. Of course, it is a lot nicer being able to put on my shorts, tank top, and tennis shoes and go out into the sunshine here in California, versus working out in a cold climate.
Do you think doors open for you because you are beautiful?
I've had to work hard for all my success in life. I´m sure sometimes it has been to my advantage, but in other cases I have had to work harder because of it.
What's something that you'd like our readers to know about you?
I´m an animal welfare activist, and my heart's passion is fighting against the mistreatment of animals. I´m on the organizing and welcoming committee of noted British anthropologist and U.N. Messenger of Peace Jane Goodall´s visit to Iceland this coming June, and I am looking forward to spending time with her, and listening to what she has to say. She is someone that I have looked up to for a long time, and the work she does on behalf of animals and the earth is truly amazing. As always, I´m glad to be involved and to be able to lend animals my voice in making their lives better, one animal at a time.
So you'd say you're an advocate on behalf of animals who cannot speak up for themselves?
Yes, I´m on the forefront of a group of people including Arni Stefan Arnason, an animals rights lawyer, who have signed a petition for Parliament. We sent an open letter to the members of parliament proposing the opening of an animal shelter in Iceland as there is an urgent need for it. There is no such shelter open to all animals in Iceland at the moment. I´m always willing to lend my voice to the animals, and I'm thankful for all the other hundreds of people that are doing that as well.
That sounds like worthy work. Would you like to leave us with any final thoughts?
Yes, a quote from Mahatma Gandhi. "The greatness of a nation and its moral progress can be judged by the way its animals are treated."
***
Want a boost? Enjoy two of Linda's smoothie recipes: