With the help of a Withings Go and Programme Ronde, a specialized training program, 15 women challenge themselves to cross the finish line of La Parisienne, the largest women's running event in Europe. Read on to find out how these women are becoming healthier, more active, and preparing themselves for the upcoming race.
Signing up for a race can be great motivation to get in shape, but sometimes you need some extra support to get through the day-to-day training. That's where Programme Ronde comes into play. This unique plan for women sporting a few extra pounds includes 10 unique training sessions with a certified coach. Each participant also receives a
Withings Go
to help them track daily activity, set goals, and engage in some friendly competition to meet and surpass their step goals.
After the 15 women in the program had completed three training sessions, we met with three of them to find out how they were enjoying their workouts and their all-new activity trackers.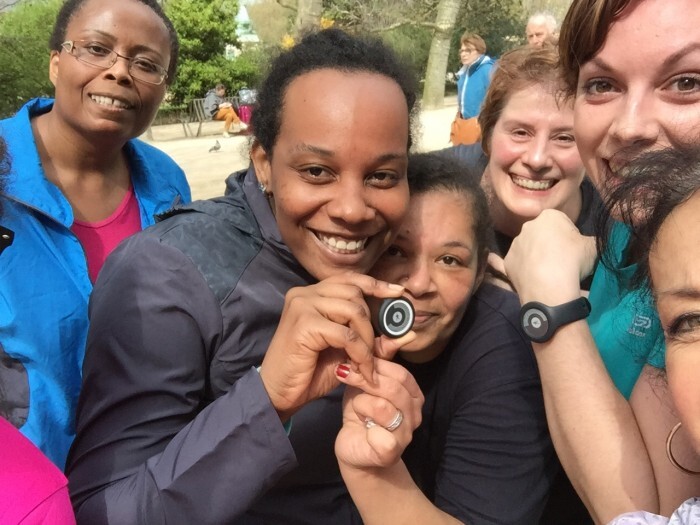 Finding Fitness: An Interview with Soukéïna, Stéphanie, and Claude
Why did you decide to join this program?
"4 years ago, I entered the workforce and gained over 50 pounds from stress and my sedentary lifestyle. Today, I finally have all the tools I need to take back control of my life. That's why I signed up for this program. Little by little, I'm getting back into exercise, all while benefitting from the accountability and support of a group." – Soukéïna
"I signed up for this program because recently I joined the Army Reserve, and I realize that even if my morale is high, my body does not follow suit! I want to lose weight and stay in shape." – Stéphanie
"I discovered this program last year. The idea of learning how to run alongside other overweight women, who have the same questions and experience the same hardships as I do, without judgment, reassured me." – Claude
 
How did your spend the 2 first sessions of the program, especially the second one that focused on gear you might need? I suppose that by now, you have all installed the Withings Go?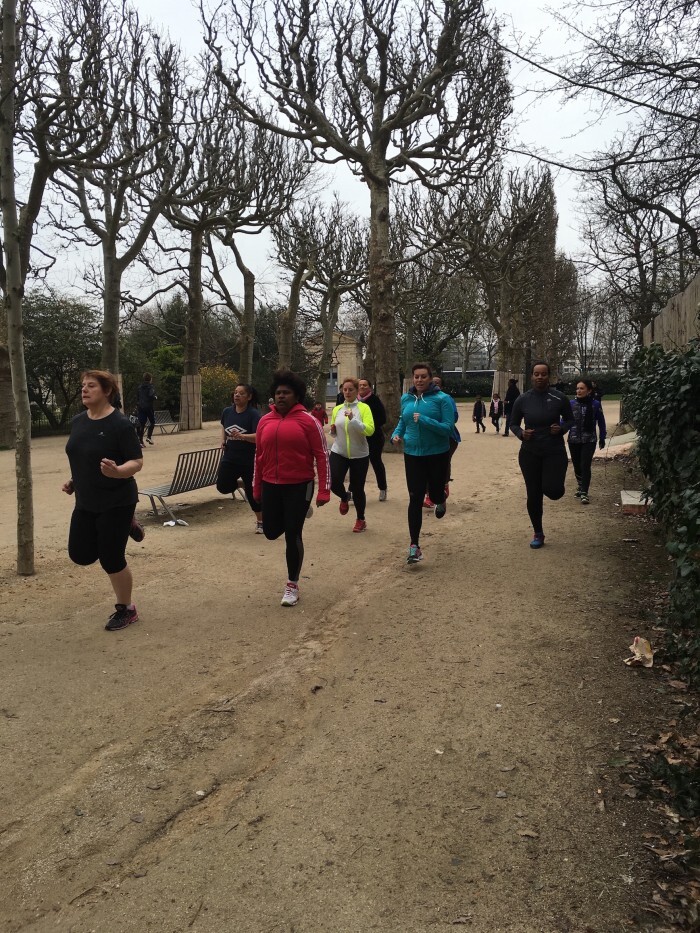 "We received our Go's at the first training session and were invited to "connect" with each other (on Health Mate) to follow each person's progress over time. The app is intuitive, and as I already use MyFitnessPal, I can synchronize a lot of information all to one app. I clip the Go to my pants or slip it in my pocket. The main screen lets me immediately see where I stand with regard to the goal that I set. Personally, I try to reach 10,000 steps a day." – Soukéïna
"The training sessions are very informative. We feel that we are progressing step by step, learning the basics. I set up the Go right after the first session, and I couldn't wait to jump into this adventure." – Stéphanie
"The first two sessions were light. A lot of warm-ups, a few minutes of easy jogging. No pain, just taking pleasure in the movement. Genevieve (our coach) emphasized the importance of proper gear, especially for those who are overweight. The importance of keeping the chest up, of wearing good shoes to avoid injuring the joints…We received our Go's at the first session, and we installed them immediately. The third session was a bit more difficult, with a few kilometers of running and climbing stairs. Genevieve made sure that each of us was following her own rhythm and explained to us how to catch our breath." – Claude
 
How do you use the Go and how do you find it useful?
"I use it daily to see if I walk enough during the day, if I am falling behind the others. It motivates me to walk more." – Stéphanie
"I wear it day and night. The sleep analysis is very interesting. And above all, my competitive spirit really motivates me to walk. I try to increase the number of steps I walk each day. It's interesting to see how far I walk each day and to see the calories I burn as well. I love that I can be part of a "challenge" with the other girls in the group. Wearing the Go makes me want to push myself, to see the progress bars light up around the screen." – Claude
 
What do you think is the most important information to have in order to make progress, that you can find directly on the Go or in the app?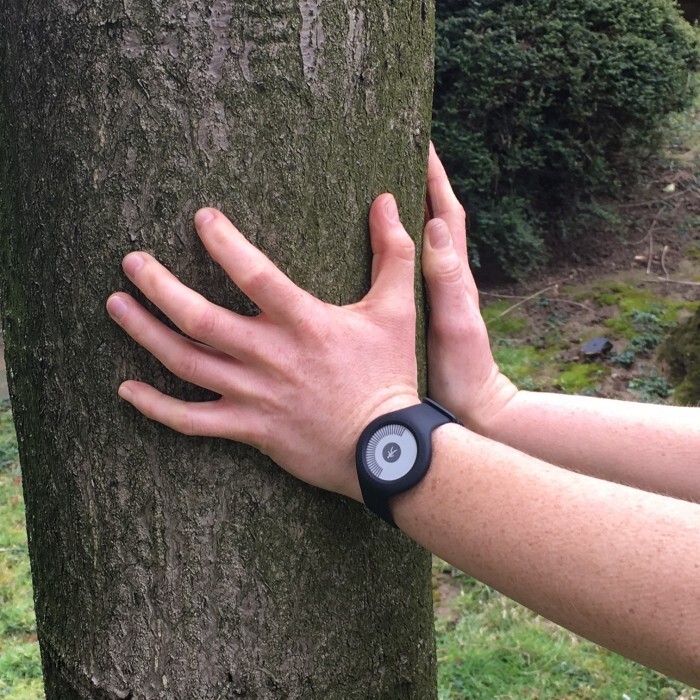 On the tracker, at a glance you can see if you are on the right track to meet your daily step goal or not. On the app, seeing the percentage of your goal completed is very helpful. The leaderboard with rankings is also a fun and motivating tool to help me reach my goal during the week." – Stéphanie
"It's interesting to know the number of steps and the distance walked. Receiving badges is also very motivating and gets me excited to receive the next one." – Claude
 
Does the Go help you to be more active in your daily life?
"The Go clearly motivates me!" – Stéphanie
"Yes, it really helps me. Each day, I try to walk a little bit more than the previous day." – Claude
 
Do you reach 10,000 steps every day? Do you also use the leaderboard to make progress and challenge yourself?
"More than the goal of 10,000 steps, the leaderboard in the app motivates me. To get to first place and stay there, I find myself waking up and leaving earlier in the morning so I can get off the train one stop early and walk to work." – Soukéïna
"No, not all the time. It's hard to reach 10,000 steps with my job." – Stéphanie
"Yes, I average between 11,000 and 12,000 steps each day. I enjoy walking, each day a little bit more. I love challenges and seeing other girls' scores inspires me. I like wearing the Go on my wrist and seeing the progress bars on the screen light up. And above all, I feel more energetic. I walk to work, which is already 3000 steps at the beginning of the day, and it gets me in shape!" – Claude
***
Withings would like to thank Soukéïna, Stéphanie, and Claude for their feedback. When the 15 women cross the finish line of La Parisienne on September, we will report back on their final thoughts about the entire experience, Programme Ronde, and the Withings Go.
If you are interested in tracking your activity, check out Withings Go.