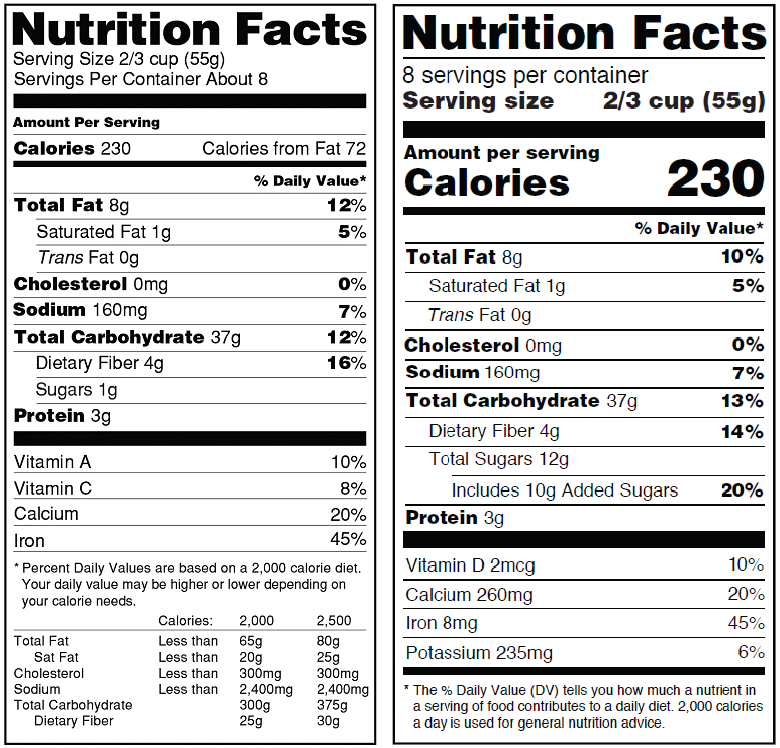 The FDA recently introduced some changes to the nutrition facts label to go into effect in the next 2 years. But what does this mean for all of us? Let's break down exactly what your shiny new nutrition facts label will include.
The good news? Now you can eat more ice cream.
Ok, we're kidding, but only kind of. One major update to the label deals with servings sizes. By law, serving sizes listed on food labels must reflect the amounts that people are actually eating. As this label hasn't been updated since 1993, and Americans are eating more than ever, servings sizes have become quite unrealistic. So yes, the serving size for ice cream will change from ½ a cup to ⅔ of a cup, and all other packaged foods must now have servings sizes that reflect what people eat.
All kidding aside, this change should make it easier for you to more accurately estimate how many calories you are eating, as you are more likely to actually consume one serving.
A significant win for health advocates, "Added sugars" will now be included on food labels as well, in both grams and as percent Daily Value. Iron and potassium will join vitamin D and calcium on the label, in both gram amounts and percentages, while vitamins A and C are no longer required. Daily values for some nutrients, including sodium and fiber, are also being updated based on new scientific evidence.
And the change that you'll notice right away? The label will feature a "refreshed" design, with "Calories," "Servings per container," and "Serving size" in a larger type size, with "Serving size" and the number of calories bolded as well. These changes should make it easier to see essential information about your food immediately.
Here's the original FDA nutrition label v. the new one: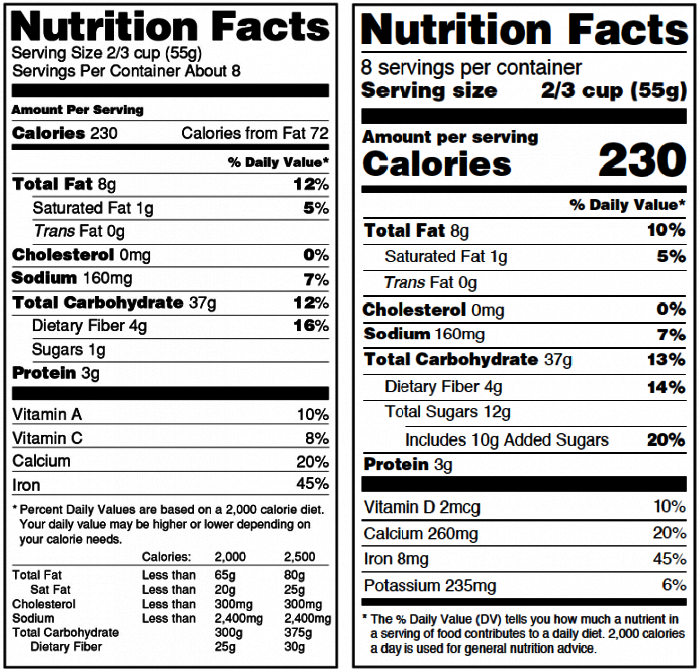 If all of this change stresses you out, just remember that the healthiest foods are those that don't have nutrition facts labels – fruits & veggies!
To read about the changes in more detail, check out the
FDA website
.
***
Related: Eat Your Greens