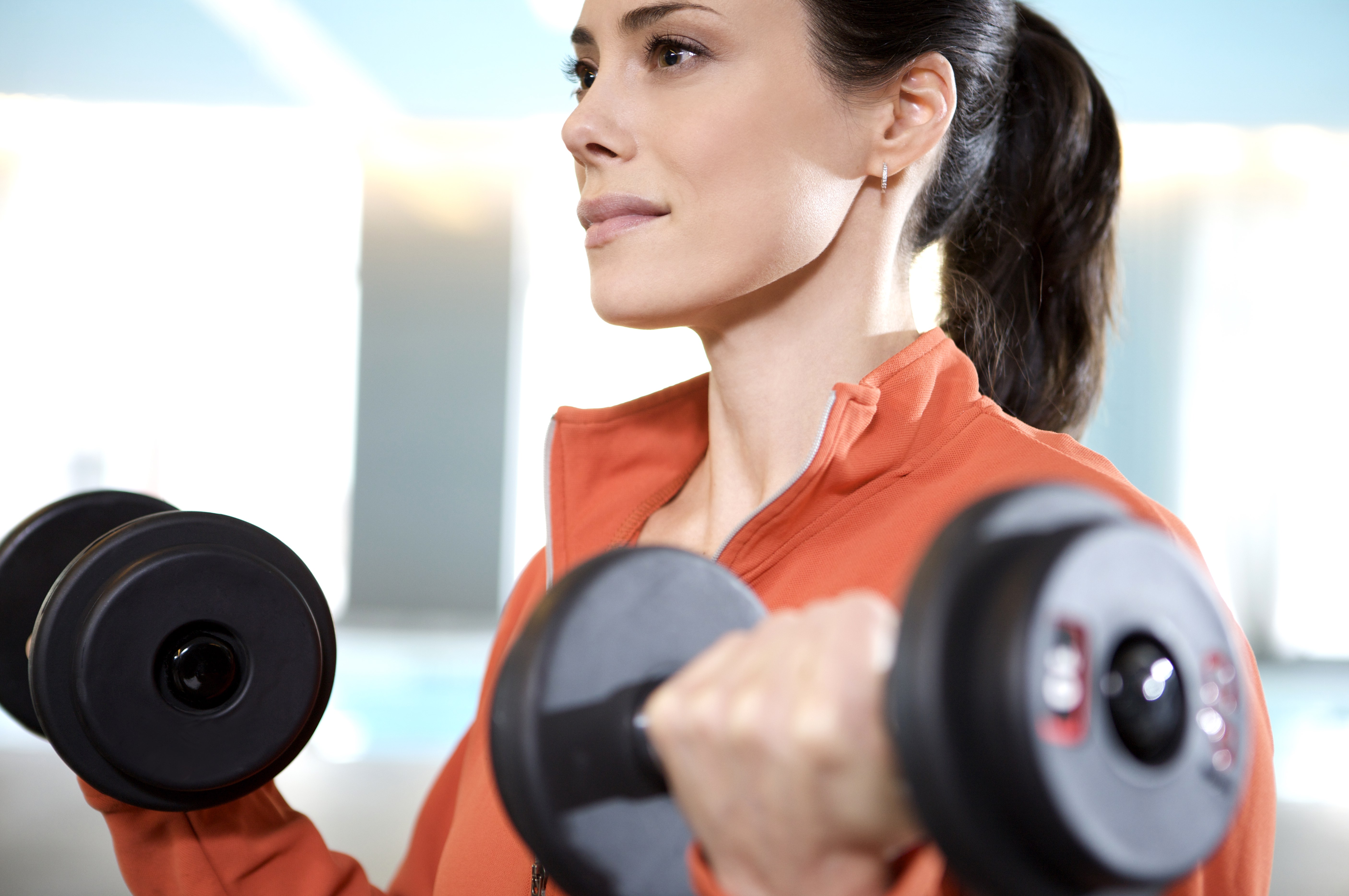 Keri Glassman, registered dietitian, author of four books, and frequent guest on national TV programs as a nutrition expert, is passionate about helping others lead a healthier life. While diet plays an important role, Keri believes that many other elements make up a healthy, balanced life. Read on to discover how Keri became interested in nutrition and how she achieves balance in her own life as a busy entrepreneur and mom.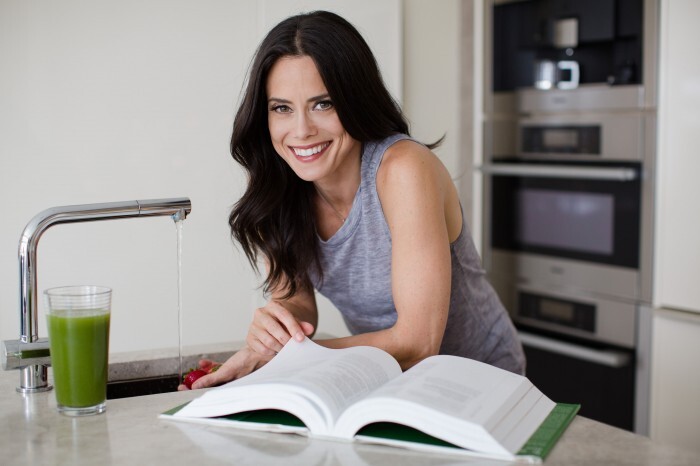 Born To Transform…
Keri Glassman, pictured, feels as if she was born to help people transform their lives through health. Developing an interest in food and nutrition early on, Keri remembers a time in seventh grade when she insisted she needed almonds, as her body was craving vitamin E. Although she didn't yet fully understand the role of vitamin E in the body at the time, Keri's interest in nutrition was clearly ignited early on, and only grew as she got older.
As an active kid growing up, Keri also made the connection between how food fuels the body long before many of her teammates. And at home, while her food choices weren't always the healthiest, sitting down to a balanced meal was a very important part of her family's routine. Keri recalls, "We used to start every dinner with grapefruit, and then we would have a side salad, and then we also had a vegetable, a starch, and a protein every single night. And it wasn't always healthy – the starch could have been Stouffer's Mac & Cheese. It wasn't even necessarily that it was gourmet or perfectly healthy all the time, but it was perfectly balanced."
While her house had a junk food drawer, Keri rarely dipped into it, preferring to eat food she considered healthier. While food was meant to taste good, Keri had also learned that it can promote health, help fuel athletic performance, and serve as a tool for human connection during mealtimes.
The Freshman 15-20
Her relationship with food remained largely positive until college, where she gained 15-20 pounds and began to develop emotional eating habits. Keri recalls watching her non-athletic friends stay slim easily, drinking diet coke and eating whatever they wanted, and thinking, "How come they're thin and I'm an athlete trying to be healthy, and I feel like I don't want to wear my skinny jeans?" To Keri, it seemed that it was much harder to be healthy and thin than it was to engage in unhealthy behaviors and stay slim.
This led Keri to realize that nutrition was just one of the pieces in the puzzle of a healthy life, and helped her develop her current philosophy of holistic health, including the importance of exercise, sleep, stress, emotional and social health in addition to diet, and helped her be empathetic with the struggles that her clients had.
You Better Work It Girl
Despite her persistent interest in nutrition, Keri never viewed it as a career. After undergrad, thinking she wanted to pursue a career in TV and sports, she landed a job in ad sales at Sports Illustrated. While the job was not her preferred department, she figured it would be a great way to get her foot in the door. Yet she found herself constantly reading the health and nutrition magazines that showed up for free at work. Keri recalls that "when Health would come out, I'd sit there, not do my work, and read." It was this passion that made Keri realize that she was not working in the right field.
Eventually, she quit her job, started taking introductory nutrition courses, and got her Masters at NYU in Dietetics and Clinical Nutrition Services. At the same time, she worked as a nutrition counselor at Equinox health club and volunteered at a hospital to begin getting experience. After receiving her Masters, she spent almost two years working for an online health and fitness company developing nutrition programs before taking the plunge to open up her own private nutrition practice.
Keri says that while she's far from perfect, one of her greatest strengths is her fearlessness, a trait that allowed her to dive full force into the unknown waters of nutrition counseling, with no mentor to guide her. She rented a space in a personal training studio, had a logo designed, and began figuring out the necessary forms she needed, how to charge for services, and how each nutrition session should be structured. Eventually, she had filled a binder of materials to help herself stay organized and keep accountable.
Keri found success with her practice and found the work fulfilling. "When you're working one on one with someone… it's a very deep, powerful relationship…and you're able to really connect with that person and educate them and really change their lives."
But in the back of her mind, she felt like if she developed and collected all of these materials, she could teach others to become a self-starter just as she had. Today, 15 years later, Keri has done just that with her creation of The Nutrition School, a 12-week certification program that provides mentorship from Keri, nutrition education, and business coaching to help nutrition professionals achieve success.
Keri also expanded into other mediums of nutrition counseling, including writing for several blogs and magazines, appearing on various tv segments, authoring books, and more. Keri explains, "I love educating people on nutrition. So one way is one-on-one. Another way is through blogs. Another way is through social media. Another way is through TV. Another way is through books. Another might be radio. Every medium is very different…You can talk to 5 million people on TV at one time, and you might not have that deep connection, but you can give one great, strong tip that 10,000 people actually implement and put into their lives."
While Keri has encountered a variety of nutrition struggles throughout her career, the most common include people eating too much sugar, emotional eating, and not taking the time to prepare food and prioritize nutrition. Keri's main advice is to "focus on eating whole, real foods consistently throughout the day and listening to your body. Because if you listen to your body, then you're going to control portions. And if you're eating whole, real foods, and you control portions, pretty much everything's going to fall into place."
Taking It Healthy Day By Day
As a busy entrepreneur and a mom of two, Keri tries to live as much of a nutritious life as possible, but she still struggles with some aspects. As sleep and stress are her greatest weaknesses, she takes steps to improve those aspects of her life. For example, she makes a cup of chamomile tea before bed to encourage restful sleep, and wakes up early to write a to-do list to reduce stress for the day. She believes that one of the keys to living a healthy, balanced life is to develop routines that become healthy habits, such as preparing healthy meals for the week ahead of time or exercising because you've scheduled it into your day.
Several Withings products have helped Keri develop some of these healthy habits. While she doesn't personally advise that everyone weigh themselves each day, as some people may not be emotionally served by doing so, she enjoys using her Withings scale as a touch point each day to make sure that she's staying on track with her healthy habits.
And while Keri already has a regular habit of working out, she appreciates how her Activité Steel helps her be just a little more active throughout the day, such as nudging her to her walk more when running errands.
Keri tries to encourage her kids to have healthy habits as well, but stresses the importance of not "over-talking" health. "I always say you have to show, not tell…Just have healthy foods. Don't over-talk it." While the majority of the food in her house is fruits, vegetables, lean proteins, and healthy fats, she also keeps some ice cream and cookies in the house, and makes sure not to deprive her kids of food that they want when they go out to eat.
While Keri leads a nutritious life overall, she admits to having quite the sweet tooth. While she limits the treats to ensure that she stays on track, she admits, that yes, even nutritionists sometimes struggle with eating healthy.
****
Enjoyed hearing from Keri? Follow her on Instagram @nutritiouslifeofficial, on Twitter @KeriGlassman, or on Facebook for nutrition information and healthy living tips!