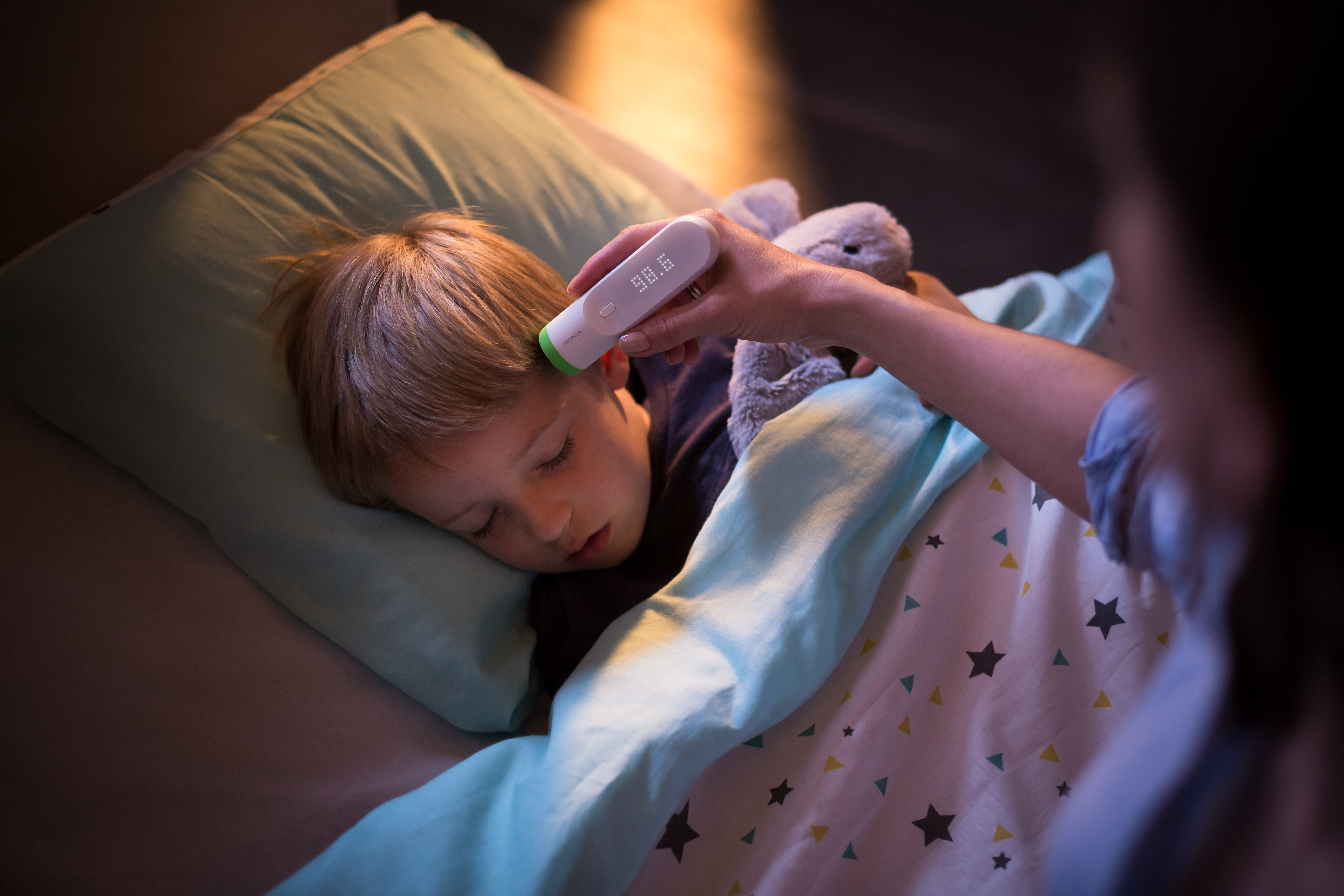 Just got your hands on a Thermo? Get acquainted with the world's first Wi-Fi connected thermometer, and learn how to make the most of all its features.
Now that you've downloaded the Thermo app and set up your Thermo, you're ready to learn how to make the most of your new smart thermometer.
Taking a Temperature
Thermo is able to deliver a highly accurate result with the use of our patented HotSpot Sensor Technology, which uses 16 infrared sensors to take more than 4,000 measurements in just 2 seconds. Taking a temperature reading is exceedingly simple.
1. Remove the cap
2. Press the button
3. Place Thermo in the middle of the forehead and slowly scan to the hairline*
4. A double vibration will signal that the scan is complete
*Make sure to move Thermo straight across while scanning to ensure an accurate measurement
Assess your Measurement
Once the scan is complete, the temperature reading will appear on Thermo's screen.
1. Assign the temperature to a user by scrolling through names on the touch-sensitive screen.
2. Press the button to assign the reading.
3. Once the reading is assigned, view instant color-coded feedback on the device based on the user's age:
Green = No fever
Orange = Mild fever
Red = High fever
Get to Know the Thermo App
The Thermo app provides many additional features to help you manage a fever, including a fever timeline history and the ability to add notes to temperature readings, add medications taken, and set reminders to take your temperature.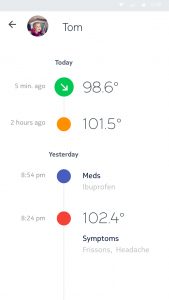 Thermo also provides in-app fever management advice through Thermia, a service developed by Boston Children's Hospital. Simply answer a few additional questions in the app, and Thermia can tell you if your fever needs treatment and what dosage of medication you should take.
That's it! You're ready to start using Thermo and enjoying all its unique benefits.
Questions? Concerns? Our customer service team is here to help you out.
Contact Withings Support