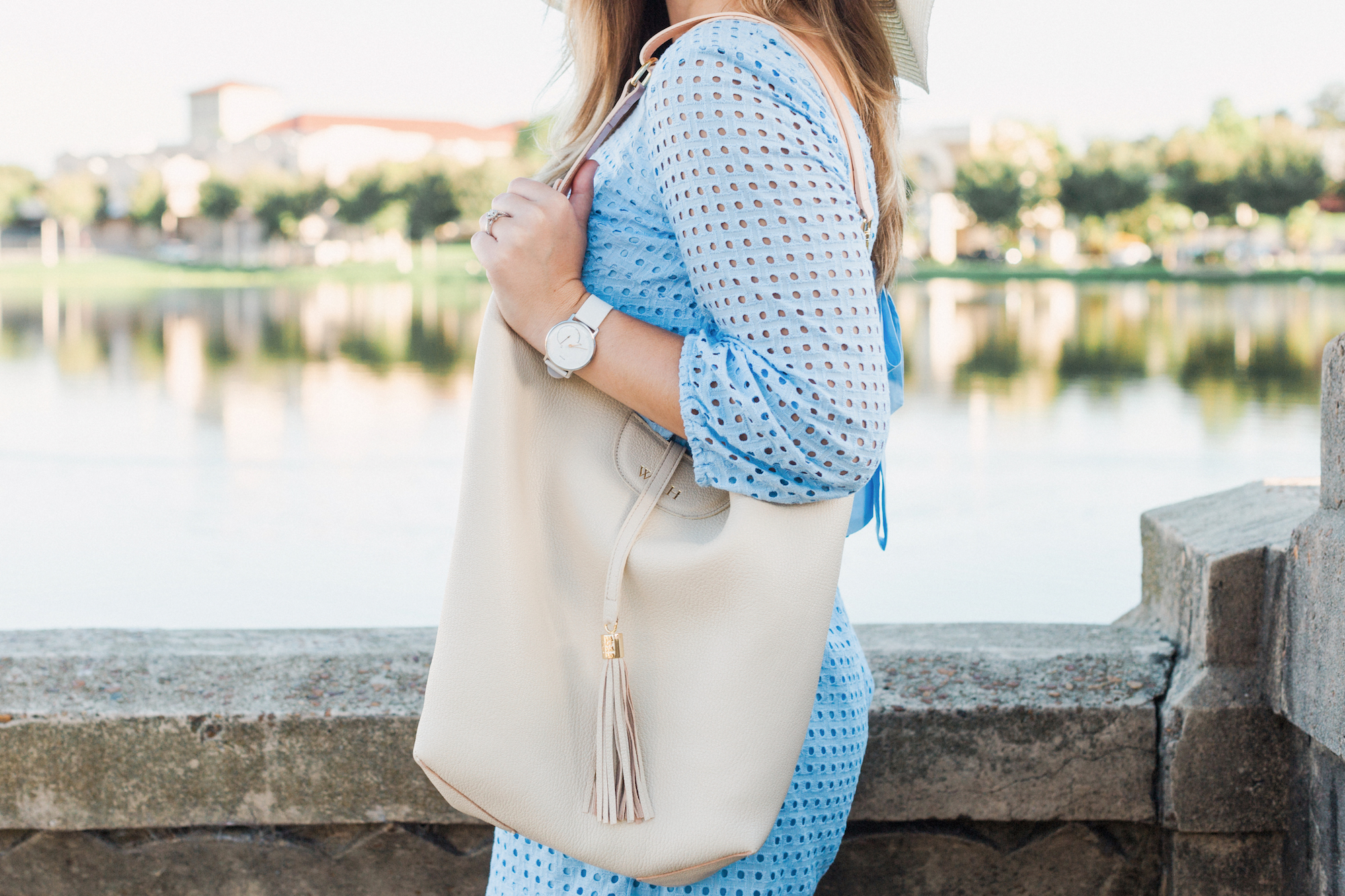 Whitney Hawkins is a photographer, graphic designer and blogger/Instagrammer extraordinaire. A 2014 graduate of UNCW, she currently lives in Florida with her new husband and her cat, Joules. Her blog, Whitney Blake, features posts about travel, fashion, and design, while her Instagram hosts a buffet of gorgeous photography.

A fan of the Withings Activité Steel, Whitney was kind enough to answer a few of our questions about what it's like to be a successful blogger and graphic designer.
A Chat with Whitney Hawkins
You mention on your blog that you taught yourself graphic and web design; what inspired you to dive into it?
After starting my blog in 2010 I quickly found that my favorite thing about blogging wasn't actually writing the blog – it was updating the design! The more I practiced, the more I loved it, so I interned with a local design company and kept on learning. After my internship ended, I decided to study abroad and sell blog designs to raise some money. It completely took off and I've been in love with graphic design since!
What is the best thing about Florida?
The sunshine! Having so much warm sun has definitely influenced my work, and I'm playing around with bold colors a lot more than I used to. Bonus: living near so many beaches and lakes feels like we are on vacation every weekend!
How did you develop an IG following?
I'm not sure where my Instagram following came from, but I love connecting with other women who share a love for beautiful images! The Instagram Story feature has been my favorite recently because I can shamelessly share videos of our new kitten.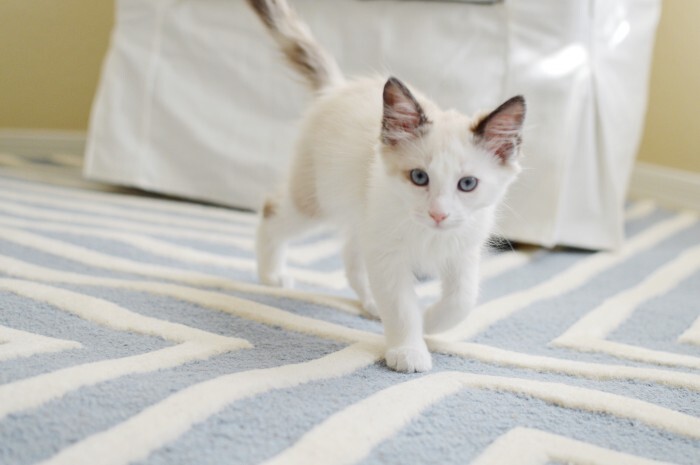 What is your favorite memory from your wedding day?
On our wedding day we had a massive tropical storm. All day everyone kept telling me that rain on our wedding day was a good thing but I was still kind of stressed about it, and really grateful I had reserved a tent since it was almost entirely outdoor. It started pouring when my dad and I walked down the aisle, and just as we reached the end, there was a huge clap of thunder – right as I looked up at my husband-to-be to see him with the biggest grin of all time. It almost felt like the heavens were joining us and the rain created a really intimate feeling underneath the lights in the tent. It was such a small moment but I always think of it when I hear a super loud, perfectly timed boom —which we get a lot of in Florida!
What's your favorite wedding photo?
Oh that's a hard one! My photographer absolutely crushed it but I think this one (below) is my favorite. This was right after we saw each other for the first time before the ceremony, and I'll never forget how much joy and anticipation and excitement I felt in that moment!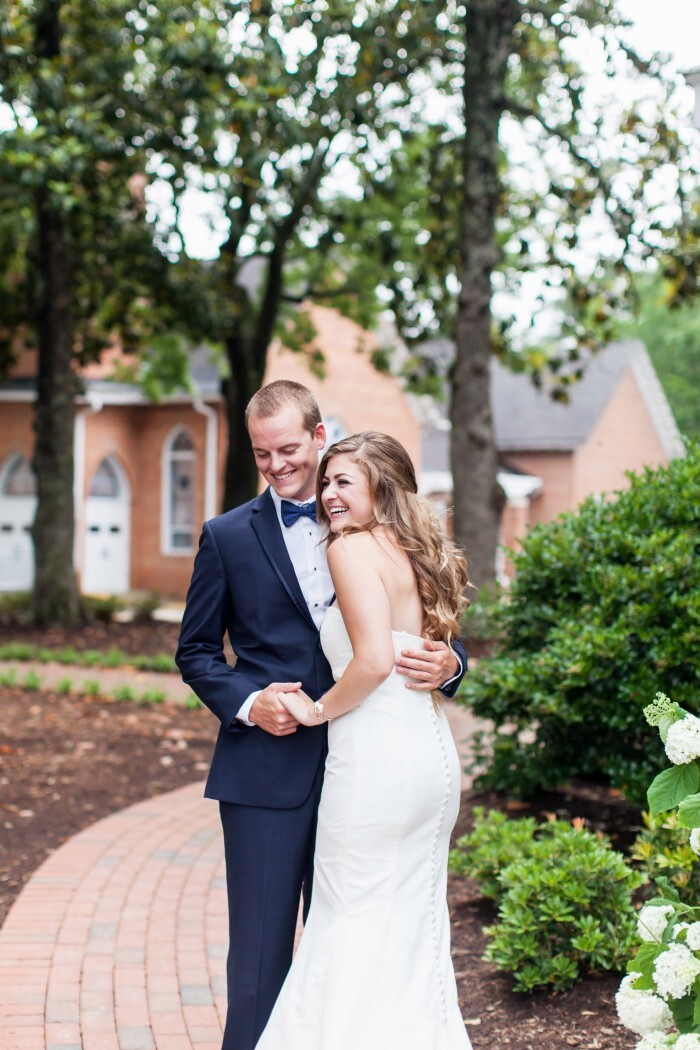 What do you most like about your Steel?
I love how seamless it is to use! It makes my life so much easier by automatically documenting sleep and exercise all in one app, plus my husband and I love our weekly step competitions (he has the black and I have the white). The beautiful design doesn't hurt either!
Your Instagram style is so crisp and organized, do you live in a world with no clutter?
I definitely have plenty of clutter — kitten toys everywhere — but I find I'm much more creative when I keep things minimized and put away. In the company I work for — we make the The Simplified Planner. Our mission is to help women clear out the clutter in their planners and their lives, and make room for what matters most to them.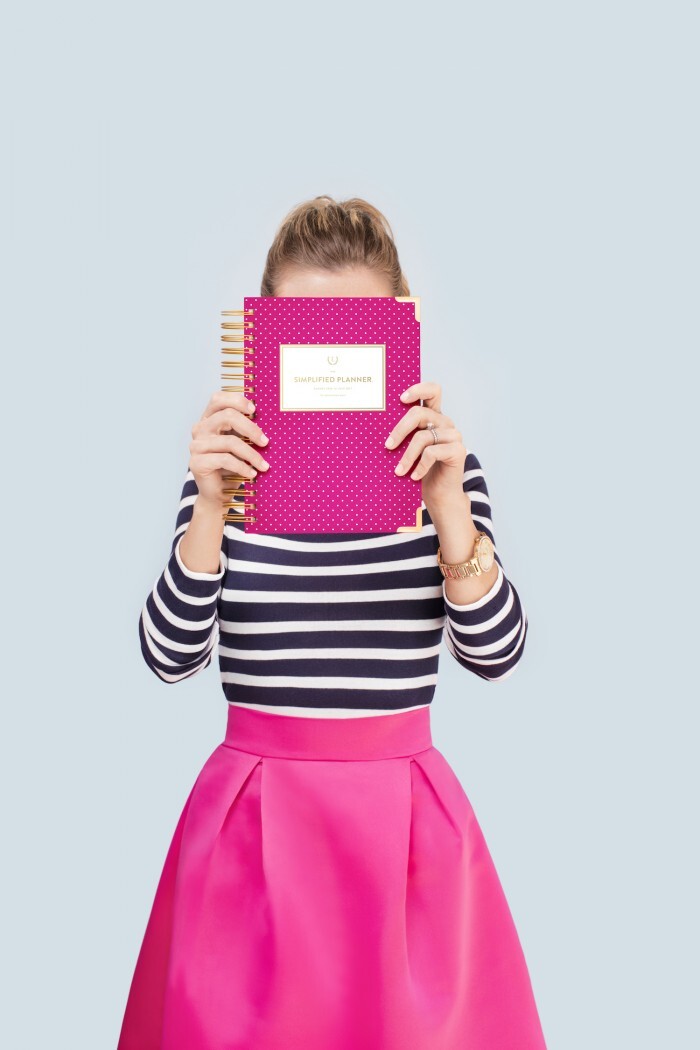 What is the most rewarding part of your work?
Without a doubt, helping women regain control of their schedules and free themselves from this feeling that we have to be busy all the time to be successful. My company's founder, Emily Ley, said it best, "I will hold myself to a standard of Grace, not perfection." We try to help women live this every day and ditch the need to be perfect, because being 'perfect' is so overrated!
What is your ultimate dream job—if you don't already have it?
I still pinch myself every day, but I am living my dream job! It just kind of fell into my lap and I feel so fortunate to create beautiful and intentionally designed products every day.

 

***

Thanks to Whitney for her time. Want more inspiration?

Get to know fitness blogger Sia Cooper and check out our original piece on the AquaMermaid workout.