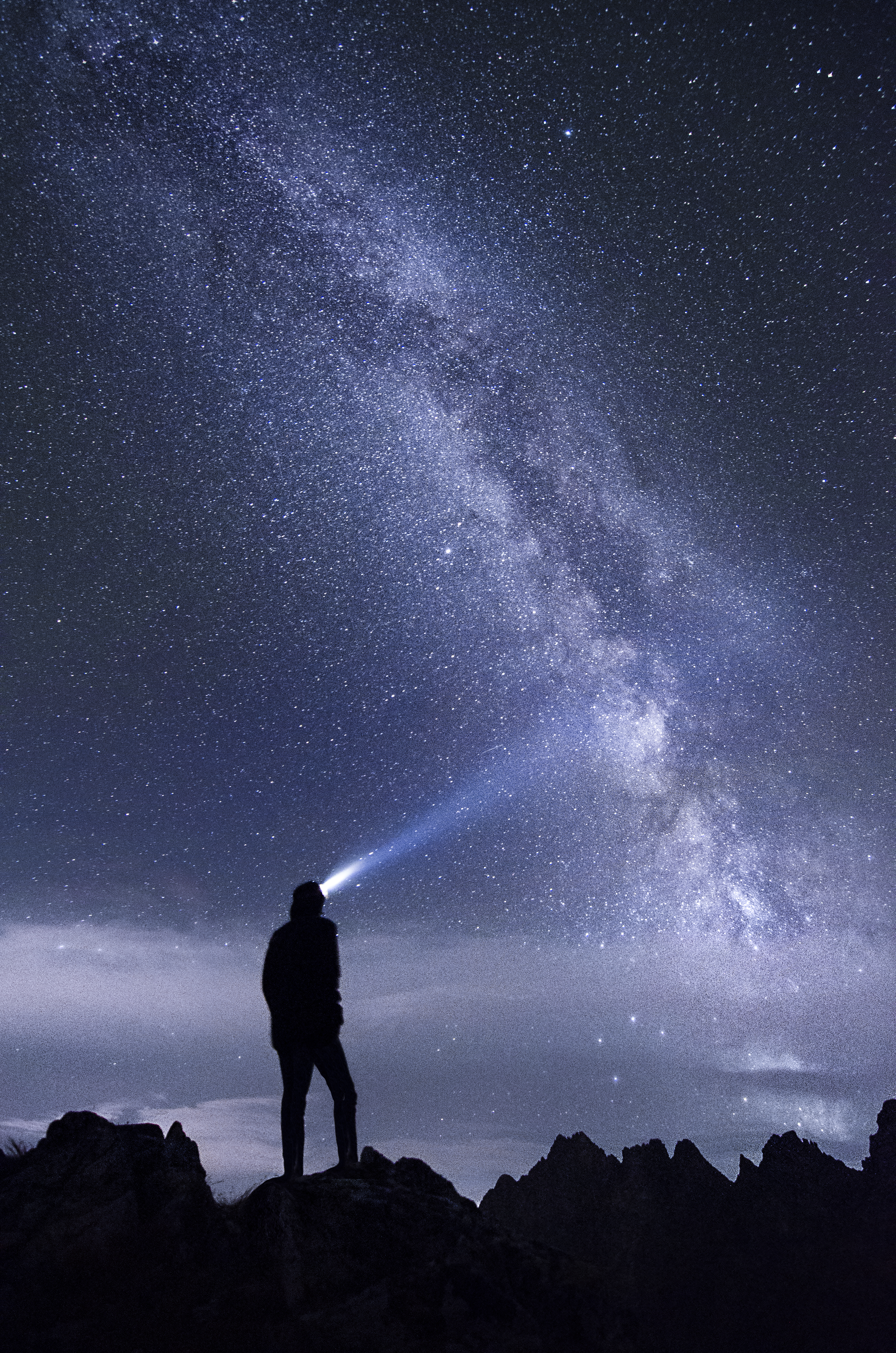 You may know him as a hologram, but he's real, really prolific, and a current ambassador for Withings. Get to know actor and planetary science advocate, Robert Picardo, in this exclusive interview.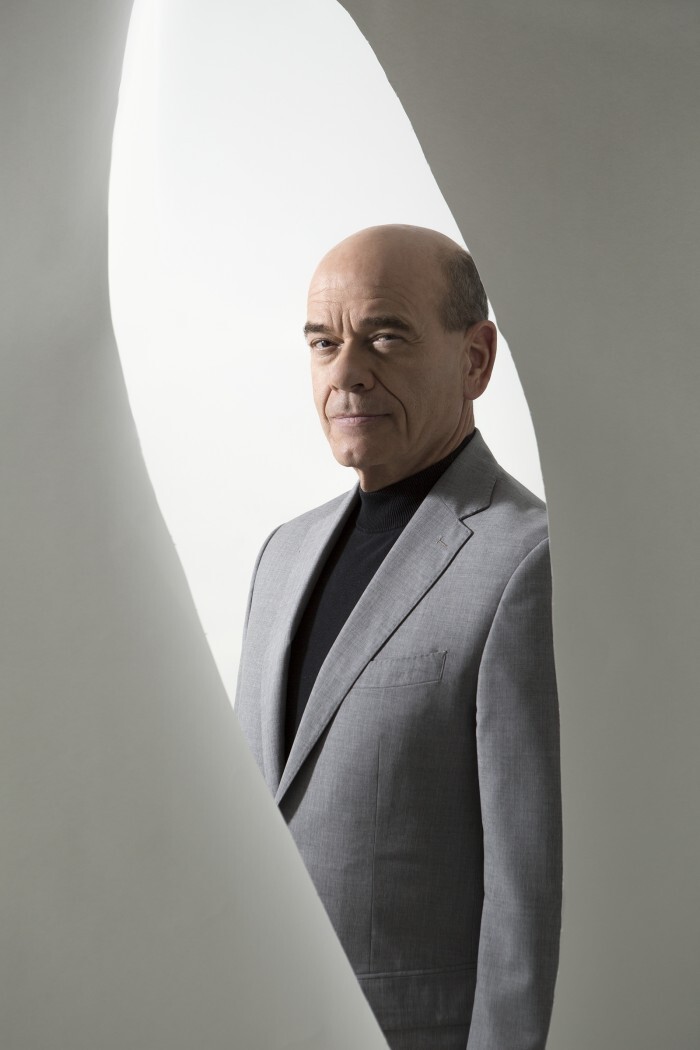 Robert Picardo, pictured, started as a biology major at Yale, but one leading role in college gave him a bug that made him abandon his pre-med plans and graduate Magna Cum Laude with a B.A. in Drama at age 20. Soon after, Bob, as his friends call him, moved to New York, and made his Broadway debut in the comedy hit Gemini, which led to continued success in theater.
Flash forward to today, and if you go to his profile on IMDB, you'll get a cramp just trying to scroll through all the TV and film roles he's landed. He earned an Emmy Nomination for his role as Mr. Cutlip on The Wonder Years, played Dr. Richard on the acclaimed drama, China Beach, and is recognized around the world for his curmudgeonly hologram Doctor on Star Trek: Voyager. Although he attends Star Trek conventions, he's not merely resting on his laurels. He recently appeared in the Coen Brothers' comedy, Hail Caesar, has many more roles in process, and serves on the Executive Board of The Planetary Society, a space advocacy nonprofit presently led by his good friend of twenty years, Bill Nye.
We asked him about this "Science Guy" friendship, his famous character, and much more — like how he manages to stay in tip top live-long-and-prosper shape. Read on.
Withings: You entered Yale as a pre-med student and you were cast as a doctor on China Beach and again on Star Trek… do you think your interest in medicine informs your acting?
Picardo: Being a television doctor, versus a real doctor, has its advantages: you don't have to have any real skills and you don't have to carry malpractice insurance, although you're still setting the alarm for 5:15 AM. And after playing a doctor for four years on China Beach and for seven years on Voyager, they should let me practice… at least on fictional characters. Star Trek is embedded in real science, so having studied science and understanding scientific reasoning was actually helpful in blasting through those long passages of technobabble that my character was wont to spew. And, occasionally, I would catch the writers in a mistake in med tech e.g. "blood is a tissue, guys!" or anatomy… but only only after checking my copy of Grey's Anatomy — and I mean the textbook, not the Blu-Ray.
Do you think you would've made a good doctor? Why or why not?
I would've made a very good doctor, because my mother told me I would. She was never wrong.
On Star Trek, the doctor was a high-tech program, but all the drama came from his wrestling with ethical and emotional dilemmas. In some ways, it's as if the show is saying, technology is easy, humanity is hard. Do you believe that to be true? What do you think tech needs to do more of to help and appeal to people?
Technology has no moral component. It can be used to empower man and it can be used to destroy him. Humanity has to choose – and that is indeed the hard part. How do we marshal technology for the greater good? I remember a particular Voyager episode wherein a life-saving medical breakthrough had been discovered by a Mengele-like character who had experimented on and killed human subjects. The ethical quandary: was his discovery forever tainted? Should it be used to save lives in the future – or was that a violation of those who died in the acquisition of this knowledge? Star Trek is great at framing moral dilemmas. It is also great at envisioning future technologies that have inspired two generations of viewers to go out and try to create those technologies: The communicator (smartphones), replicator (3D printer), holodeck (interactive VR) and medical tricorder (Withings Thermo – Hey, it's a start!) —have all come into our lives thanks to some inspiration from Gene Roddenberry. As we develop new technologies for people to self-monitor critical aspects of their health, we will be further empowered to make choices — and modify our behaviors — to increase well-being.
The doctor on Star Trek had an interest in opera, and you sang pretty darn well on the show. Do you share that interest? Have you had any formal opera training?
No, I have not had formal opera training. I did take private voice lessons as an undergrad at Yale with a wonderful teacher named Benjamin DeLoach, but had to give them up because I was a scholarship student and they were costly at the time… though they were probably only about $25 for a 45 minute session. I still remember my favorite of the Schubert Lieder that he taught me, Wanderer's Nachtlied — I'll add that it never hurts to sing it at a German Star Trek convention! The reason I suggested to the Star Trek writers that the Doctor be an opera fan originated with this coincidence: two of my favorite stage roles were characters who are passionate about opera. My Broadway debut, at 23 years old, was in the lead role of a comedy called Gemini. My character, Frances, was an opera buff, and there were many opera passages played throughout the play. Several years later, in LA, I did the lead in Lend Me a Tenor, in which my character Max was an amateur opera singer and was forced, in a series of farcical developments, to impersonate the world's greatest opera singer. I had to sing a duet from Don Carlo. That same aria turned up years later in an episode of Star Trek:Voyager with me, through the miracle of visual effects, singing a duet with myself. Coincidence? I think not.
You've been buddies with Bill Nye for quite awhile. How did you meet and get to know one another?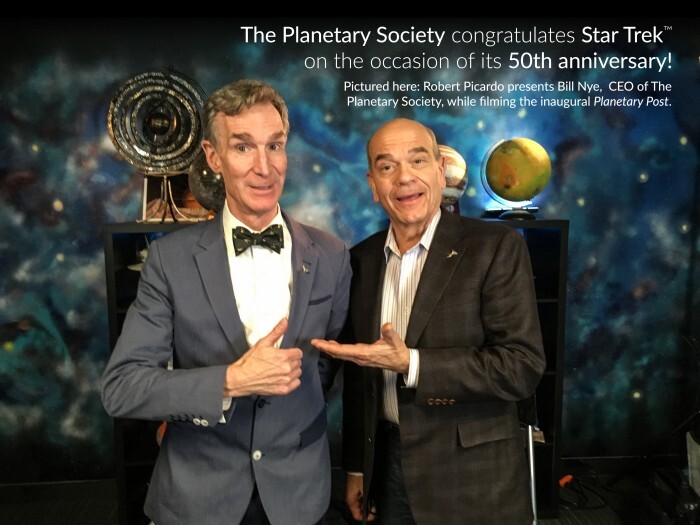 Appropriately, I met Bill Nye at the 40th anniversary celebration for NASA in 1998 at American University in Washington DC and we became lifelong friends. Both of my daughters grew up with "Uncle Bill" creating impromptu science demonstrations in our kitchen. Bill believes that everything important you need to know in life can be learned from Star Trek, Shakespeare, and baseball — although I'm not sure of the order.
Thermo is the device that seems most like a Star Trek device — non-invasive, advanced infrared sensor array, advice from a hospital right in the app… but now that you've used many Withings devices, which has been the most useful in your life?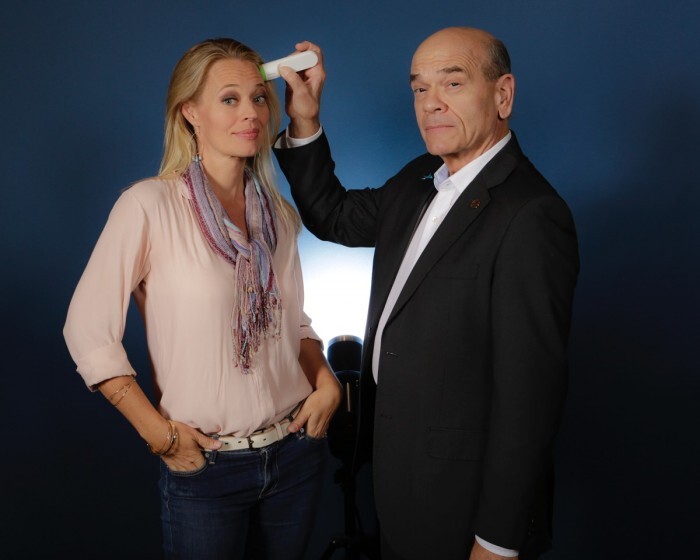 I would have to say that my Activité Steel watch and Body Cardio scale were instantly indispensable additions to my life. The moment I started using them I couldn't even remember my life without them. I also hear a lot of things like, "Is THAT a fitness watch?—It's so good looking!" because most fitness watches are overproduced or downright homely. They motivate me to make healthier choices. I will walk to my NYC gym, rather than hop on a bus, because I want those extra steps to reach my daily goal. And the Body Cardio gives me so much information beyond just my weight when I hop on in the morning. You can plan your wardrobe for the day as you check your weight, because you've also been told the weather forecast by your scale as well as your pulse, body fat percentage, and more. Wild!
Though I don't use them every day, I periodically check other vitals with Thermo and the Blood Pressure Monitor; all the data stays right on your phone so you can track everything. As a father, I can't tell you how much I wish Thermo had been available when my kids were young.
What are your day-to-day health and fitness goals?
I usually spend 70 minutes in the gym per day. My basic maintenance work out is 60 minutes on the elliptical machine and three sets of push-ups/sit-ups. I used to do free weights three times a week, but find I am doing them less frequently. When I am in NYC, I do a lot of walking. It is harder to make my 10K step goal in LA. Too much wasted time in the car!
I eat a basic Mediterranean diet, using olive oil in almost everything I cook. I eat a lot of fresh veggies and lean poultry and fish. I eat fresh fruit, but should eat more. I still enjoy red meat, but try to eat it less frequently and in smaller portions than I used to. I have a passionate love affair with pasta and bread — but luckily my Body Cardio advises me when a trial separation is in order.
What are some of the cool things Star Trek fans have said or done regarding you and your character?
One of my favorite Star Trek fan stories dates back to a convention in Tennessee in the late 1990s. A gentlemen who carved cemetery headstones for a living wanted to give me a gift, because he appreciated my work so much. He gave me a marble slab, about 15″ x 20″ x 3″, with my face carved on one side and my name and character on the other. It looked like… a cemetery headstone. When I went through airport security the next day and they opened up my rollaway bag and discovered what was in it, things were a bit hard to explain. I think I said something like "it's always good to be prepared. "
Star Trek fans are the most loyal in the world. If they like your character, they tend to have an interest in you personally and will follow you to other shows, plays or movies in which you appear. Star Trek fans are also "forward looking" and are interested in new technologies and are often early adopters. To put it as a famous Vulcan might have, "Withings devices would, quite logically, be of interest to them."
Have you added friends or family to your activity leaderboard? If so, how does your activity stack up vs. theirs?
I compete with one of my daughters and a close friend on my leaderboard, and, frankly, I rule! I hope to add others and plot a course to Withings-inspired world dominion! Or… just stay healthy.
What are your career or personal goals for the coming year?
In my early career, I was quite successful in New York theater. My goal for the coming year is to move back to New York full time and do a few more plays there before I'm on the wrong side of the grass. I will of course wear my Withings watch onstage, or strap it to my ankle if it's a period play. Don't want to lose credit for those steps spent treading the boards!
Outside of work, what are some of you favorite things to do?
My main hobby is cooking. I was the youngest of four children and would help my mother crank out the homemade pasta. When I was a young actor in New York and money was tight, I realized I could afford to eat much better food if I made it myself. I have always enjoyed hosting big holiday dinners. For many Christmases and Thanksgivings, uncle Bill (Nye) would carve the family turkey—with patience, enthusiasm …and very little skill. For a Science Guy, his knowledge of avian anatomy is somewhat limited.
Do you have any advice for young actors?
I am frequently asked this and respond: If you can do anything else and be happy, do that. But if you must act, do it. Study — develop your own technique, work on your personal discipline, and check your fly before you walk on stage.
***
You can follow Bob on Twitter @RobertPicardo
And for more, here's a fun video he did with the Planetary Society at the most recent Comic-Con in San Diego.
https://youtu.be/Ug6DqBoa2fg