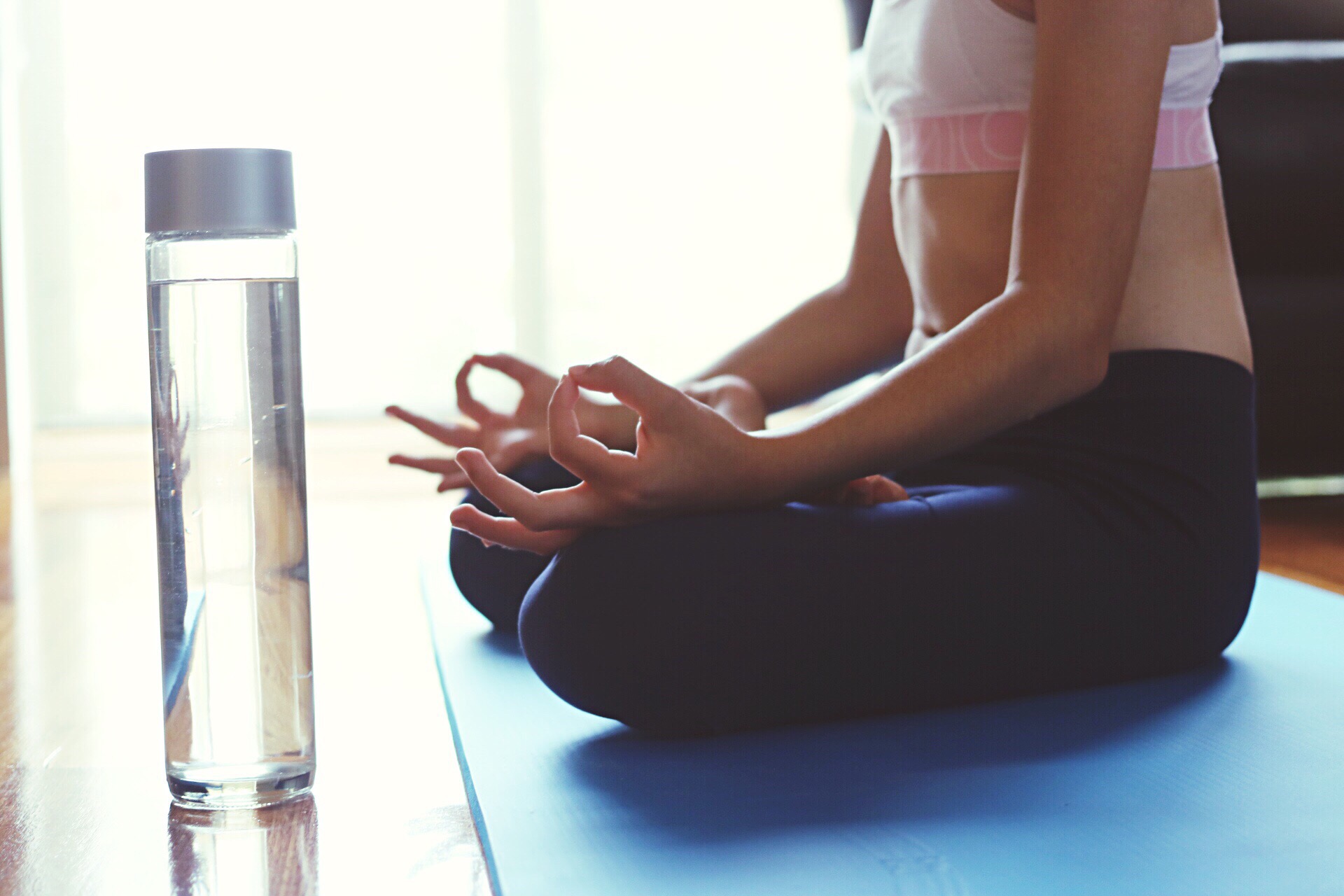 Pillows, candles, and cups of tea may not be what you expect to find when you hit the gym, but that's exactly what you'll discover upon entering one of these new fitness venues that have been specially designed to help condition your inner self.
While many people focus on toning their backsides or honing their abs, there's a new incarnation of a gym that's focused on giving members the chance to step off the hamster wheel of life and into a serene sanctuary where they can become a happier, healthier, and more mindful human being. The dictionary defines mindfulness as "a mental state achieved by focusing one's awareness on the present moment, while calmly acknowledging and accepting one's feelings, thoughts, and bodily sensations, used as a therapeutic technique." Mindfulness gyms are places where you can learn and practice that technique as part of your daily or weekly routine.
Forget about reserving a turn on the treadmill or a spot in spinning class, because the only thing you need to reserve at these gyms is a meditation pillow. The gyms also resemble upscale chic apartments more than fitness centers. For example, The DEN in Los Angeles has exposed brick walls and floor-to-ceiling windows, while the spacious rooms at MINDFL in New York City feature pristine white walls and boxes containing zen-like greenery.
Since sitting is the preferred stance for most forms of meditation, each gym houses studios that display neat rows of meditation cushions. You can reserve a standard cushion, which is a round pillow to perch on, or a cushion that has back support. Some of the gyms also have tea bars, libraries, private meditation rooms, and common areas with Wi-Fi.
A Class for Everyone
Just as many health clubs provide classes to target specific body parts like abs and arms, NYC's MINDFL offers classes that target specific needs of our mind and spirit, including themes like Heart, Emotions, Sleep, Breath, Body, Mantra, Movement, and Energy. For example, in the Sleep class, you learn breathing, meditation and visualization  techniques to relax and unwind, while the Energy class applies these same tools in a different way to help you mentally and emotionally recharge without drinking a pot of coffee.
The DEN in Los Angeles offers similar classes with some additional unique options like Mindful Mama, which focuses on fertility and prenatal issues, and Psychic Meditation, which helps you get in tune with your own intuition to enhance your psychic abilities.
INSIGHT LA, another mindfulness gym, also offers specialized sitting groups. Their weekly schedule includes Sitting Groups for men, people of color, youngish adults in their 20's and 30's, writers, and members of the LGBT community. Sitting together in mindful silence and experiencing guided meditation with others can provide a healing and a cathartic experience to a variety of demographics. All the gyms also offer programs for kids and families.
The Exercise We Truly Need
Working out at these gyms won't reduce body fat, but it will help you reduce the stresses and anxieties that might lead to overeating or other unhealthy coping mechanisms, so you can work toward removing them from your life.
Some of the other possible benefits of mindfulness and meditation are increased empathy, lower blood pressure, less anger, better listening, increased focus, decreased anxiety, decreased depression, and of course, the ability to be present moment to moment in our lives.
Classes at the gyms usually run 30, 45, or 60 minutes in length. You don't need special gym clothes to attend—Anything you can sit with legs crossed on a floor cushion wearing is perfect, although the gyms do discourage mini-skirts. Shoes are not worn, and cozy socks can be purchased.
After a few decades of seeking six-pack abs and buns of steel, perhaps we are now primed to flex our mental and spiritual muscles. As we seek more serenity and mindful presence, this new trend of public places for meditation might prove to be just the tonic to the chaotic, fast-moving nature of our society.