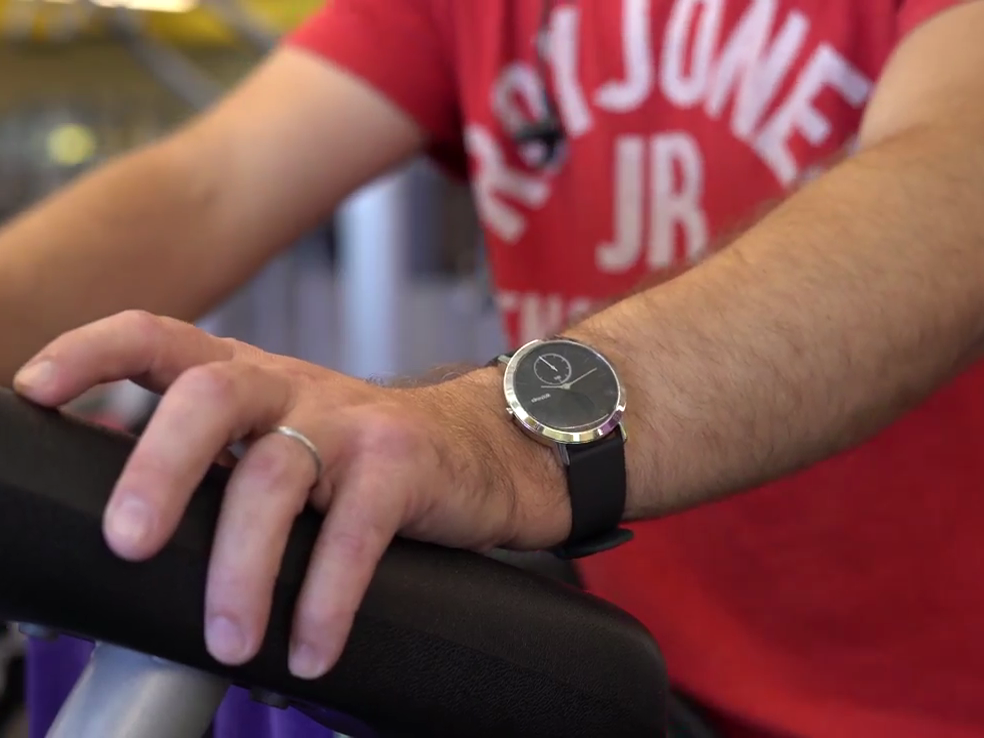 Meet Phil Nickinson, the dad behind Modern Dad. On his popular YouTube channel, Phil reviews the latest technology from the perspective of a father, husband, and average guy. Watch Phil's recent Steel HR review, and discover why it's his new favorite gym accessory.
After forgetting to remove his current watch at the gym, Phil, pictured, was dismayed to see that the leather band had been ruined from sweat stains. Yet this provided an opportunity to try a shiny new activity tracker—and Steel HR fit the bill perfectly.
A user of our scale and blood pressure monitor, Phil is a long-time Withings fan. And because—according to Phil—"…one of the best pieces of advice I think there is when it comes to fitness tech is to try to stay in a single ecosystem," he put a 40mm Steel HR on his wrist.
Phil was an immediate fan of the long-battery life, stylish design, and the notifications feature. In fact, Phil remarks, "Back when I was wearing full smartwatches, I was always swiping at the darn thing," but Steel HR rarely bothers him, allowing him to focus on what's important—his workouts.
Want to know more? Watch the video below or read his full Steel HR review.


Thanks for watching! Want to see more from Modern Dad? Check out his take on the Withings Smart Scale or Wireless Blood Pressure Monitor and subscribe to Modern Dad on YouTube.