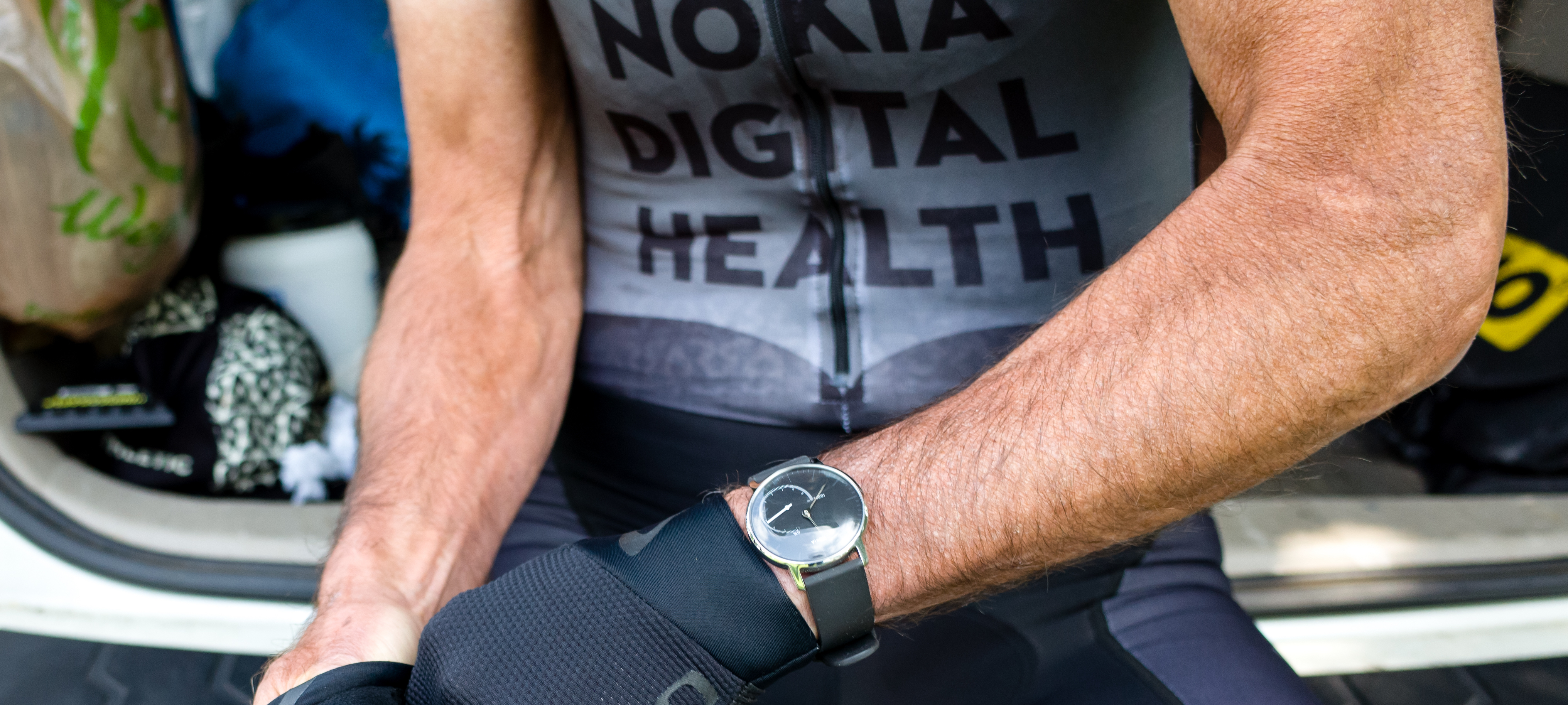 Nokia Health is proud to sponsor the Richard Sachs Cyclocross team for the 2017 season. RSC is an elite professional cycling team based in the US. Read on to hear from team member Dan Chabanov.
Dan Chabanov has just entered another competitive season of cyclocross, a unique and growingly popular cross-country form of bike racing featuring hills and other obstacles. Following a series of early season podium finishes, Dan talks to us about his take on the sport and the tools that help him succeed.
Richard Sachs Cyclocross Team update from the field, in the words of Dan Chabanov
"The cyclocross season is short, running from September to January, but for the Richard Sachs Cyclocross Team, the sport is a twelve-month affair. As with any high level athletic pursuit, you can't just show up. Success is achieved by putting in the work. Planning, tracking, analyzing, and figuring out how to arrive ready for anything this crazy sport can throw at us is key.
Autumn is when the team comes to life. It's when we load up the bikes and gear and hit the road. We travel throughout the Northeast to take on some of the toughest races the American Professional Cyclocross circuit has to offer."
"The events are brutal all-out efforts lasting 60 minutes or more. The courses are different each week and always throw us a new set of challenges. Barriers, stairs, steep climbs, and sometimes steeper drop-offs are all part of cyclocross. The fun is in figuring out how to deal with each challenge. That's perhaps the sport's greatest feature. I call it the "chose your own adventure" part of 'cross racing. When something isn't ridable, we run carrying the bicycle on our shoulder. Ultimately, it's always about covering the course as fast as possible.
Nokia Health is big partner in helping us achieve that simple objective. We track everything from sleep to checking our blood pressure and heart rate daily. The quality of our recovery and the feedback we get from our bodies helps inform our training regimen. It's information that helps us get through an entire cyclocross season at the top of our game."
"My favorite races and venues are typically the ones that have the best crowds. It's always just a little bit more enjoyable to leave it all out there in front of some enthusiastic fans. Races like DCCX in Washington, DC or the Grand Prix of Gloucester in Gloucester, MA tend to be the most memorable for me, because they draw big crowds and have a really great atmosphere. Plus, it gives us a chance as athletes to interact with a lot more people. Cyclocross isn't a typical stadium sport, so fans can walk right up to you during warm-up or after the race and have a real conversation, ask a question, or even share their own race story from the amateur races earlier in the day. I think that kind of laid back social atmosphere is what draws a lot of people to the sport."
************************
Thanks to Dan for the insight into what it's like to be a pro cyclocross racer. We hope this inspires you to add a little bit more adventure to your own life!