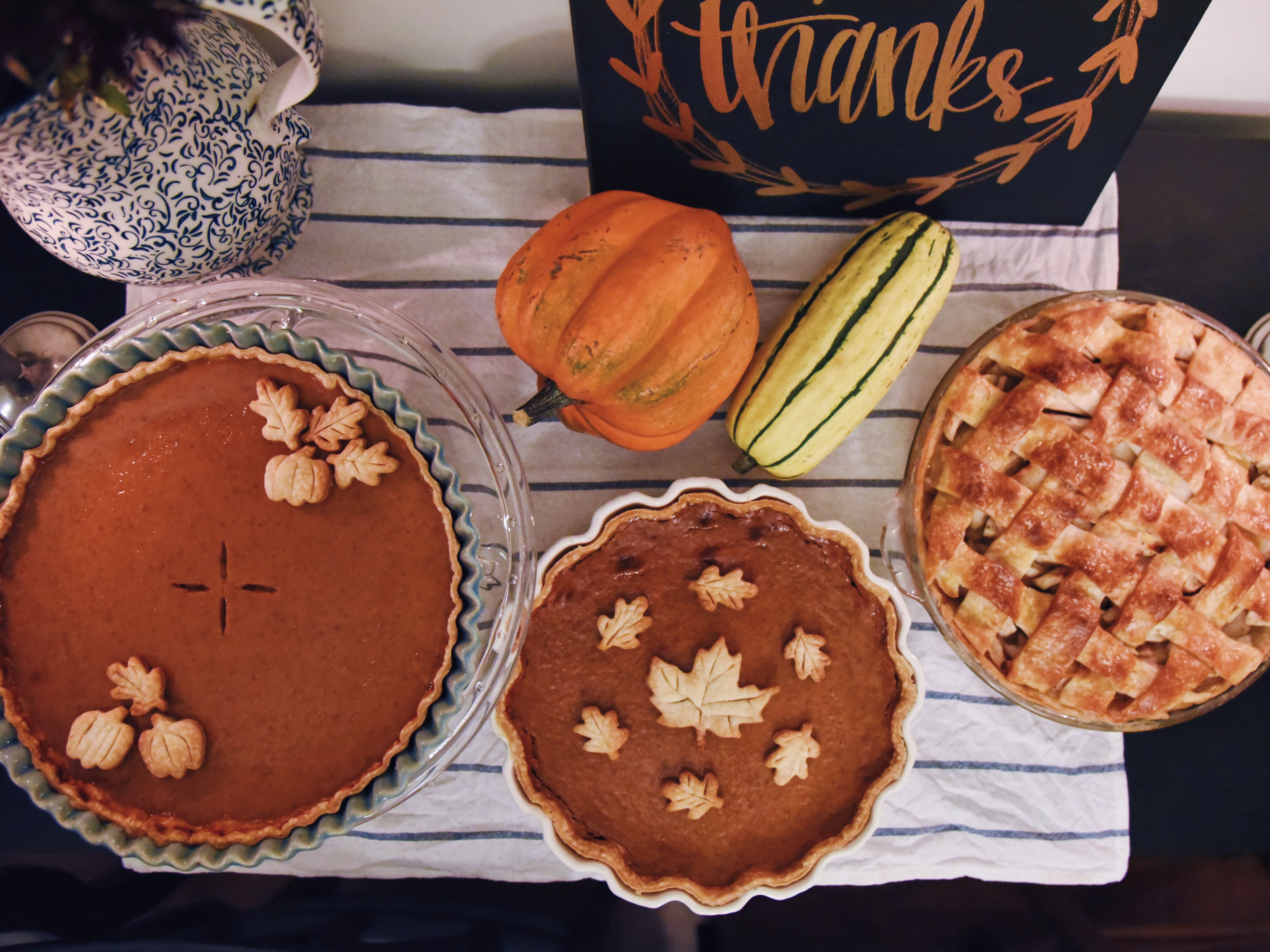 The holiday season means near-constant culinary temptation. If you're looking to avoid an expanding waistline, the following five healthier dessert recipes are the perfect swap for your typical butter, flour and refined sugar-laden desserts.
When holiday festivities include indulgent desserts—think Halloween candy, pumpkin pie, cookies, and eggnog—they can take a toll not just on your weight, but on your energy levels and overall health too. The following recipes are all much healthier options of your favorite treats, and are both vegan and gluten-free to boot—meaning that anyone can enjoy a cookie, pie, and crisp fix. Featuring delicious seasonal ingredients like pumpkin, apples, and maple syrup, they pack on the nutrition, but not the pounds.
Almond Butter Oatmeal Cookies
Recipe from Vegan Richa
This is my favorite go-to cookie recipe for any time—baking for guests, bringing to a party, or simply quenching a post-run raging sweet tooth while still staying relatively healthy.
Instead of refined white flour and butter, this recipe combines oats, oat flour, almond flour, and almond butter for a delicious yet much more nutritious treat. And for gluten-free folks, these can easily be made sans-gluten by using certified gluten-free oats. Chewy, satisfying, and not overly sweet, these cookies are great for a holiday potluck.
Paleo Chocolate Gingerbread Bars
Recipe from Hummusapien
The spicy, warming taste of gingerbread baked goods call to us during the winter holidays—and this recipe even throws chocolate into the mix for a paleo, vegan, and gluten-free treat.
Not only that, but the ingredients are downright healthy—the majority are whole, nutritious plant-based options like apple sauce, pumpkin puree, almond butter, and flax seeds. With just a few tablespoons of sweetener and some chocolate chips, these bars are a great alternative to sugary gingerbread cookies or cake.
Healthy Snickers Pie
Recipe from Sprouted Routes
Yes, you read that recipe title right. This delectable pie is rich and creamy, yet is made with almost 100% whole ingredients. Medjool dates serve as the sweetener, while nuts and coconut provide the satisfying fatty texture.
While this dessert is likely not lower calorie than a traditional chocolate peanut butter pie, it's much better for your health, and won't leave you feeling sluggish or bloated in the morning.
Crustless Pumpkin Pie with Pecan Streusel
Recipe by Happy Healthy Life
I made this recipe for Thanksgiving last year, and it was a huge hit. The lighter, healthier ingredients come together to make a guilt-free dessert that is much kinder to your waistline and your digestion. Plus, the filling is so flavorful that you won't miss the crust one bit!
Vegan Apple Crisp
Recipe from Well Plated
As demonstrated in the above recipe, foregoing a calorie-dense crust can make desserts much lighter, without sacrificing flavor.
This Apple Crisp is a great alternative to heavy apple pie. Lightly sweetened apples are baked up and topped with a healthy mix of oats, nuts, and coconut, made decadent with the addition of some coconut oil and maple syrup. Enjoy it topped with a scoop of banana ice cream, and you've got the perfect light, healthy fall treat!
There you have it! These five healthier desserts should help you avoid the dreaded sugar coma, feel great throughout the season, and even avoid unwanted weight gain.