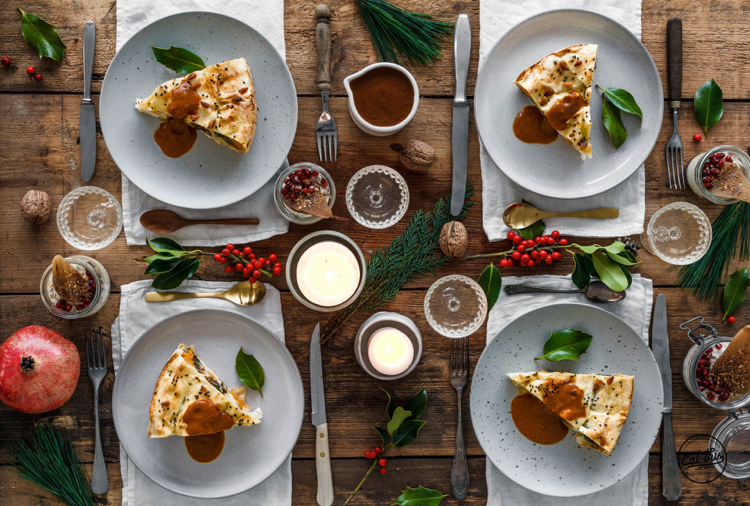 Check out some of the healthiest holiday treats and recipes this season. Enjoy the season without compromising your healthy eating goals!
It's true: the holidays and "low calorie" aren't the most natural bedfellows, but that doesn't mean that the season needs to be a health-food wasteland, torpedoing your diet with chocolatey abandon. It's easy to stock up on healthy holiday treats that won't have you reaching for candy canes and cookie dough. Read on to find out more about some of the healthy dinner options that are perfect for the health-conscious reveler.
Just go nuts!
Nuts are a traditional holiday food, although no-one's quite sure why. Maybe it has something to do with the legend of St. Nicholas filling up the stockings of the poor and needy with nuts and oranges. Maybe it has something to do with the pagan origins of many Christmas traditions, when games involving nuts seemed to be a staple of the festive season. Maybe it's just because nuts tend to come into season in the fall. Either way, nuts and the holidays are a perfect marriage.
And good news for healthy eaters: they're also insanely healthy. Nuts are a great source of fat, protein, and fiber, and also pack in a ton of vitamins and minerals. Plus, studies have also shown that nuts may help people live longer! So, for a healthy holiday treat that's easy on your waistline, make sure that instead of fudge and candies, you've got a big bowl of nuts to snack on.
Don't skimp on the brussels sprouts
Let's be honest: brussels sprouts have a pretty terrible reputation. Their nutty flavor is loved by some, hated by others. In fact, certain studies suggest that there's a "brussels sprout gene" that determines whether people enjoy the taste or not. And although they're one of those controversial foods that everyone seems to have an opinion about, one thing is clear: brussels sprouts are a quintessential holiday food.
Well, two things are clear, because love them or loathe them, the health benefits of brussels sprouts are undeniable! These nutritionally dense vegetables are an awesome source of protein, with one serving providing enough vitamin C and vitamin K to meet your daily requirements. They also have very few calories and are associated with a range of potential health benefits, including bone health and diabetes management. Simply put, they're the perfect veggie side for any healthy holiday dinner.
Swap the stuffing for a veggie option
If you always tend to opt for a traditional stuffing mix made from sausage or pork, it might be worth exploring one of the many vegetarian options that are available. Whether you want to go for sage and onion or apricot and hazelnut, there are lots of different ways that you can make this staple a bit easier on the waistline, and turn that fattening feast into a healthy holiday dinner.
Poached pears: the perfect healthy holiday dessert
Want to eat healthy this holiday season? Cheesecake is a no-go. You'll want to avoid the yule log. And don't even think about cracking open the chocolate. But just because you're eating healthy, doesn't mean you can't enjoy a lip-smackingly good holiday dessert like everyone else. We have two words for you: poached pears.
Obviously, pears are great. They're packed with potassium, vitamin C, and dietary fiber, and can provide your body with a range of helpful health boosts, from improved digestion to better circulation. Poached pears are exactly what they sound like—pears that have been poached in sugar syrup. We know, that doesn't exactly sound like the pinnacle of healthy eating, but there are loads of ways that you can make this devilish dessert a little bit more angelic, with some recipes replacing the syrup with an orange juice-based concoction. Either way, poached pears are a perfect showstopper for your healthy holiday dinner.
We hope this has given you a few ideas to take the guilt out of your holiday nosh. After all, holiday dinners gets a bit of a roasting when it comes to its calorific content, but with a couple of minor adjustments, there's no reason you can't enjoy a holiday feast that's packed with flavor, not fat.