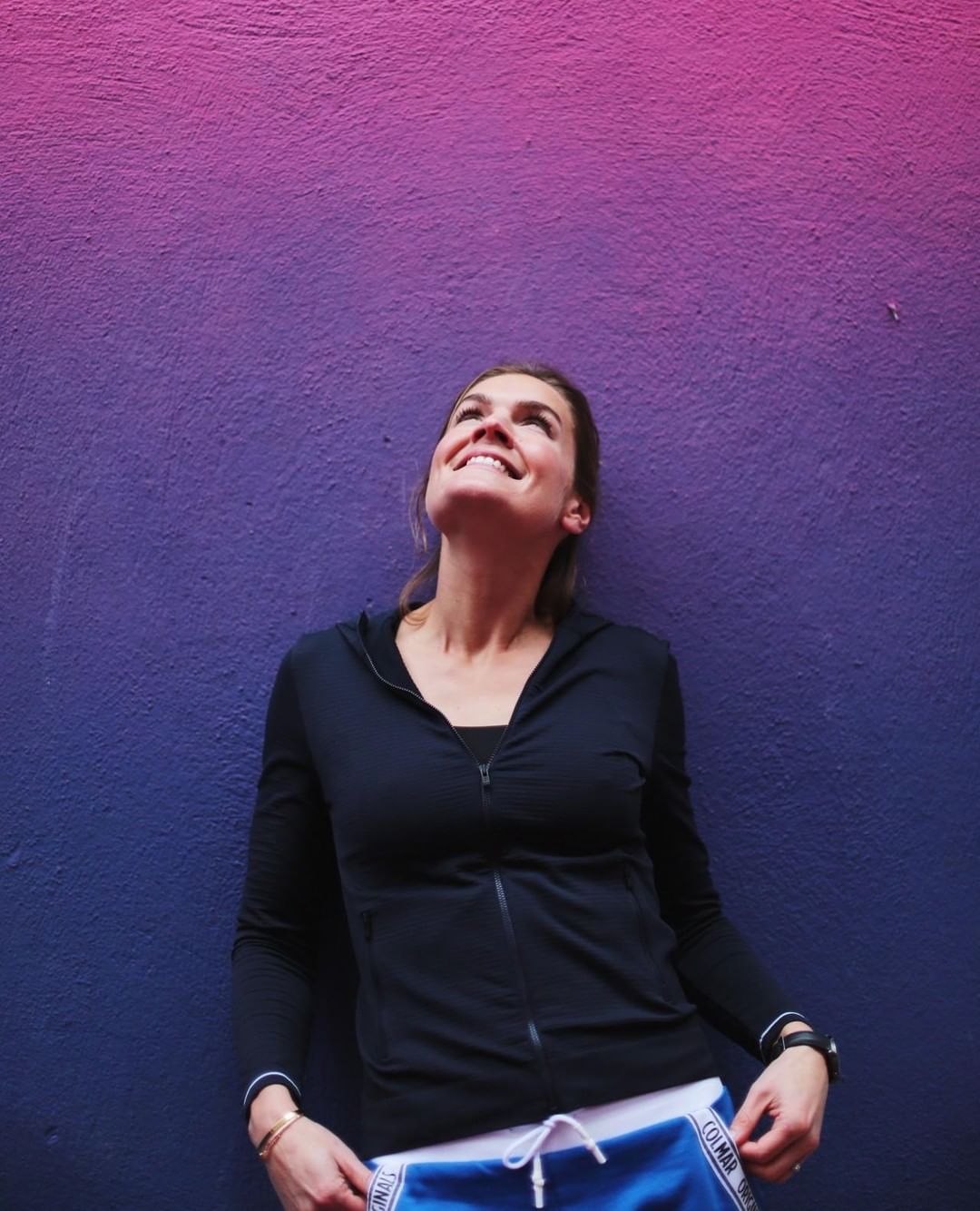 We talked to Lucile Woodward, Withings ambassador and certified fitness & nutrition coach, who explained her discovery of the flat curve to us, and how her life has changed since then.
"It started from a general observation: diets and sudden weight loss are doomed to failure. According to several studies, almost 95% of people who have lost weight while dieting will regain or exceed their original weight within two years."
Diets don't work
"Diets don't work. Or so, in a really exceptional way… And yet we are always seduced by the fast side. All around us, the messages are radical, disconnected from reality. But real changes, good or bad, take time."
The key to change is in habits, the consistency of achievable goals. "We all have an example of someone, maybe ourselves, who wanted to get into sport and ended up throwing in the towel after three months, or getting injured after an intense session. We have to put things in context. Going four kilometers in a week, when you've never run, is a great goal! It is easily reached, and you can gradually increase it."
Body memory
Weight is just a number, but you have to watch it. "Weighing yourself once a week or at least twice a month is important. It's a bit like brushing your teeth. We know each other, we do not lie, and we see beyond possible differences. We can plan ahead. The regularity of the weighing is important, without it becoming obsessive. And what about those who are depressed? "It is reassuring to know yourself, and to become responsible. "
The anxiety of weighing is very real, because of the pressure inflicted by untenable ideals. Knowing what your weight is made of can help counter this anxiety. "When looking to lose weight, it's good to be interested not only in weight — because the loss can be slow — but also in fat and muscle mass, the changes of which are more significant than the only one weight. Where we think we are stagnating, we are still improving. For some time we can meet levels: but even when the weight stagnates, especially in important objectives, the body registers and adjusts to its new weight, rebalancing the masses. "
Why use a connected scale?
If the scale is therefore a coach, and not a judge, what is the added value of a connected scale? "I have Body Cardio on my side, and it is useful to me in many ways. First the body composition: whatever the differences in my weight, I can focus on the evolution of my fat and muscle mass. And when you play sports, the percentage of water mass is also very important: you absolutely must stay hydrated!"
All Withings scales measure BMI and can sync wirelessly to the free Health Mate app, either over Wi-Fi or Bluetooth. "It allows me to follow my curve easily, and I can even follow that of my companion. In a family context, it's great for planning meals! We have all the history and we can see the progress as a whole."
Flatten the curve
Ultimately, what should you remember at the start of the new year? "After 12 years in the business, I have completely changed my point of view on weight loss. Rapid weight loss is almost always synonymous with rapid recovery: this is enough to give up the obsession with immediate weight loss, and get rid of the stress it generates.
"The body has adjusted to the weight you are currently doing, and regulates itself in complex ways. Not gaining weight is a good medium-term goal, and a guarantee of long-term success. You have to aim for the flat curve! This is our wish for 2019."
Thanks to Lucile for this exclusive interview! Don't hesitate to visit her site for advice on coaching, nutrition and lifestyle.