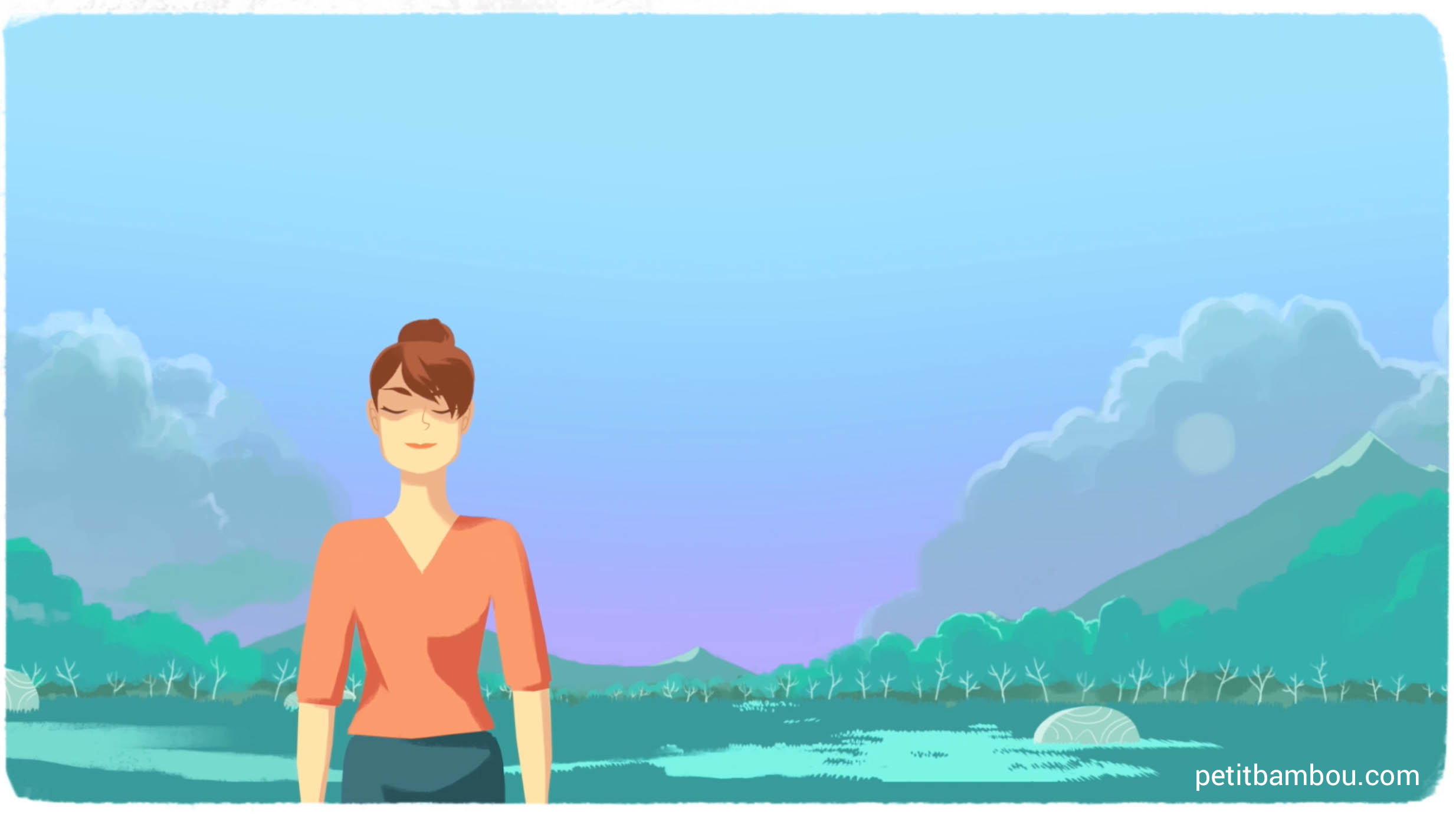 Withings has joined with Petit BamBou, a leading meditation app in France, to provide you with free meditation guidance. Read on to learn how you can experience the benefits — right in the Health Mate app.
In hospital studies, meditation methods have proven effective against stress, anxiety, and even insomnia and hypertension. And now, Withings and Petit BamBou are working together to bring you a program focused on meditation and inner well-being. This 21-day, 21-session program lives in the free Health Mate app (iOS & Android) and introduces you to mindfulness techniques. Each 10-to-15 minute session is accompanied by tutorial videos, guided meditations, or practical advice.
The themes of each session include learning where and how to meditate, how to find calm and serenity, and how to learn to listen to your body. If you skip one, no worries — you can navigate easily among all the sessions available and revisit the ones you want, whenever you want.
In addition to helping you monitor your activity, training, weight, and blood pressure, Health Mate can now help you manage your stress and improve your inner well-being, thanks to Petit BamBou. Take advantage of these 21 days to refocus yourself and see for yourself how meditation can influence your days and nights.

Photo credit: © Petit BamBou