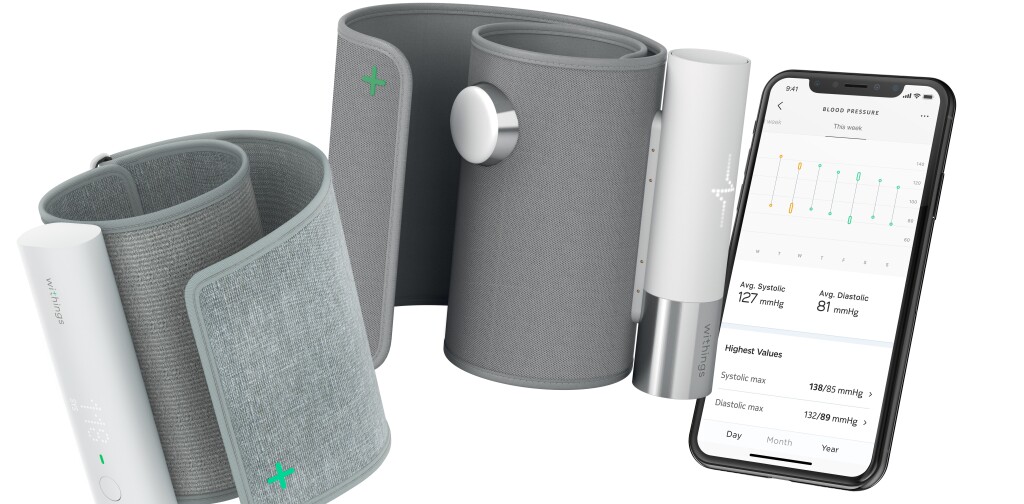 See what the press is saying about our new additions to the cardiovascular lineup, BPM Connect and BPM Core, and find out how to order when BPM Core launches in the U.S.
On July 17, 2019, Withings introduced two new smart blood pressure monitors.
The first, BPM Connect, is available worldwide, and takes ease and convenience to the next level with Wi-Fi sync, an LED screen and a more compact design.
The other, BPM Core, is available in Europe at Withings.com and exclusively at Apple Stores and Apple.com. BPM Core is the first blood pressure monitor in the world to track blood pressure, record ECG, and detect signs of valvular heart disease with its integrated digital stethoscope.
Read on for what the experts are saying, followed by videos to help you get a closer look at our newest health monitors.
Press for a new cardiovascular lineup
"Withings' decision to launch its new devices in Apple's storefronts and integrate with Apple Health serves as yet another development of the tech company's ongoing push into consumer health." —MobiHealthNews
"Withings BPM Core smart blood pressure monitor is ready to cut down those visits to the doctors." —Wareable
"AppleInsider went hands on with the Core BPM earlier this year at CES and was impressed with the design and capabilities of the device." —appleinsider
"Withings, the company that makes one of the best hybrid smartwatches, has just launched its brand new BPM Core blood pressure monitor with support for ECG that will sync with your phone." —PhoneArena
"The new BPM Connect […] has a few enhancements from the previous generation including synchronization over Wi-Fi and Bluetooth as well as an LED matrix display that allows readings to be taken without a smartphone." —appleinsider
"In addition to providing consumers with an easy way to monitor their cardiovascular health, the highly portable design and ability to recharge for ongoing use was developed in part to allow Withings to better serve the medical community" —Newswiretoday
See the future of blood pressure monitoring in action:

Susie Felber
Susie is a writer, comedian, and producer who has worked in TV, film, theater, radio, video games, and online. As the daughter of a hard-working M.D., she's had a lifelong interest in health and is currently on a personal mission to "walk the walk" and get her writer's body in better shape.
View all articles