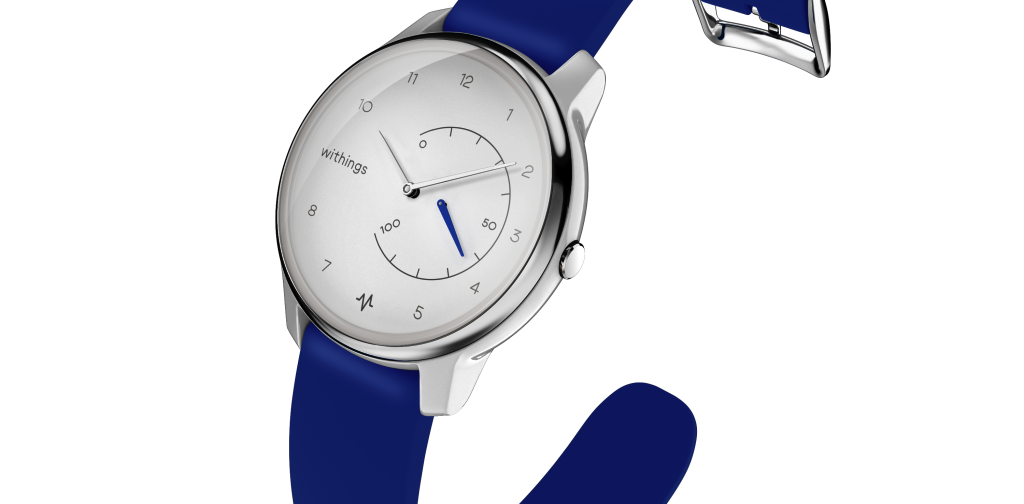 Move ECG is now available in Europe. What does the press have to say about our revolutionary new analog watch with built-in electrocardiogram? Read on to find out.
You may have heard about Move ECG, our revolutionary new analog watch with a built-in electrocardiogram—which recently won the IHS Markit Innovation Award in the Fitness, Wearables and Health Devices category at IFA 2019 in Berlin. Move ECG allows you to detect atrial fibrillation, a potentially dangerous heart rhythm disorder, which can lead to heart failure and is thought to be responsible for up to 30% of strokes.
We got a lot of praise for Move ECG when we first showed it off at CES, and we're proud to announce that Move ECG is now available to order in Europe. U.S. users, we know you want them too—we're working on FDA clearance and will let you know when it's available to order, which is even easier if you sign up to our Move ECG list.
From what we've seen so far, the press is just as excited as we are about this launch. Want to see what they're saying? Read on.
Move ECG launch: what people are saying
"Withings's Move ECG is a stylish fitness watch with a killer price." — Engadget
"On top of the usefulness of the built-in ECG, you get a great hybrid watch with accurate health tracking." — Android Authority
"It's seamless, easy to use, and it definitely works." — Digital Trends
"Withings went the extra mile and combined medical grade heart monitoring technology with a stylish analogue watch design, coupled up with superior battery life that lasts for up to one year." — T3
"Its sleek design and minimalist approach has a lot of appeal…the Move ECG is an accessible device that offers novel tech at a reasonable price." — Gizmodo
"The Withings Move ECG is the smartwatch for you if you want ECG features without paying a large sum." — TechRadar
"No secret that we have a lot of love for this French fitness brand. The new Withings Move ECG can not only check your heart rate and steps but is able to spot any abnormal activities in your heart. It may just save your life." — The Inquirer
"Since you never have to take it off, you never have to worry about missing a workout session — or a good night's sleep." — Digital Trends
"Withings Move ECG is designed to save lives." — 
Geekspin
"This is a watch that could actually save your life." — 
GearDiary

Tracy Majka
Tracy is a writer, editor, and longtime vegetarian who likes pie, biking, and hockey.
View all articles