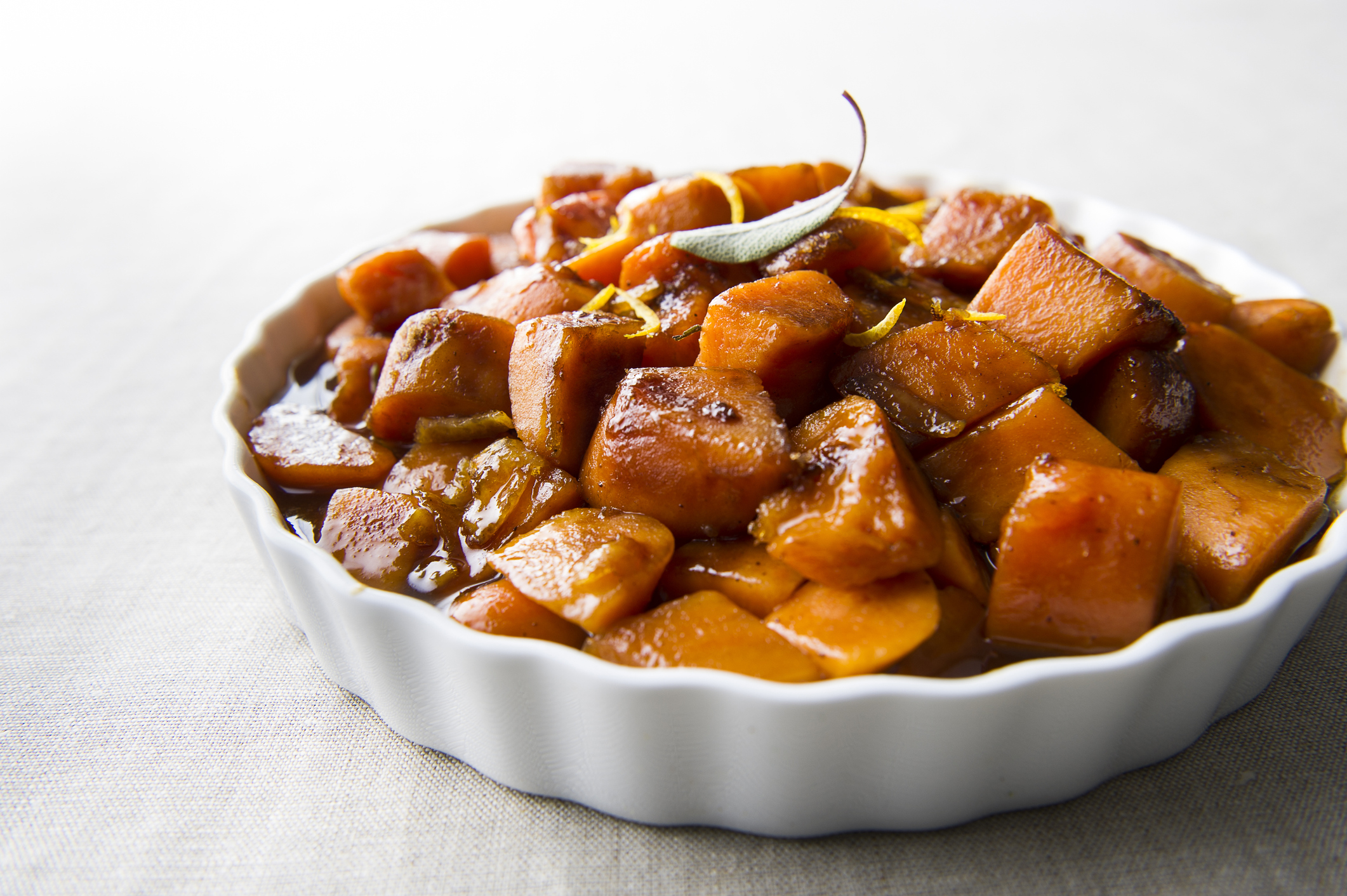 Looking for your new favorite fall ingredient? Get the lowdown on yams and check out some of our favorite do-it-yourself yam recipes.
We're well and truly into the fall season, which means it's time to get seasonal with your home cooking. One of the yummiest fall vegetables is the humble yam, a root vegetable that's a bit of a Thanksgiving staple. Find out everything you need to know about yams and their health benefits, and check out some of our favorite yam recipes that you can have a crack at in the comfort of your own kitchen! Read on to find out more.
What are yams?
Whether you're frying them, roasting them, or boiling them, yams make for a delicious addition to any daily diet. In fact, the word "yam" derives from the West African word "nyami," which means "to eat," giving you some indication of what you're expected to do with them! Sometimes confused with the sweet potato, there are actually a couple of key differences between these two root vegetables. Basically, yams are starchier than sweet potatoes, and they're also not as sweet—the clue's in the name!
Plus, they're a genuinely global phenomenon, having achieved mass popularity across the world, so much so that there's an annual festival in West Africa held to celebrate the humble yam! Iwa Ji—which translates to new-yam eating—is celebrated after the end of the rainy season in early August. Featuring symbolic rituals wherein old yams are thrown away and new, fresh yams are served to eat, it's clearly the place to be for the world's yam lovers!
We know what you're wondering: can I grow yams at home? Well, yams should rightfully be grown in tropical or subtropical weather. So, if you live in the southeastern U.S., you're in luck! Just make sure to plant between March and April, and allow around 10–11 months for harvest.
What are the health benefits of yams?
Yams are packed with a multitude of health benefits. They contain plenty of vitamin B6, vitamin B1, vitamin C, and vitamin A, as well as beta carotene, and are a fantastic source of potassium, iron, and calcium, among others. Along with these benefits, yams may also be good for your skin, hair, brain, and heart health, although it's worth noting that there haven't been many clinical trials examining the health benefits of yams in any great depth.
Ready to give yams a go? Check out two of our favorite yam recipes.
Yam recipe #1: Breakfast Yam Casserole
This delicious breakfast yam casserole comes courtesy of Ronke Edoho.
Ingredients
1/2 medium yam (700g)
1/4 cup vegetable oil
7 large eggs
Salt and pepper
Handful chopped onion
1/2 cup chopped mushrooms
2-3 cooked sausages, sliced
1/4–1/2 cup shredded cheese (optional)
Handful chopped tomato and green onions
Directions
Preheat oven to 350˚F.
Grate raw yam using a hand-held grater or food processor.
Squeeze out as much moisture from the yam as you can and season with salt and pepper.
Place a large non-stick pan with vegetable oil on medium heat.
Add in the yams, spread them out and pack down with a spoon.
Cook for 2-5 minutes until a crust underneath forms.
In a large bowl, whisk together eggs, onion, mushroom, seasoning, and half of the shredded cheese.
Pour egg mixture over yams to evenly coat.
Top with sausage and leftover cheese.
Loosely cover with aluminum foil and place in heated oven for 2–30 minutes until cooked through.
Garnish with tomatoes and green onions.
Enjoy!
Yam recipe #2: Yam Burger
A healthy burger alternative, this yam burger by Aditi Bahl will leave your mouth watering.
Ingredients
1 small yam (250g)
2 small bananas
1/4 cup bottle gourd, grated. If you can't find any bottle gourd, zucchini can be used as a substitute.
1/2 onion, chopped
1 cup chana dal
1 clove of garlic
2 tsp ginger paste
1/2 cup water
4 tbsp green pepper, chopped
2 tbsp red pepper, chopped
2 tbsp yellow pepper
Salt to taste
2–3 tbsp corn flour
2 tsp coriander powder
1 tsp red chili powder
Directions
Remove the skin from the yams, washing and cubing them.
Remove skin from the bananas and slice.
Wash the chana dal and crush garlic cloves.
Add the yam, chana dal, raw banana, garlic, salt, ginger, and 1/2 cup water to your pressure cooker.
Pressure cook on high for one whistle and simmer the flame.
Cook for another two whistles.
Let cool and use potato masher to form a paste.
Grate the bottle gourd and squeeze out the water.
Add this to yam mixture and mash again.
Add in spices and vegetables—green, yellow, and red peppers and onion, all finely chopped.
Add corn flour and make patties.
Heat oil in shallow pan and fry until done.
Place patty on bun and garnish to your liking.
With a wide variety of yam recipes to choose from, we hope this gives you plenty of inspiration for breakfast, lunch, and dinner. At least until you're all yammed out!