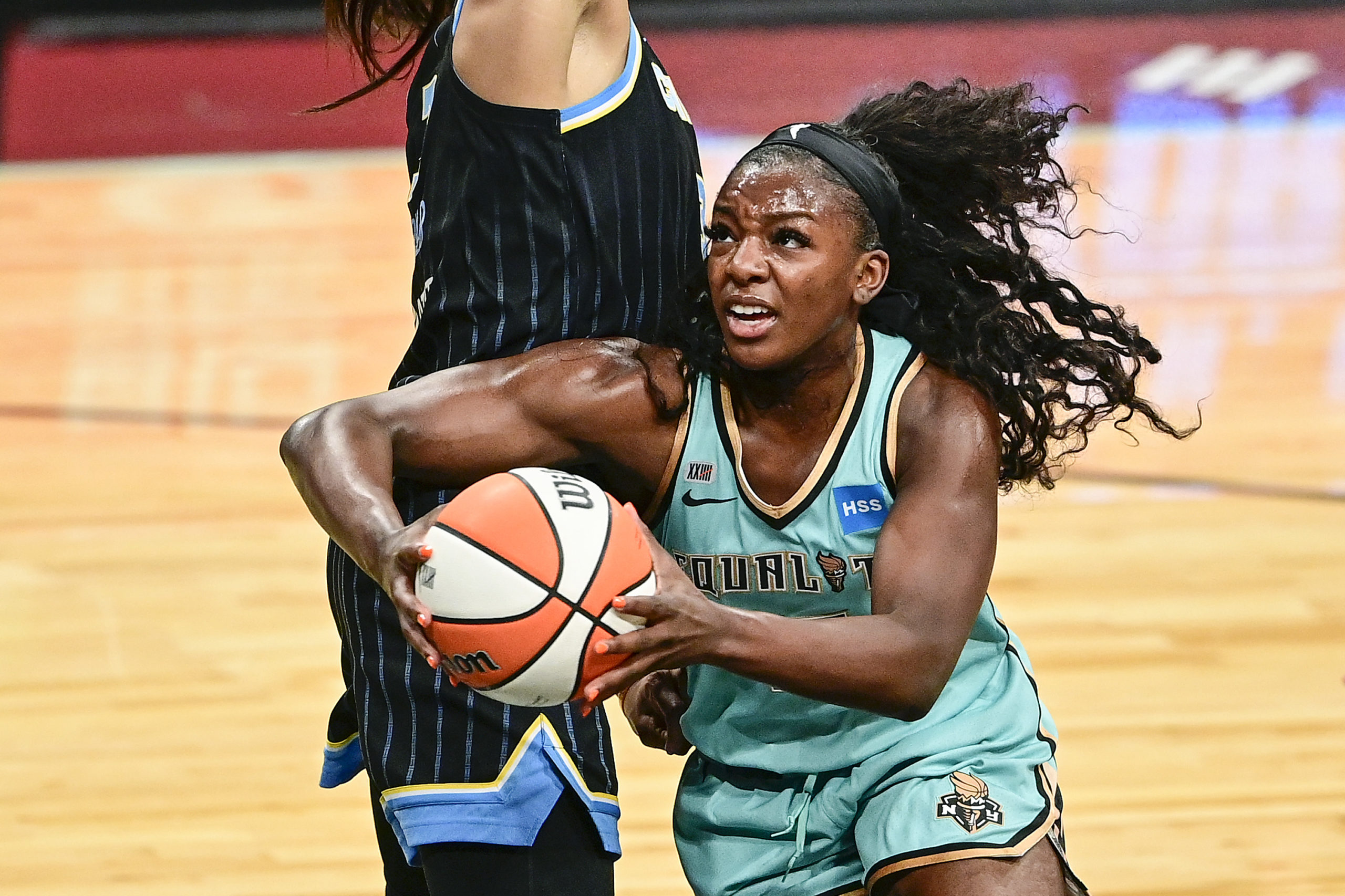 Withings is a proud presenting sponsor of the NY Liberty, a WNBA team based in Brooklyn. Learn more and see pics from a recent game day event we participated in focused on reducing inequities in health care.
Basketball fans know that the NY Liberty is a WNBA team that currently plays at the Barclays Center in Brooklyn. And if you've been watching our social media, you may have noticed that Withings is currently a proud partner of the NY Liberty. Liberty players and trainers are using the Withings suite of health tracking technology to go deeper into their overall health and fitness goals for the season. To do this, Withings devices are being made available in the team's locker room, as well as in the players' homes.
As part of Withings commitment to advocating for the health and wellness of women, earlier this month, Withings participated in the NY Liberty's UNITY event, which was created to raise awareness of the inequities in healthcare among women of color. As presenting sponsors of the NY Liberty, Withings was on the scene before tip-off to offer free blood pressure screenings for fans attending the game and for anyone else walking by the Barclays Center.
Luckily the rain held off which made for a successful outdoor event. Withings was on the scene to connect with people who were genuinely curious about their blood pressure. More often than not, the blood pressure measurements that were taken were found to be extremely hypertensive. Some numbers may have been higher because people were out walking—or excited for the game, but for a few participants, measurements were retaken after a rest period, and their readings were still too high.
Paul Buckley, Director of Sales and Marketing, Americas said, "We were so proud to partner with the New York Liberty on their UNITY game as they reach out to provide health care services and education to underserved communities. Personally, I enjoyed the enthusiasm people had for their free blood pressure screenings."
The WNBA is currently on break for the Olympics, but stay tuned, because when the season continues August 15, Withings plans to hold a giveaway at Barclays for NY Liberty attendees and for Withings social media followers.
You can check out a Kylee Shook game highlight below, to get you excited about the rest of the season, followed by how to not miss future events we have planed.

Keep up with the latest developments:
Instagram @withings
Facebook @withings
Twitter @WithingsEN