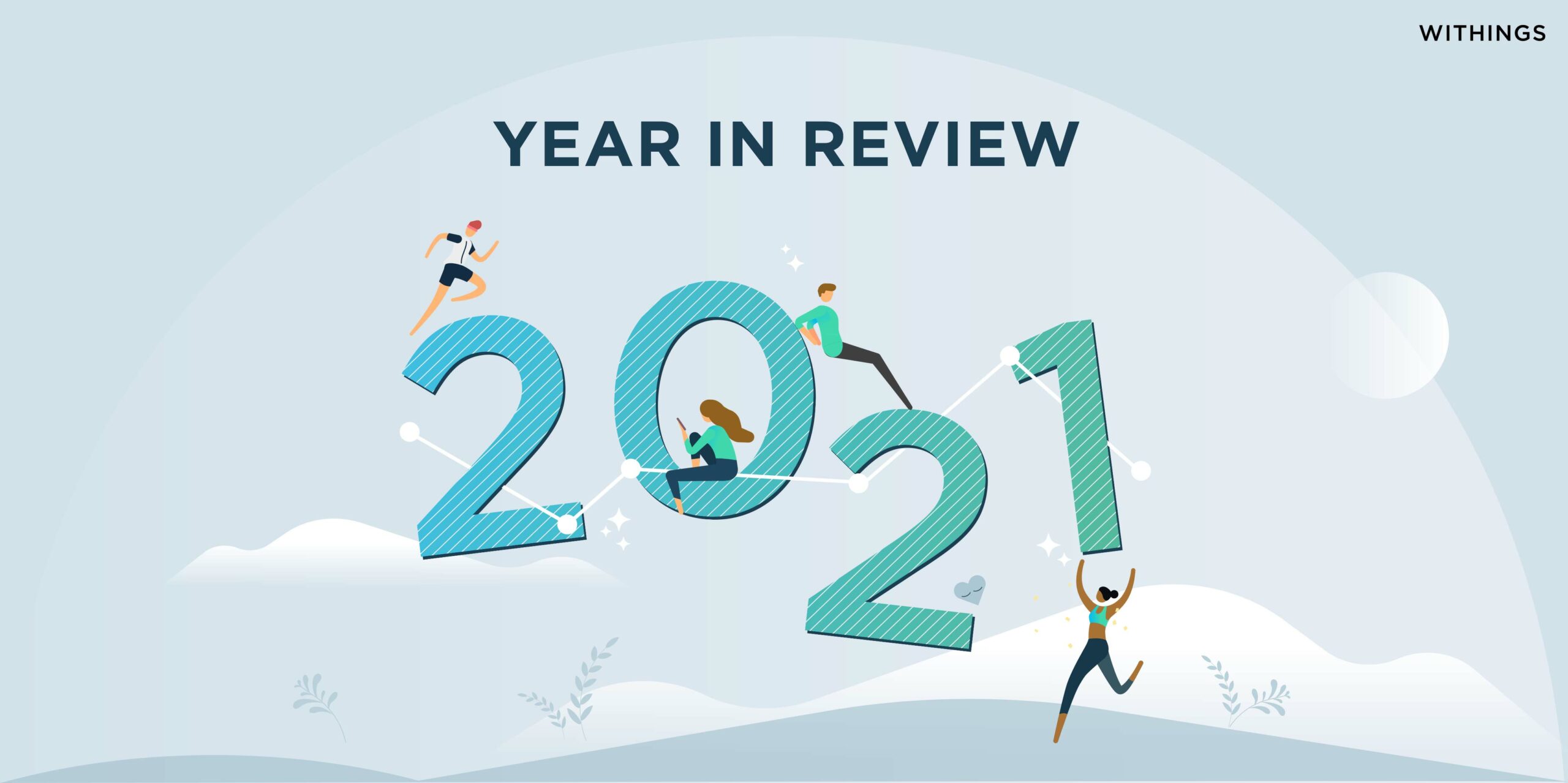 After watching the fireworks and clearing up the confetti, we looked at the data to see how people in our community fared with their health goals last year. Read on to learn more.
Activity, weight and sleep are the pillars of good health. So how did our community do this year? Let's find out if we fared better than we did in the 2020 year in review.
Sleep — Less is more?
So yeah, we slept less in 2021—but don't answer yet! Quality is more important than quantity, and we came with the receipts to prove that the data shows we made progress.
In our opinion, that equals more time awake means more time to enjoy life! OK but seriously, we don't need to spin this… because even though we slept less in 2021 than in 2020, the average Sleep Score has increased from 56 in 2020, to 58 in 2021, which means the overall quality of our sleep has improved!
Yep, >8 hours is still enough time to enjoy some sweet restorative sleep. Well done, all!
Weight — We were a bunch of losers
We looked at the data of weight loss among people with a weight loss goal. And wow—take a look—weigh to go, community!
-5,015,287 lbs
More than 5 million pounds—more than 5 times the weight of the International Space Station? Yup. That's the total number of pounds lost by all WITHINGS users who set a weight loss goal in 2021. a/k/a 2,274,896 kg for those of you who roll with the metric system. In addition, they lost an average of .8 lb (350g) in 2021 compared to .5 lb 232g in 2020. Impressive, isn't it?
-691,235 lbs
Compared to 2020, our community collectively lost more than two blue whales as even more of our users came close to and/or reached their goals!
Activity — We walked the walk
That's the approximate number of times we all could've circled the earth on foot, with 2,137,722,299,947 total steps in 2021.
And we outdid ourselves because it's 10,222 more times around the earth than in 2020.
Germany edges out USA for the win
Germany 🇩🇪
Germany is first in the ranking and above the world average of 5209 steps per day. Congratulations to the German community! Keep up your efforts in 2022, but if you hear footsteps behind you… that's all of us coming for your record!
USA 🇺🇸
USA can take pride in being above the world's average of 5209 steps per day, but before any of you start chanting, "USA! USA!" — see how you're a few steps short of beating Germany's impressive stepping. So go for the gold in 2022!
France 🇫🇷
Go WITHINGS France community! Keep up your efforts to be the best in 2022. That said, maybe all our community members in France were biking instead ? C'est possible, non?
Despite the continuing difficulties imposed by the global pandemic, 2021 was a better year than 2020 for most of our users. Thank you all for going above and beyond for your health. And it's not over yet! Let's go to bed, take a walk, and get motivated to go even further in 2022.
Methodology
This study was conducted by Withings based on anonymous aggregated data from a pool of 5 million users of the Withings smart scales, hybrid smartwatches, and sleep trackers from around the world. Withings guarantees the confidentiality of personal data and protects the privacy of all its users. Therefore, all data used for this study was rigorously anonymized and aggregated in order to avoid any re-identification.