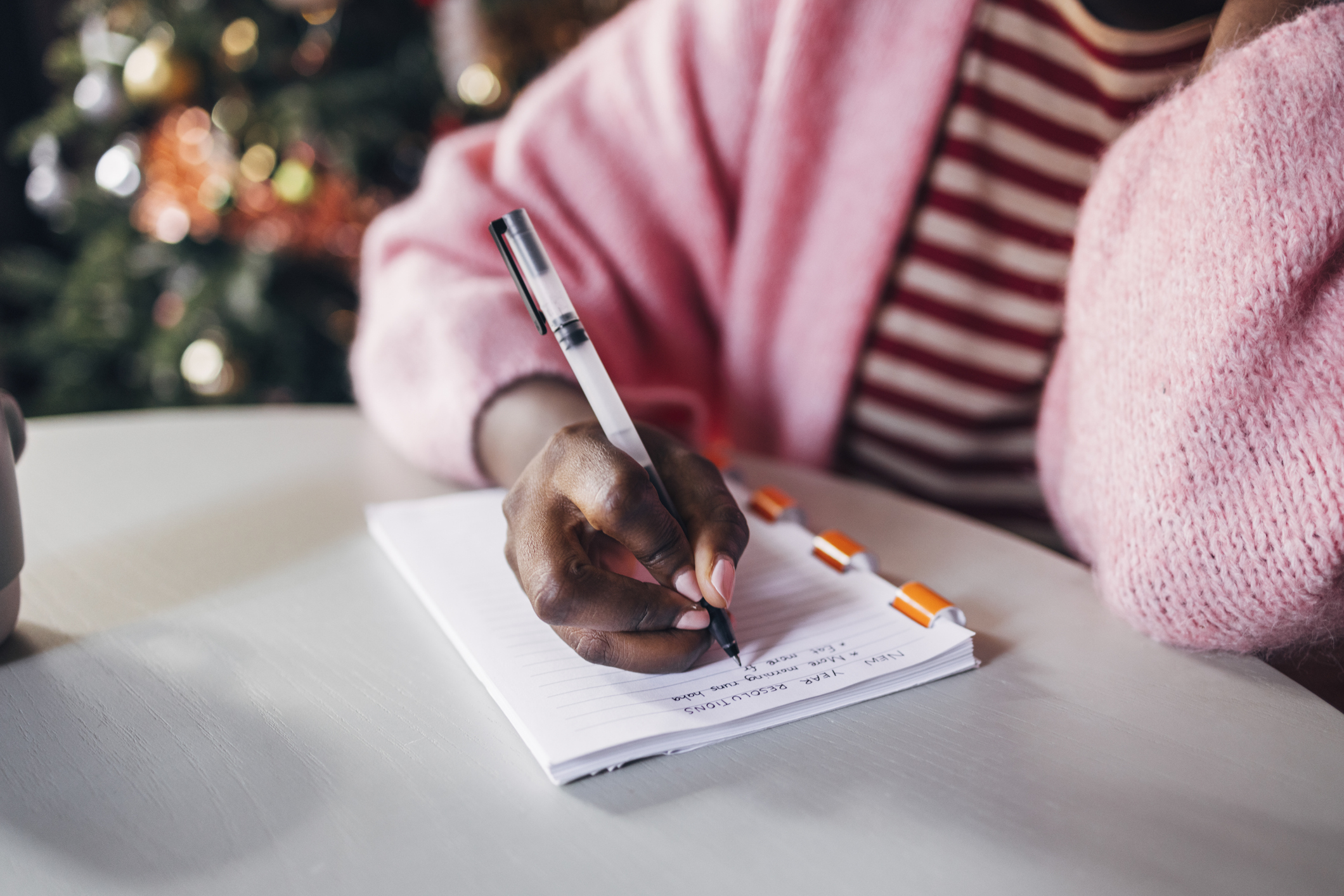 The history of New Year's resolutions dates back thousands of years—all the way to ancient Babylonia. Although the details differ across cultures, the foundation of new year traditions is firmly rooted in the same rich soil: reflection on the past—and hope for the future. Today, rather than making sacrifices to mythical deities in exchange for a plentiful harvest, we typically make promises only to ourselves.
According to a poll done by Forbes, the most popular resolutions for 2022 were almost all focused on health and self-improvement—things like increasing activity levels, improving mental health, reducing drinking/smoking and losing weight topped the list. Clearly lots of people wind down their holiday splurging and head into January wanting to change their lifestyle in a meaningful way. Yet, only a very small percentage of us will actually keep our New Year's resolutions. This may sound sadly familiar, and you may be wondering how you can beat the odds in 2023. Maybe it's not enough to make a silent wish before the 10 second countdown and cross your fingers. Maybe this year it's time to get real about resolutions and set yourself up for success. Wait, before you run the other way… getting real doesn't mean it's going to be harder. No siree. In fact, with this guide it should be easier, and even more fun as well.
Read on to learn how you can hold yourself accountable through a Resolution Insurance Policy, and be smart about getting where you want to go in 2023.
Find A Resolution Buddy
Setting resolutions can be very personal—deciding what you want to accomplish in the upcoming year involves lots of self reflection and drive to improve. But once you've made your plan and want to begin bringing your goals to life, you don't need to go at it alone if you don't want to. Better yet, ask around and find someone in your life who can be your resolution buddy. This person doesn't have to have the same resolutions as you (although it's awesome if they do and you both want to work on them together)—they just need to be open to checking in on a regular basis. Research done at Stanford showed that simply texting your buddy when you make progress, or even when you find yourself slacking off, can triple your chances of resolution success. This tactic might be especially helpful for health and wellness based resolutions, which require conscious and consistent effort.
Resolve to Get Tech Savvy
In 2022, we have something our ancient ancestors did not—technology. Activity tracking has come a long way. No need to count your steps on a stone tablet when a health tracker can do it for you, and allow you to easily visualize your trends over time. It can be frustrating to sift through zillions of YouTube videos and web articles for advice when you're on a journey to change your lifestyle for the better, and even more frustrating once you get started and just aren't seeing the results you want. In this case, it's tempting to throw in the towel. But fear not—depending on your specific resolution, you can find devices or apps that will not only store your data for you, but will explain and contextualize it, so that you can get the most out of your efforts and identify places in your routine that need adjustment. Lots of people find that understanding more about their body is empowering, and the right technology can give you the tools you need to learn, and power through the inevitable challenges that arise when you're doing hard things. Plus, tech can provide incentive to keep moving forward even when you're already doing great—we know you love the badges and "Go, you!" messages popping up as much as we do.
Be Your Own Cheerleader
We're happy if the idea of vocalizing your goals appeals to you and we hope you go for it— but we also know that your Resolution Insurance Policy should not be one size fits all. You don't need to tell the world about your New Year's plans and in fact, some research shows that sharing resolutions too early can decrease motivation in the long run. When we share our goals with people close to us, either before we've started trying to reach them or after we've taken only a few small steps, we're usually met with heaps of positive affirmation (which is fantastic). However, this premature pat on the back can actually hinder us from dedicating the time and patience needed to follow through on resolutions all the way to the end. Ideally, we want that fantastic feeling of accomplishment to come from within.
So, what are the best ways to cheer yourself on? We encourage you to be your own resolution buddy this year. Early on, try to plan ahead for busy days or events that you know might distract you. These are a part of life, but if you're not prepared for them, they can feel like major resolution roadblocks. Come up with some contingency plans—think "I know I've got a fun family trip coming up, but I'll do my best to go on at least one walk a day while I'm there". Practicing mindfulness can also help with motivation, in the form of silent meditation or vocal affirmations.
Above all, we hope you find the tools and people you need and remember that the decision to make a change to improve yourself is often the hardest and best step you can take.
We hope this article left you feeling excited about your new Resolution Insurance Policy, and ready to make 2023 your best year yet.