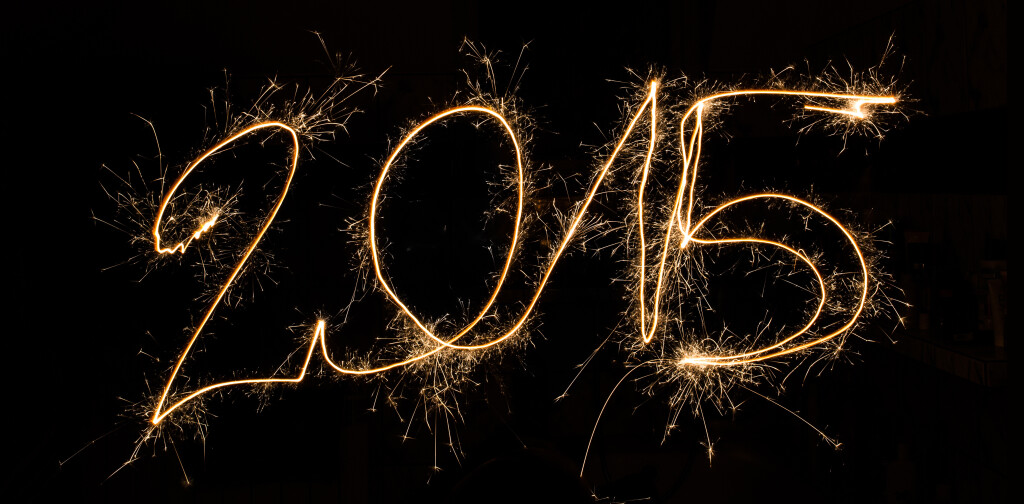 We all fear holiday weight gain. With Aunt Jane's famous Christmas cookies, and Mom's secret Ham recipe, the temptations are endless. Not to mention the eggnog spiked by Uncle Bruce. But the change in eating patterns isn't the only shift that the end of year festivities bring.
Withings conducted a study to analyze the differences in sleep, activity, and weight tracking during and around the holiday season. In this study, we noted the changes for The United States, France, Germany, Great Britain and Japan.
If we focus first on the change in bedtimes, we see that people go to bed later than normal, at midnight instead of 11:30 PM. We see a peak in late nights on New Year's Eve with an average sleep time of 1:29 AM. Party on. We can also observe the periodic variation of sleep times within a week, with peaks on Friday and Saturday nights.
The change in sleep time correlates to a change in wake up time. We see that late mornings are a beloved tradition for the Christmas holidays. On an average workweek in December, people wake up around 7:00. On Christmas morning, people wake up closer to 8:30. On New Year's Day, the wake up time is even later, at 9:00.
While the average observed wake up time seems to increase during the holidays, the observed activity levels seem to plummet. On a normal day in December, the average number of daily steps is around 7,000. On Christmas Day, this number drops to its lowest, below 5,000. On New Year's Day people seem to be more active than they were on Christmas, just shy of 6,000 steps. Perhaps next year people should race before the meal, not just to it!
Just as you can't hide your misdeeds from Santa, you can't hide forever from the scale. Increasing the number of after work trips to the mall to buy last minute gifts, it seems as though people decrease their number of visits to the gym during the holidays. At a minimum, people are hiding from the scale, weighing in significantly less than they did throughout the year. On January 2 they begin to get back into the swing of things; the number of weigh-ins becomes more regular as well. In fact, during the first week of January we see a 45% increase in the number of weigh-ins compared to Christmas week. This suggests that people do in fact let go over the holidays, but once the New Year starts they return to their regiments determined to resume a healthy lifestyle.
We can see from our graphs that Christmas is more of a Western tradition. Japan's graphs seem only to be influenced by New Year's Day and not Christmas.
Now that we have seen this data, what are we do to with it? In an earlier blog post, we invited you to make #NoResolution with us this year. This doesn't mean we don't want you to be unhealthy in 2015, it means we want you to be realistic with your expectations for self-improvement. If you gained ten pounds over the holidays, you're not going to shed it in a week. January is a month of change. New year, new gym memberships, new dating profiles, but remember the year is a marathon, not a sprint. Make sure to make health a sustained priority in 2015.
About the data
This study was conducted with a panel of Withings users. Withings guarantees the confidentiality of personal data and protects the privacy of all its users. Therefore, all data used for this study was rigorously anonymized and aggregated.

Susie Felber
Susie is a writer, comedian, and producer who has worked in TV, film, theater, radio, video games, and online. As the daughter of a hard-working M.D., she's had a lifelong interest in health and is currently on a personal mission to "walk the walk" and get her writer's body in better shape.
View all articles