May is National Blood Pressure Awareness Month and we've made it our mission to help you improve your heart health.
We kicked off the month by sharing
MyFitnessPal's Blood Pressure 101 article.
 All month long, check our blog and social channels for resources, motivation and information to help improve your blood pressure. As part of our work with the American Medical Group Association (AMGA), we have launched the #PledgeForMyHeart campaign. May 7th marks AMGA's second annual
Measure Up/Pressure Down® National Day of Action: Roll Up Your Sleeves!
 and we're pumped to be a part of it. Read on to learn more.  
What is #PledgeForMyHeart?
#PledgeForMyHeart is a seven day pledge participants will take to improve their heart health, and help us raise awareness about the dangers of high blood pressure. Although there is a range of uncontrollable factors such as age, race and gender that influence high blood pressure, there is also an extensive list of factors that are within our control. For this pledge, we have identified five key elements of health that influence high blood pressure, and ways to help bring those numbers down. Choose one (or several) of these tracks and take the #PledgeForMyHeart with us!
 
What are the pledge options?
Activity: Activity levels and heart health are very closely related. In fact according to a study we conducted, people who monitor themselves with a pedometer walk an average of 2,000 additional steps a day, and record a drop in their blood of 3.8 mmHg. With this pledge, you will promise to walk 10,000+ steps each day from May 7-13.

Food: Sodium intake and high blood pressure are very closely correlated. With this pledge, you will promise not to add salt to your food or consume alcohol from May 7-13.

Heart: Did you know that 18.5% of people with hypertension (high blood pressure) don't know they have it? (source) Awareness is the first step to tackling health issues. With this pledge you will promise to measure your blood pressure everyday from May 7-13.

Stress: When we find ourselves in stressful situations, our bodies release adrenaline and cortisol, two hormones responsible for causing the heart to beat faster and constrict blood vessels. While stress can often be a motivator, it can also be detrimental to your health if unmanaged. Make sure to take time to unwind; your heart will thank you. With this pledge, you will promise to meditate, practice yoga, journal, or take the #PositivelyHealthy challenge from May 7-13.

Sleep: Your heart uses the time you spend asleep to recuperate from a day of pumping blood. If you do not get the full amount of sleep your body needs, your heart will not get this much needed time to rest. An overworked heart can lead to high blood pressure and other health complications. With this pledge, you will promise to sleep for 7-9 hours each night from May 7-13.
Be Positively Healthy!
Did you know that the language you use everyday can have a serious impact on your heart health? In fact, a recent study monitored the types of language people used on twitter and was able to draw a direct correlation between the derogatory or positive nature of tweets and the risk  of developing heart disease. For this pledge, we challenge you to tweet something positive once a day from May 7-13. This could be an inspiring song lyric, quote, a post run selfie with an encouraging message, or whatever other creative thought comes to mind! To inspire heart health, we want you to help inspire positivity!
 
What do I get if I complete the pledge?
1. Collecting Withings badges is one of our favorite pastimes, and we've created an exclusive #PledgeForMyHeart badge for anyone who completes the challenge.
2. Bragging rights. One of the best things about completing a difficult challenge is getting to share the accomplishment with all your friends and family.
3. Still not convinced? Take the pledge because you care about your heart and want to keep it healthy for a long time.
 
Check out the pledges the Withings team plans to make.
Cedric Hutchings, CEO: Stress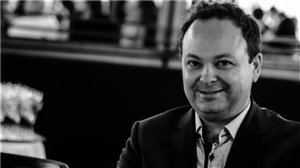 To inspire health in others, I must first make sure I am inspiring myself. I'm looking forward to the #PositivelyHealthy pledge to challenge myself to channel positive and healthy thoughts throughout my busy days.
Julien dePreaumont, Chief Marketing Officer: Activity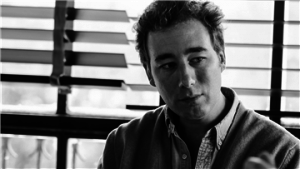 I think getting active is one of the most important factors on blood pressure. Reaching 10k doesn't always happen for me, so this week I'm going to start walking to work and inspire the team to walk around during lunch!
Alexis Normand, Healthcare Solutions Manager: Food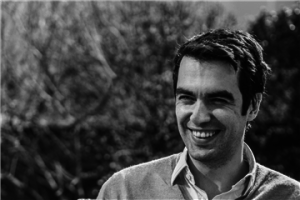 My wife and I love to cook together and we're excited to take this challenge to add an extra dose of heart health to our meals this week!
Arielle Carpenter, Senior Marketing Manager, North America: Sleep
Balancing work and personal life can be really tough, and sometimes sleep is what gets put on the back burner. I'm looking forward to taking the sleep pledge so that getting 8 hours of sleep a night can be a priority for me. I know this is hard for many so if I can make time for my sleep, so can you!
Mark Prince, VP Consumer Business: Heart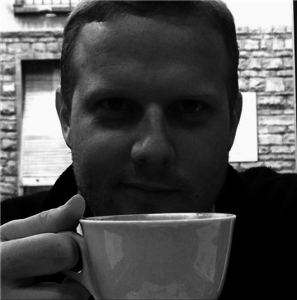 With a newborn at home, it's important for me to dedicate time and energy to maintaining a healthy heart. Tensions and stress levels can run high so I'm interested to see how different aspects of my life will affect my blood pressure this week.