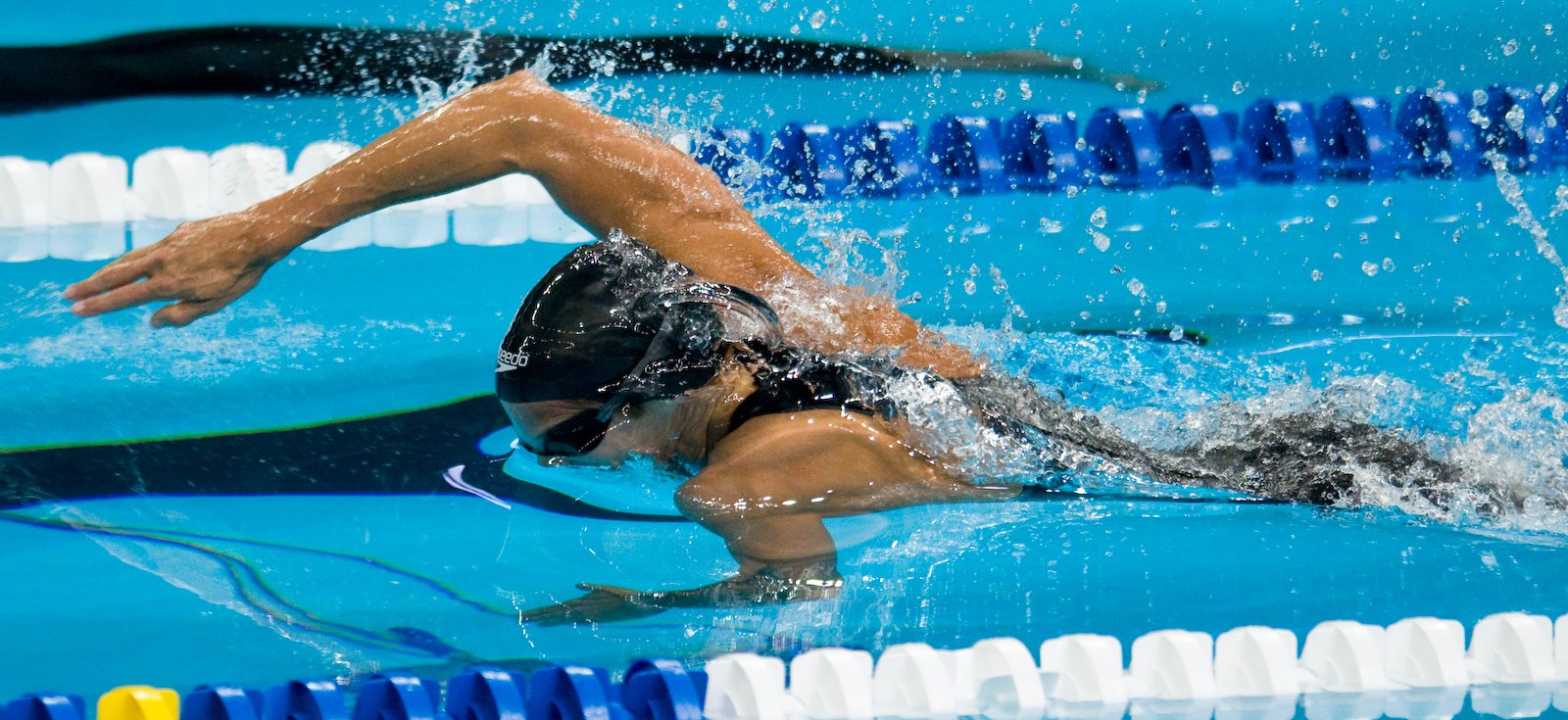 If you want expert swimming advice, look no further. Here's an exclusive interview with one of the fastest, most-accomplished swimmers in history: Dara Torres.
At the tender age of 14, Dara Torres won the national open championship in the 50-yard freestyle. After this auspicious start, the wins kept on coming. Torres is perhaps best known for competing in five Olympic Games and winning 12 medals over the course of her entire Olympic career. She is the best-selling author of two books, appears frequently on TV as a reporter and announcer, and holds the distinction of being the first female athlete ever to be featured in the Sports Illustrated swimsuit issue.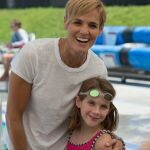 Torres is also currently giving back to the community by working as an ambassador to advance the industry-wide initiative to get more children into the team sport of swimming. Visit SwimToday.org learn more and find teams near you. You can also follow @SwimToday on Twitter.
Read on to find out about how to improve your performance, what gear to grab, and much more from this real American hero.
Performance
How did you prepare for competition? Did you change your diet? Did you track your weight?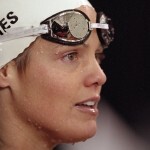 Torres: When you're resting for a meet, which is called tapering, you want to make sure you're not eating like you do when you're training because then you have a tendency to gain weight as you're not expending as much energy.
Gear
Do you use waterproof ear buds when training? Do you recommend them? Which ones do you prefer? If you do, what do you listen to?
Torres: No, I always use my Koss headphones during dry land training, but when I'm in the water, it's really hard to use headphones when you're going as fast as we're going in practice. It's not as easy for them to stay in. I think it's much easier during recreational swimming if you want to listen to music.
What are some of the typical rookie mistakes beginners make when buying their gear?
Torres: I think the biggest mistakes are made with swimsuits. They're supposed to be super tight and I don't think some parents realize we wear them skin tight to prevent water from getting in between the suit and our skin so you're not causing drag. To me, that might be the most important thing: to get a suit that's super tight.
Swimming tips
What is the best meal before going swimming? How long should you wait after eating? Were our mothers right to say you shouldn't swim right after eating?
Torres: I'm not a doctor, so I don't know these things for sure — but I know for myself, if I were to get in the water right after eating, I can feel a little sick from it. Sometimes you can regurgitate a little bit. I would say to wait at least 30 minutes before getting in the water. I don't know if it's a myth or a factual thing, but I know for me, I like to wait a little bit so I don't feel sick when I'm swimming. It also helps to make sure whatever you're eating before swimming is not too acidic.
Do you stretch and warm up before entering the water? Please describe your routine.
Torres: I stretch a little but I stretch more after I swim. I think stretching is really important and some people like to do it before they work out, but I like to do it after because I find stretching really helps my body recover. Especially in the mornings if I stretch before swimming I don't really feel warmed up, but we always do a warm up lap so that warms the body, then stretch. If you stretch before your body is warmed up, I think it may be a little more harmful than helpful.
What are the best land activities help boost swimming performance?
Torres: Swim chords are the best, I would say — they mimic swimming the best.
What's the best way to motivate yourself? To push your limits?
Torres: Set goals. I'm a big goal setter and there have been some mornings where I didn't want to get up because I was so tired, but I set goals I wanted to meet and I kept that in the back of my head and I use that as motivation.
I also love listening to music before training or going to a meet. I love anything upbeat.
Swimming is low-impact and considered very safe. But are there pool-related injuries? What should you be careful not to do, in order to not get hurt?
Torres: Swimming is the most low impact sport there is. You see over-usage in the shoulders but don't really see a lot of other injuries in the sport and that's one of the great things about it. One way to strengthen against injury is to do exercises for your back and your scapula. You can lay on a swift ball on your stomach and mimic certain letters like 'Ys,' 'Ts,' 'Vs' and 'Ws' with little weights to try and build up your muscles in your back. Swimmers are such front-heavy athletes because we work out the front of our bodies and you want to balance it out — I think that helps.
Describe a good post-workout stretching. What moves? Do you do them while still at the pool?
Torres: I stretch out of the water. I do Ki-Hara stretching.
Personal faves
Favorite indoor pool?
Dara: Indianapolis. The Natatorium is one of the most well-known pools, if not the most well-known, in the country. It's where I competed in my first Olympic Trials and three times I made the Olympics after having Trials in Indianapolis.
Favorite place in the world to swim outdoors?
Torres: I'd have to say Coral Springs, Florida. It's just so beautiful there and it's such an amazing complex. Maybe I'm a little biased because I train there, but I've been to so many pools in the country and it's definitely one of my favorites.
Many thanks to Dara for taking the time to answer our questions, and thanks to Scott at USA Swimming for putting us in touch with one of our real-life heroes!
Related read: Swim Tracking is here for Activité and Activité Pop