Find out how a tech-loving racecar enthusiast and IT professional lost weight and got in shape with determination, a Withings scale and the Lose It! app. Read on for his inspiring story to find out how he challenged his old self to become his best self, and how he continues to succeed by keeping tabs on everything.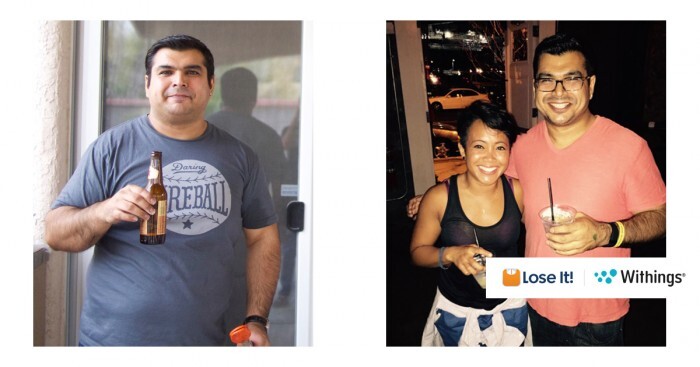 Jaydeep Bhatia, pictured, struggled with his weight for years, but about two years ago he made the decision to take control by logging what he eats with Lose It!, weighing-in daily on his Withings scale, and working out. Jaydeep not only changed what he saw in the mirror — he went from sedentary to completing a race that included a 5-mile uphill climb, rolling under barbed wire in the mud, and dead-lifting a giant boulder.
The challenge
Jaydeep's love of cooking and taste for international foods led to lots of big meals from varying world cuisines, all cooked for one, as he lives alone. And while his passion for all things cars led him to attend races, and even to drive race cars himself, the "sport" doesn't require aficionados to be fit or demand physical participation. Add to that Jaydeep's traveling as a sales rep, which meant lots of meals eaten on the road, and an unpredictable schedule that made meeting with a trainer and getting to the gym challenging, and you can see that his lifestyle was almost a recipe for poor health.
We talked with Jaydeep about what made him revamp his way of life and start on the road to health and fitness. Read on to learn how he got fit, and about the choices he makes to keep speeding down the road to better health.
Recipes for Success: Interview with Jaydeep Bhatia
Withings: Tell a little bit about yourself.
Jaydeep: I have a degree in computer science, I work in IT, and outside of work, I'm sort of a techie. I love gadgets. I love cars — they're my passion. If I weren't in IT, I'd do something with cars. I go to racetracks a lot, and I even drive at some tracks. Also, I love to cook. I got it from my dad. You could say it runs in the family. It's my way to relax; I see it as an outlet for my creativity. My family is Indian, but I was born in Germany and grew up there… all my brothers and my parents are still there. I cook some Indian, but it's really all over the map. I cook German food, Italian food. I don't discriminate. I cook it all.
What made you decide to lose weight and get fit?
I've struggled with my weight since I was 12 or 13. This carried through until high school, then through college. I wasn't obese, but I was overweight. In 2007, I lost some weight. That first time around, I began to have some stability work-wise. Before, I was in a consulting role, and traveled. I began to go out and do sports, go to the gym regularly… those things helped me get there.
Then my dad got sick, and I moved back to Germany. I planned to stay there and live. When I moved back to Germany, I started gaining it all back. I never got into a gym routine, and the weight slowly started creeping back on. When I moved back, I had reached my top weight. I looked at photos and thought, "This can't be me." I couldn't shop at normal clothing stores. I felt bad that I had let myself go.
When I got fit the second time around, I weighed about 250 pounds. When I started out in October 2013 I was at 250 pounds and by October 2014, I was at 216.7. So now work comes second. This is my priority.
I got in touch with my old trainer, worked out, and saw results. I didn't pay too much attention to food. Then I said, "OK, I've hit a plateau. I think I need to change my diet. That's when I started doing both: food and exercise. Over a period of six or seven months, I saw more results with real weight loss. One of the people I credit is my trainer, Daniella Chan (pictured above). I still work out with her. She keeps workouts fun; It doesn't feel like we're working out. I credit that for keeping it going for the last 2 years.
Is that the key to success for you? Combining nutrition and exercise?
My trainer told me, "In order to succeed, you need to eat a certain way." People said food is 80% of the battle, and after I started tracking it, it made such a big difference."
When I hit 220, nothing was moving. I was wondering what that was. I thought, "I really need to look at what I'm eating. This is also why I started to use the Lose It! app. I started entering it all my food in there. Before, I did exercise, but I didn't pay attention to my food. The way I see it, it forced me to be more disciplined. By tracking, I got motivated.
Quantifying and the Lose It! app give me the metrics to keep me on track. I really like that. Even though sometimes it's a bit discouraging when I don't like what I see, it keeps me accountable.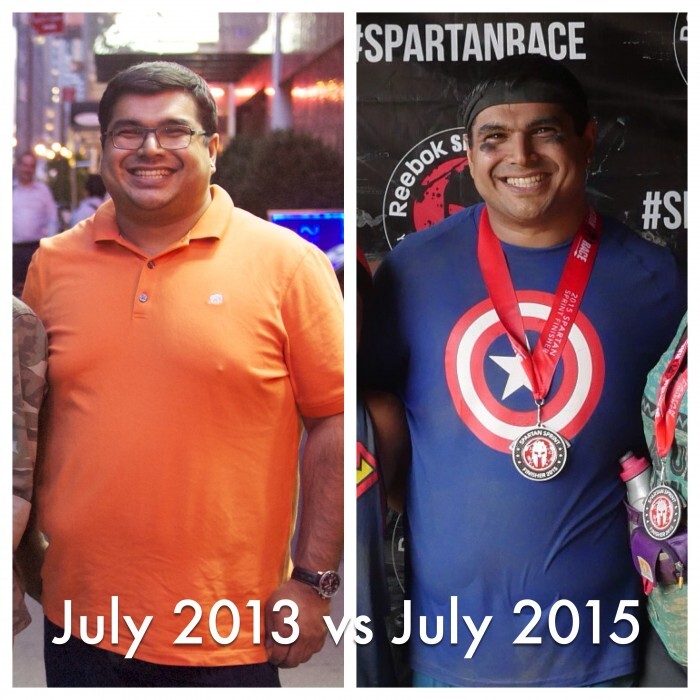 Did it change the way you eat?
The way I eat is very different. Now I'm conscious of what I eat. Pretty much, I note it all down. When I cook, I avoid fats and try to make it healthy. When I make a recipe, I actually enter it into the Lose It! App so I can keep track of exactly what I've eaten. The cooking is the fun part for me. I translate recipes and play with them, keeping health in mind.
And quantifying your weight also helps keep you on track?
When I started I thought, "I want to track how I'm losing weight. I want to see the progress, but I don't want to be doing things manually on Excel spreadsheets. I needed a scale to track my results. I use the Withings scale because I'm a techie: I liked the way the scale looks, and it works with the Lose It! app. When I got it, I thought — worst case, I'll resell it. But now I really love it.
What has made you happiest about your weight loss and fitness gains?
The reaction of my family when they first saw me was one of the happiest results of my weight loss. Everyone saw the big change in me. The feedback kept me going. Seeing it myself, too. I went from a 44-inch waist to a 36-inch waist. I kept some of the clothes just to remind myself.
What can you do now that you couldn't before?
I did a Spartan race last year, which I never would have done before I lost the weight. My trainer, Danielle, and another workout buddy or two signed up for this race. It's a race combined with obstacles. There were 5 miles of going up a mountain, getting on the ground and rolling under barbed wire, and lifting a big stone. I was able to do all that!
What about your medical health?
I lowered my cholesterol without medication, and I was very proud. My doctor was very happy. It re-emphasized where I came from, and where I've gotten.
Do you always have to be perfect? Is it all or nothing?
I'll allow myself to eat chocolate cake here and there, but I know what I need to do not to overindulge or slide back into old habits. The good thing is that now that I've documented a lot, I can say, "Hey, the trend is bad temporarily, but it doesn't have to go too bad."
Is it hard to stay on-track?
I still struggle. Between last summer and now, I've gained some weight back. I went on vacation, wasn't working out as hard. I didn't like that I gained weight. So I've gained some weight back in the past few months, but I'm on track again to lose it again. Now I know what to do.
So in a nutshell, what's your personal roadmap for success?
Working out regularly, my amazing personal trainer who gives me new workouts and keeps up my motivation, my workout buddies from the gym, making a deliberate change in my diet, and tracking everything to ensure I stay within my calorie and macro-level limits.
What would you tell others who can't seem to stick to a health plan or who are afraid to start on the road?
It's not always easy. It takes a lot of conscious effort to stick with it. Make sure you map your progress. Take pictures. Remind yourself of progress… even small things like being able to walk more so that you know you're not standing still. And it's not just exercise. Make sure you have people around you who are on a similar journey. I rely on my trainer, and others at the gym. I've made new friends who are doing similar things, and we talk about it. It makes me feel like I'm not the only one.
***
You can follow Jaydeep on Twitter: @jaydeepb78 and send him a virtual high-five!