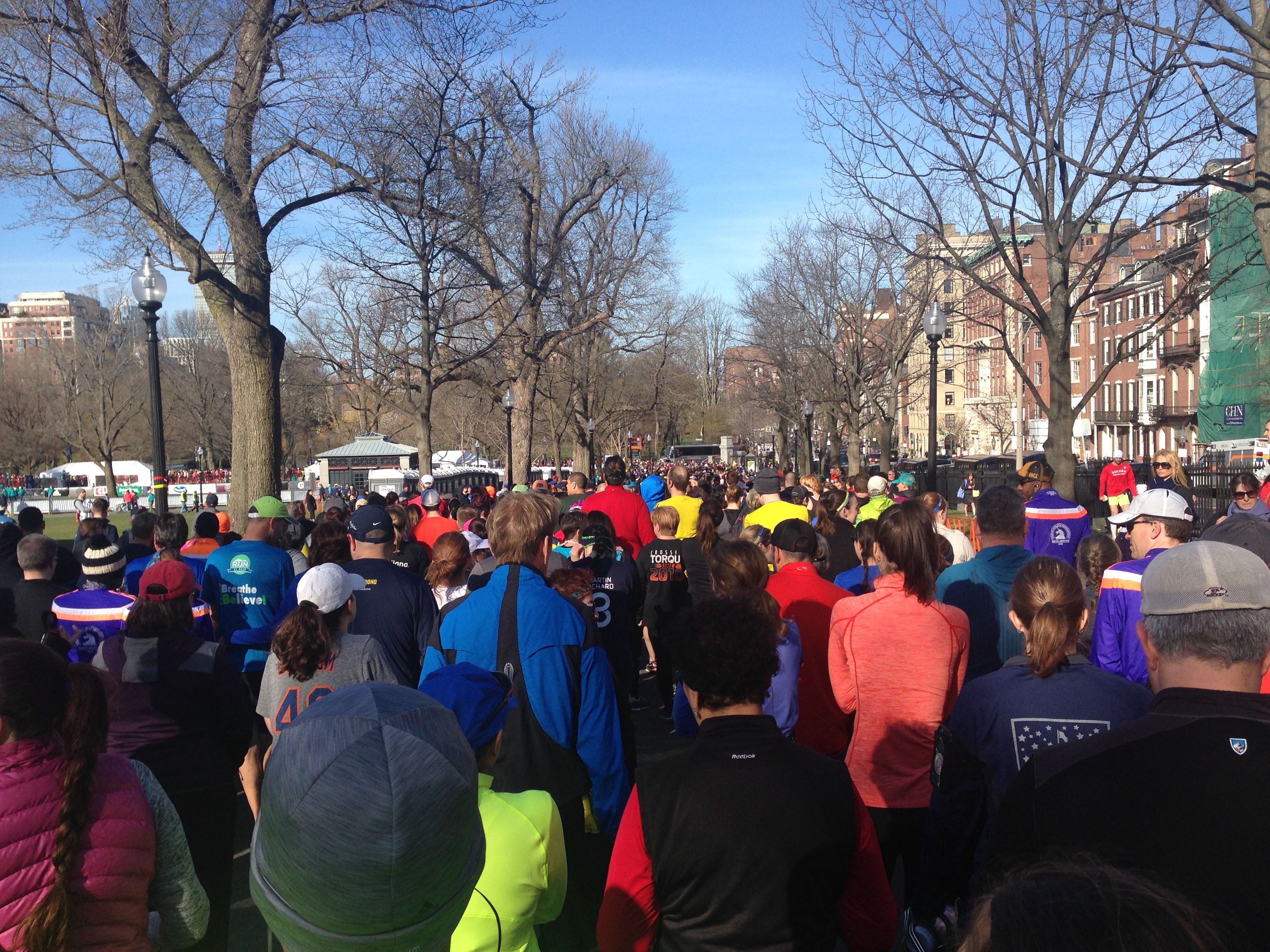 The following post is part of our #WithErin series, written by our Global Social Media manager and in-house fitness expert. Find out more about her here: Meet Erin Bailey & Get Fit #WithErin
How 8 Weeks of Training Got Team Withings Across the Finish Line
by Erin Bailey
The Boston Marathon is the world's oldest annual marathon, and it's a pretty big deal here in Boston. The energy in this city leading up to the big day is incredible, so I thought it would be fun to get our Withings team together and see what we could do to be a part of it. The Boston Athletics Association ( B.A.A.) was founded in 1887 and is one of the nation's oldest athletic associations. They put on the marathon and also host a 5k race the Saturday before. Lots of marathon runners, out of town supporters, and locals run it to get a marathon buzz. So for our first team fitness challenge, I asked my co-workers to run the B.A.A. 5k with me, and nine brave warriors signed up!

To build up our mileage and speed, I distributed a basic 5k training plan. We trained for 8 weeks and ran together as a group when schedules permitted on Wednesdays at lunch.

Sometimes we ran on treadmills…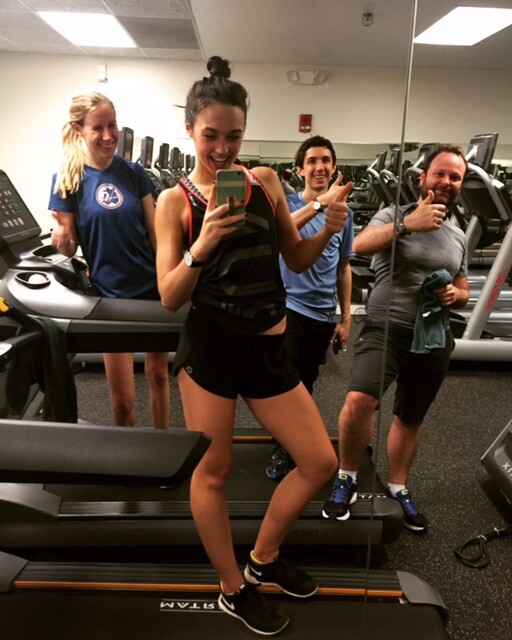 And sometimes we ran around Boston…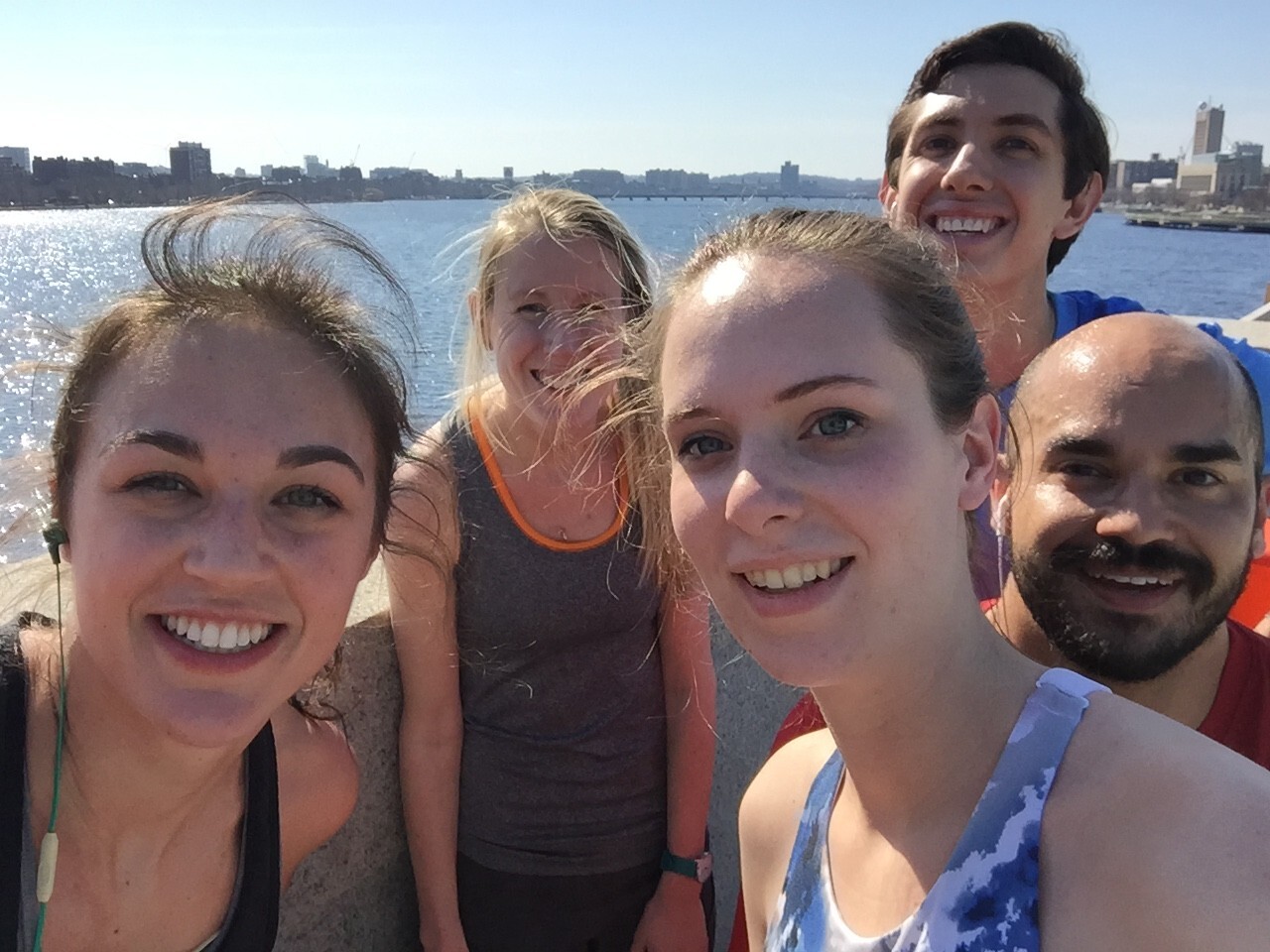 But no matter what, we made sure to have a little fun running too.



We came from all different backgrounds: runners to non-runners, athletes to absolute beginners. Our CEO, Cedric Hutchings, joined the challenge having never run a race before. US Customer Support Manager Jacqui raced after having her first baby just four months ago. Global Content Director Susie Felber decided to run too, and being based in NYC, she trained from afar and checked in with us each week.

Susie, pictured below showing off her medal and her Activité Steel, reported back on her experience: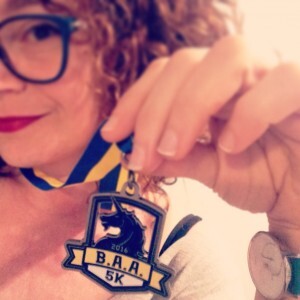 "When Erin asked us to join her for a team run, I instantly said yes. Unfortunately, I had no idea how out of shape I was. Even though I'd just come back from a week of downhill skiing feeling super fit, my first mile training run made me feel like I was going to expire, and then I was sore for 3 days. But knowing I'd be joining the Withings team at the 5k made me push forward, and I was amazed how fast I went from zero to 5k hero. My standing heart rate went from around 100 to being in the healthy range (yes — plug — I know my heart rate from my Withings scale). I'm excited to keep this newfound ability going, and my husband now says he wants to join me at a future 5k. I can't thank Erin enough for walking the walk, running the run, and truly inspiring health. PS Shout out to Runkeeper — my new favorite thing. Loved finding my friends who were already there, enjoying Spotify, and seeing it all appear in the Withings Health Mate app."

Yup, we all completed the race this past Saturday and earned our appetite for brunch. If we can do it, you can too! And maybe, just maybe, we'll go for a 10k next.