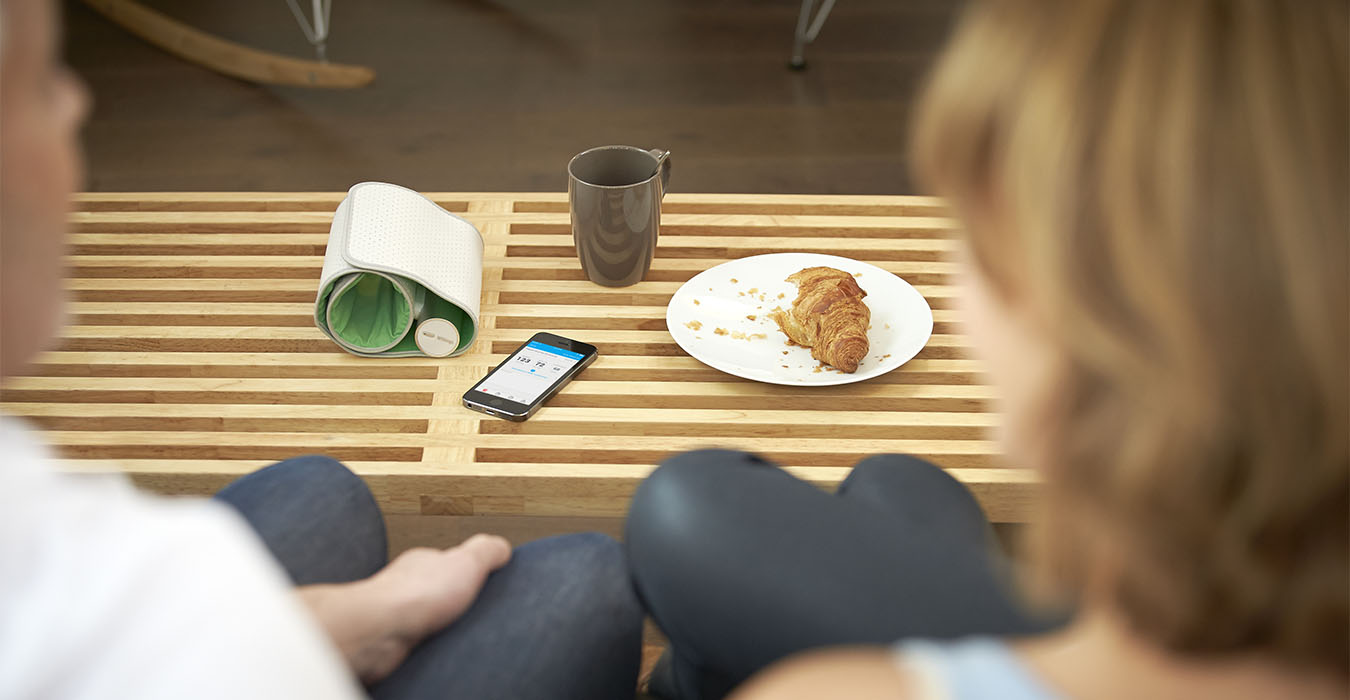 In partnership with Scripps Translational Science Institute, Withings released today the first results of their collaborative research on blood pressure variability. Read on to discover more about the study.
Have you heard of the Withings Health Institute? In addition to creating revolutionary connected health products for consumers, Withings has partnered with over 50 institutions around the world to help advance medical research on improving health and treating diseases. Because connected health products seamlessly collect measurements on a daily basis from a wide variety of individuals, the rich, real-world data that results can help researchers understand the relationship between behavior and measurable health outcomes.
We are excited to release the first phase of a study on blood pressure variability (BPV) in collaboration with Scripps Translational Science Institute, one of the world's largest and most highly respected private, non-profit research organizations. We couldn't think of a better environment to be presenting this news than the American Heart Association Scientific Sessions, where leading cardiology entrepreneurs, researchers and practitioners gather to share ideas and research.
The goal of this study was to better understand the characteristics of blood pressure variability based on the unique data insights gathered from at-home measurements. To do so, the Withings Health Institute anonymized data generated by our Wireless Blood Pressure Monitor users and randomly selected more than 56,000 participants from 185 countries, creating a de-identified dataset of nearly seventeen million blood pressure measurements. Until now, all the data used for BPV studies had been taken from clinical settings, so at-home measurements provided a unique opportunity to examine BPV.
How can you measure BPV and why is it important?
To study blood pressure variability, Scripps and Withings looked at how each individual's blood pressure varied between measurements, in association with other characteristics such as age and time of the year.
Several clinical studies have recently suggested that blood pressure variability is an independent risk factor for cardiovascular events, such as coronary heart disease or stroke, and mortality. For instance, a study published this year in the Journal of the American College of Cardiology by Gosmanova et al. notably showed that higher systolic blood pressure variability was associated with an increased risk of all-cause mortality.
Datasets used in previous studies didn't fully represent the real-world characteristics of blood pressure variability, as they were acquired from clinic or population-based cohorts. The ability of digital health products to collect at-home measurements from a large cohort is a game changer for clinical research, as it allows us to gain a fully represented look at BPV that is not constrained to a doctor's office setting.
Results
We discovered several interesting results: blood pressure variability indexes were higher for females than males, and increased with age as well as with blood pressure levels. We also noticed additional patterns: index values were higher on weekdays, and maximum systolic blood pressure measurements were collected most during mornings (6 to 9 AM) and evenings (7 to 10 PM), as well as during winter (November to February).
This study helped us provide reference points of BPV according to systolic blood pressure values, as well individual and environmental characteristics. As Steven Steinhubl, M.D., director of Digital Medicine at Scripps Translational Science Institute and a Cardiologist with Scripps Clinic said, "This is an important first step in coupling timely intelligence about blood pressure trends with adaptive strategies to support healthy behaviours." Better understanding BPV is crucial, as it can help physicians target at-risk individuals and better adapt their care strategy.
Discover more about the study here.