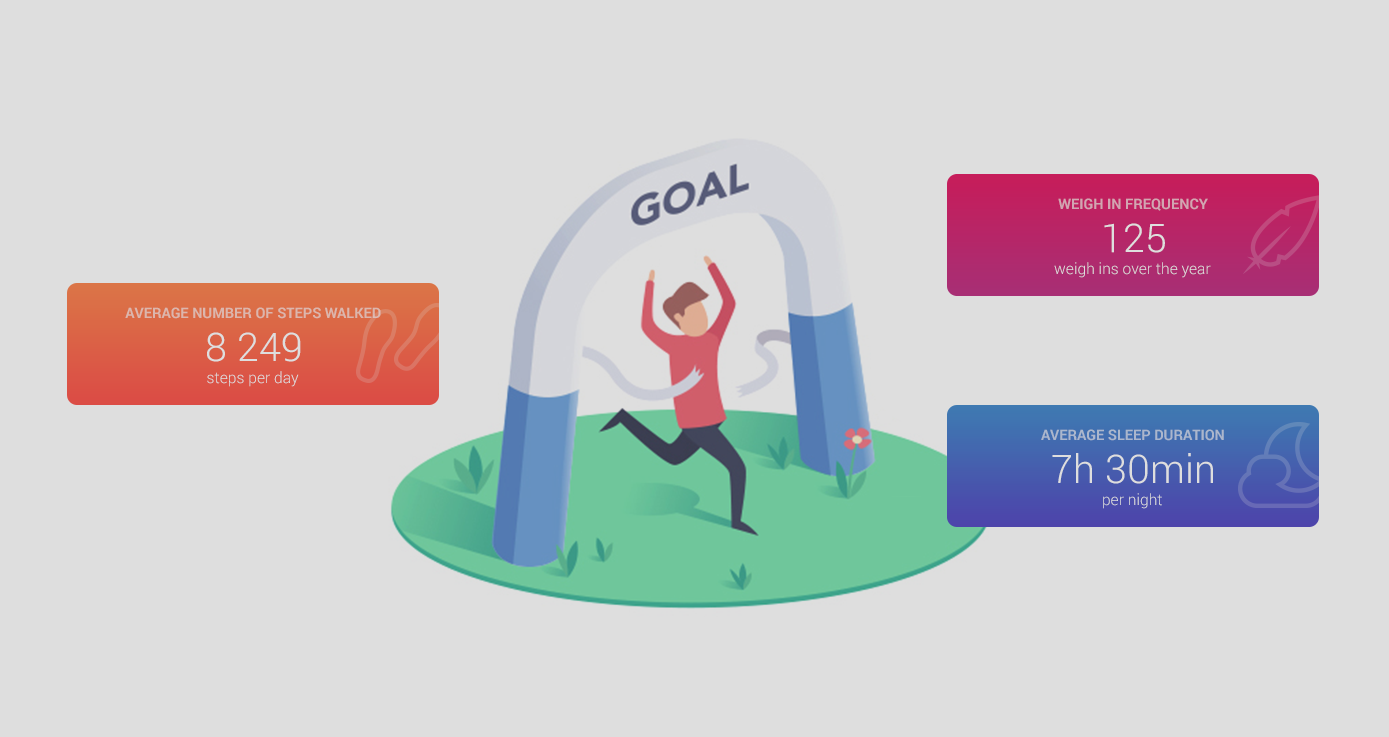 2017 is almost here, and it's the perfect time to reflect back on how 2016 went. Visit Withings Year in Review 2016, and discover your activity, sleep, and weight trends from the past year, along with how you can improve in 2017.
Did you lose 20 pounds this past year? Take up running? Or maybe increased stress at work led to some sleepless nights? However you fared with your weight, activity, and sleep over the past year, you can discover it all with Withings Year in Review.
To discover your personal 2016 rewind, visit yearreview.withings.com and log into your account. From there, you'll be guided through a complete review of your activity, weight, and sleep over the past year, complete with overall progress, yearly, weekly, and daily trends, and interesting highlights. You can also see how you stack up against your peers of the same age and gender.
After reviewing your healthy (or not-so healthy) behaviors from 2016, you'll receive some personalized tips to help you set attainable goals for the new year.
Ok, that's enough spoilers here. Check out the hype for yourself at Withings Year In Review