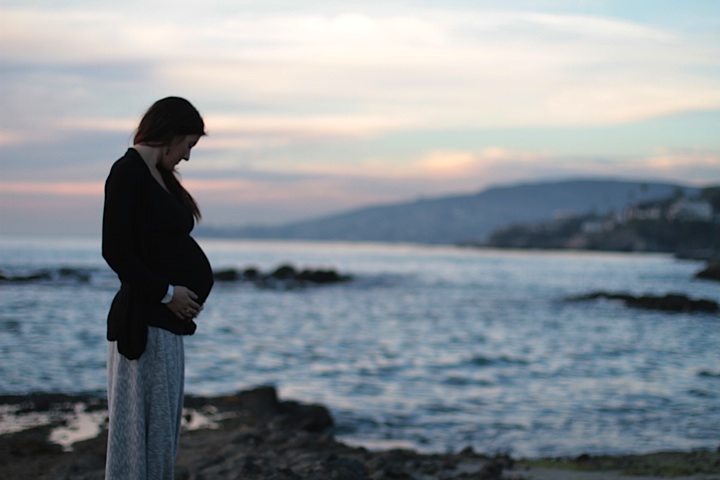 For expecting parents, adding a new member to the family can be an exciting time. Of course, welcoming a newborn can also mean kissing date-nights, couple's vacations, and spontaneity goodbye. Fortunately, there's a fun way parents-to-be can enjoy a bit of their old life, and welcome in the new. Find out how to have a happy, healthy babymoon.
Inspired by the good old-fashioned honeymoon, a babymoon is a vacation that a couple takes before their new baby arrives. Melanie Darnell of Fit Momma describes it as a "romantic getaway" for expecting parents, so that they can "enjoy some quality time before the baby is born." It doesn't matter if the trip is a week long or a quick overnight, as long as it gives Mom and Dad a chance to make the most of their remaining time together.
When asked about her own babymoon experiences, Melanie told us, "When I was pregnant with my first, we did a long weekend at a romantic bed and breakfast in Laguna Beach, California. It was about an hour drive from our house and the perfect getaway. Our second babymoon was to Newport Beach… just for one night and my sister came into town to watch our son." She explained that when it comes to planning a babymoon, parents should keep it simple: "It doesn't have to be a lavish or extended vacation, especially if this isn't your first baby and overnight child care might be a challenge." Instead, she suggests looking into a "staycation," even if it only means getting away for the night. And if you can't get away for more than a few hours? No worries. Melanie has advice for that too: "If staying out for the whole night isn't an option, make a day of it and plan a fun activity. Maybe a couple's massage and a romantic dinner."
Ideally, all babymoons would be relaxing getaways. However, if you and your partner are looking for something a bit more adventurous, there are a few important things to keep in mind when planning your trip. According to The Bump's 10 Babymoon Tips, it's important to look into travel restrictions and vaccinations ahead of time. A quick peek at the Center for Disease Control and Prevention travel advisories should give you a good indication of whether or not your destination is suitable for you, your partner, and your baby-to-be. And of course, wherever you plan to go, be sure that you identify nearby medical facilities and check with your OB before embarking.
Not only is it important to consider the safety of your destination, but also the safety of your journey. Most expecting parents won't be setting off on an African safari adventure, but flying a few states over can come with risks as well. Cheapflights.com notes that "traveling while pregnant does come with a few warnings, such as an increased risk of blood clots and Deep Vein Thrombosis."
Additionally, after a certain point in the pregnancy, you may face some travel restrictions. According to Cheapflights, "After 28 weeks, when the risk of going into labor increases, most airlines will require a letter from your doctor stating that you are fit for air travel while pregnant and confirming your estimated due date. If you are more than 36 weeks pregnant, many airlines will not let you fly due to the increased risk of delivering on board." If your pregnancy is high risk, or if you're carrying more than one baby, it may be better to opt for a quick car ride and a relaxing weekend at a B&B instead.
Safety aside, you may also want to consider when travel will be the most comfortable. The American Pregnancy Association states that "as long as there are no identified complications or concerns with your pregnancy, it is generally safe to travel at all times." However, it also notes that the most comfortable time to travel while pregnant is during the second trimester, since "in most cases, you are past the morning sickness of the first trimester and several weeks from the third stage of pregnancy when you are more easily fatigued."
Ultimately, the goal is not to go on an epic trip, but to enjoy some quality time with your partner, or "keep the spark alive," as Melanie puts it. So whether you're mountain climbers or bookworms, remember that your babymoon should be a time to relax, take a breath, and appreciate the life you and your partner are building together!

Photo credit for all images: Melanie Darnell of fitmomma.com