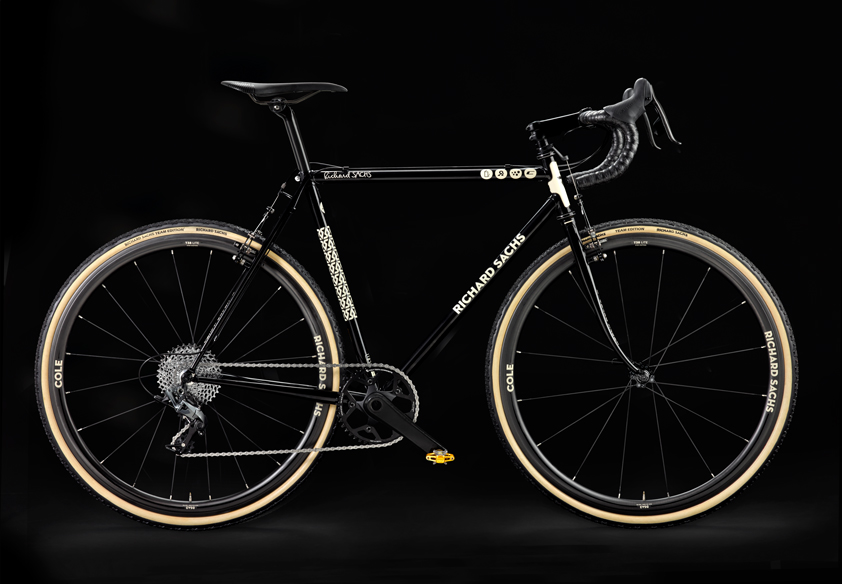 From NY bike messenger to Cyclocross rider extraordinaire, Dan Chabanov has been a big part of Richard Sachs team for many years. We got the chance to chat all things Cross with him. Check it out.
28-year-old Dan Chabanov resides in Brooklyn, NY. He is a cycling coach during the week, and a pro Cyclocross athlete by weekend. His love of racing shines through not only in the way he talks about the sport, but in the way he rides. Read on to learn more about Dan and his role on the Richard Sachs team.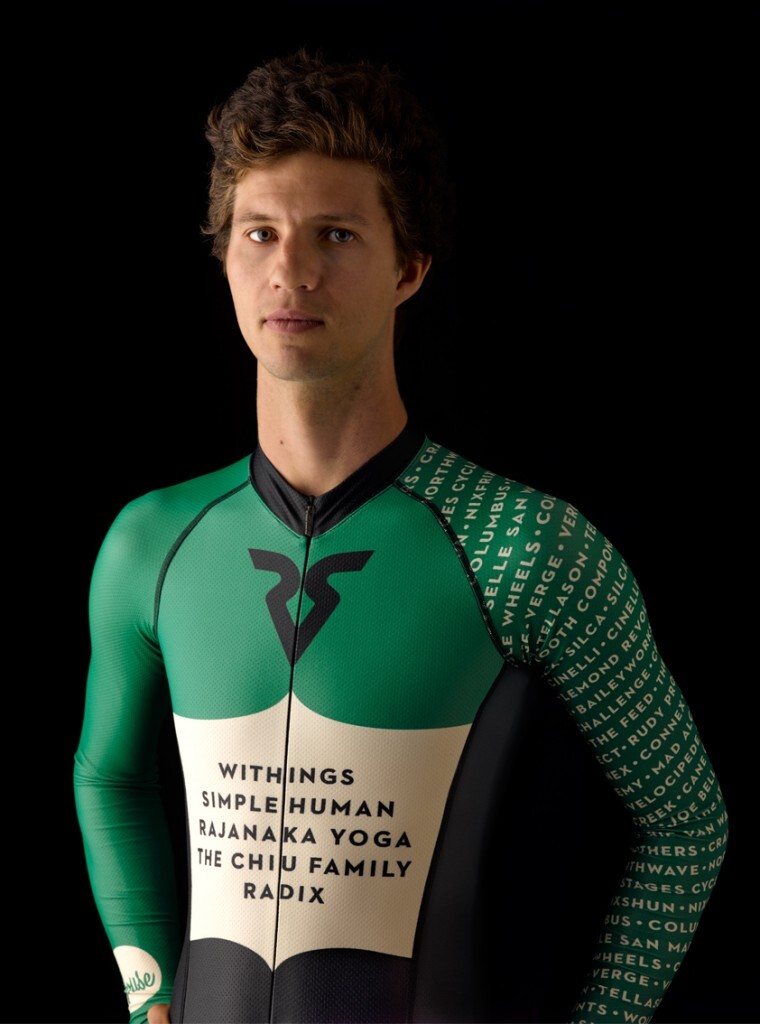 Withings: How did you get into Cyclocross?
Chabanov: I had an interesting beginning, actually. I started off as a bike messenger, and after a while I was really enjoying riding and developed a drive to compete. I started racing track bikes and then road racing. I wasn't really successful at either of those disciplines, and I don't remember exactly what happened, but I thought it would be fun to try out Cyclocross. I bought a bike from a buddy of mine and raced Cross for the first time. I did surprisingly well, placing second, and decided I wanted to pursue it more seriously. The terrain is much more diverse and though the races are shorter than road, it's much more intense and a lot more is happening. It's not just about pedaling harder and faster there's a lot more turning and handling involved. Plus, I love the social aspects of it. The vibes at races are really cool and Cross has a great community.
What drew you to Richard's team?
This is my eighth year racing cross and my fifth year on Richard's team. He's kind of a legend. When I first started racing I saw his bikes and his uniforms and his team really just stood out from the rest of the crowd. I was a huge bike nerd and was drawn to how well-designed his bikes were, but in getting to know Richard I realized he and his team were just people. The kind of teammates you want to turn yourself inside out for race in and race out. Richard has always believed in me and it's really easy to commit half a year of your life (for five seasons) to a team with such strong support.
How is this season going for you so far?
I could literally write thousands of words to tell you how my season has been going so far — which is actually what I have done. You can read them all on The Athletic Community where I write a weekly column about racing, life, etc… But in general racing has been extremely enjoyable this season. The form is good, I'm happy, and I think the results show that.

How do you train on and off the bike?
Training is a full time job for me — I think about it everyday. If I'm not training, it's for a scheduled rest day, not for lack of wanting to. Training for cross is really different than training for road. Road races are about 60 minutes for men and 45-50 minutes for women. When I was training for road races I would ride 3-5 hours a day. For cross, I've shifted my rides to shorter 90-120 minutes at a much higher intensity. Before the season starts I'll ride six days at high intensity, and save the seventh day as a rest day. During the season I use Monday as a recovery day after the weekend, Tuesdays and Wednesdays are for hard training, Thursday is mellow, and Friday is preparation for the course. During the season I'm definitely training a lot less, racing competitively twice a week takes a major toll on your body and it's important to make sure I give myself enough time to rest and recover before heading back to the course. I also usually run for a half hour once a week at a 7-8 minute mile pace.
Do you follow a specific diet as part of your training regiment?
I have to count calories to make sure I eat enough. I like to make the logical healthy choices, but I don't have a specific diet. I try to avoid eating candy or high sugar snacks, instead I'll wait until I can get my hands on something more substantial. For me, being healthy is more about making smart choices than sticking to a particular diet. It's okay to have dessert sometimes, I'm not an all or nothing kind of guy. If I feel like I am depriving myself I won't be happy and then I won't perform well.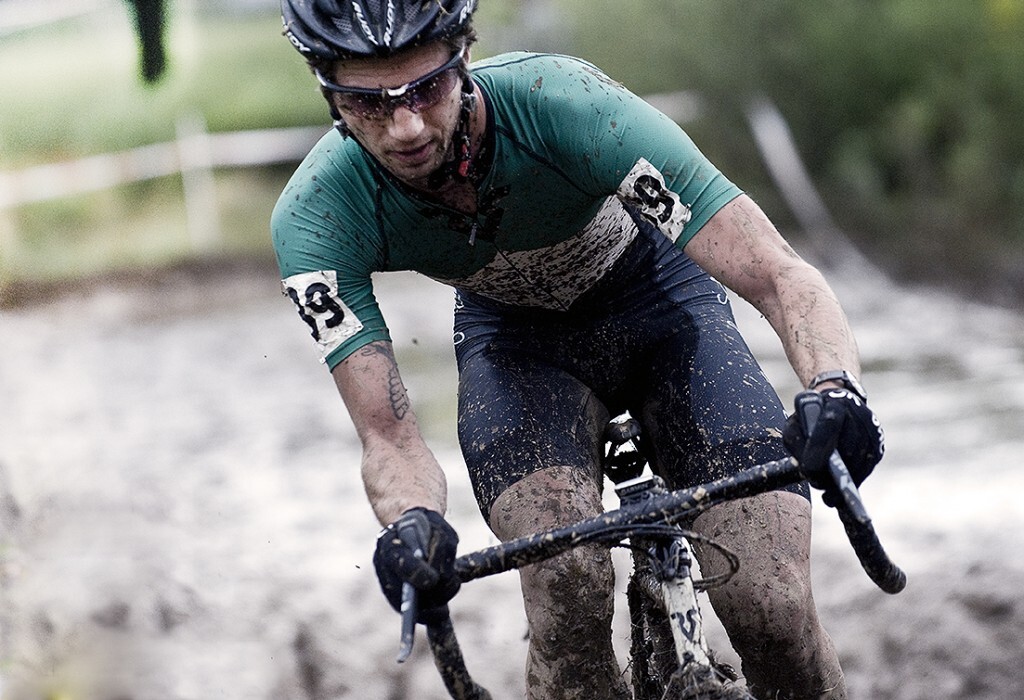 Do you use any apps when you train clients?
I use Training Peaks. There's a lot of support for various metrics and there's also an option to manually enter in steps and sleep. A big problem for a lot of people is that they don't think about what is happening to their bodies off the bike. Are you getting enough sleep? Is it good quality? If you're taking a rest day, is it a quality rest day? Are you spending too much time on your feet? Training Peaks helps you to track trends and you can connect good performances to insights garnered from the app. The Training Peaks integration with Withings Health Mate has huge potential — I look forward to doing more with it.
How about your experiences with Withings?
The biggest thing for me has been tracking my sleep. Being able to see how much sleep I'm getting visually has made me think about it way more. Which in turn has resulted in me getting more sleep on a regular basis this season. With rest and recovery being such a huge aspect of training and racing professionally I suspect this has been a big part of my newfound consistency this year.
Hardest Cyclocross moment?
Well to start with a positive, anytime you win a race it's pretty special, but that doesn't happen often. I don't really have a hardest moment per say, I really just want the team to be happy with my efforts. You dig so deep and the team supports you no matter what the outcome is. There's no quitting and we all know that. Richard is incredibly supportive. He fosters and environment that doesn't allow us to get down on ourselves or want to walk away. It's just not a mentality we have around here.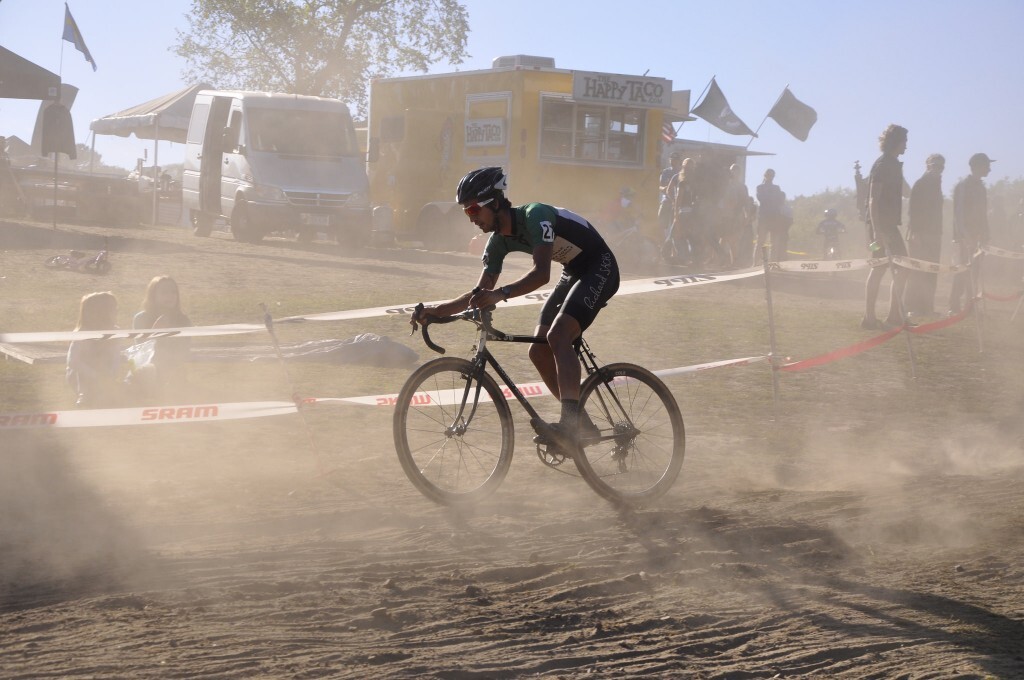 Do you have a favorite hobby?
Photography. I spend a lot of time taking pictures. I go to all of our races with three different cameras: one for color, one black and white, and one digital. I actually went to school for photography, but didn't want to pursue it as a career. When you try to make money from it, it becomes more administrative and less about the art.
Bonus: Check out Dan Chabanov and Sam O'Keefe's training playlists on Spotify.

A big thanks to Dan for taking the time to chat with us and best of luck this season!
**Header image by Carlos Alejandro.
Want more Cyclocross? Check out more interviews with the Sachs team here.
Take the Podium with BrittLee Bowman
Cyclocross: Ride with Sam O'Keefe
Take a Spin with Richard Sachs