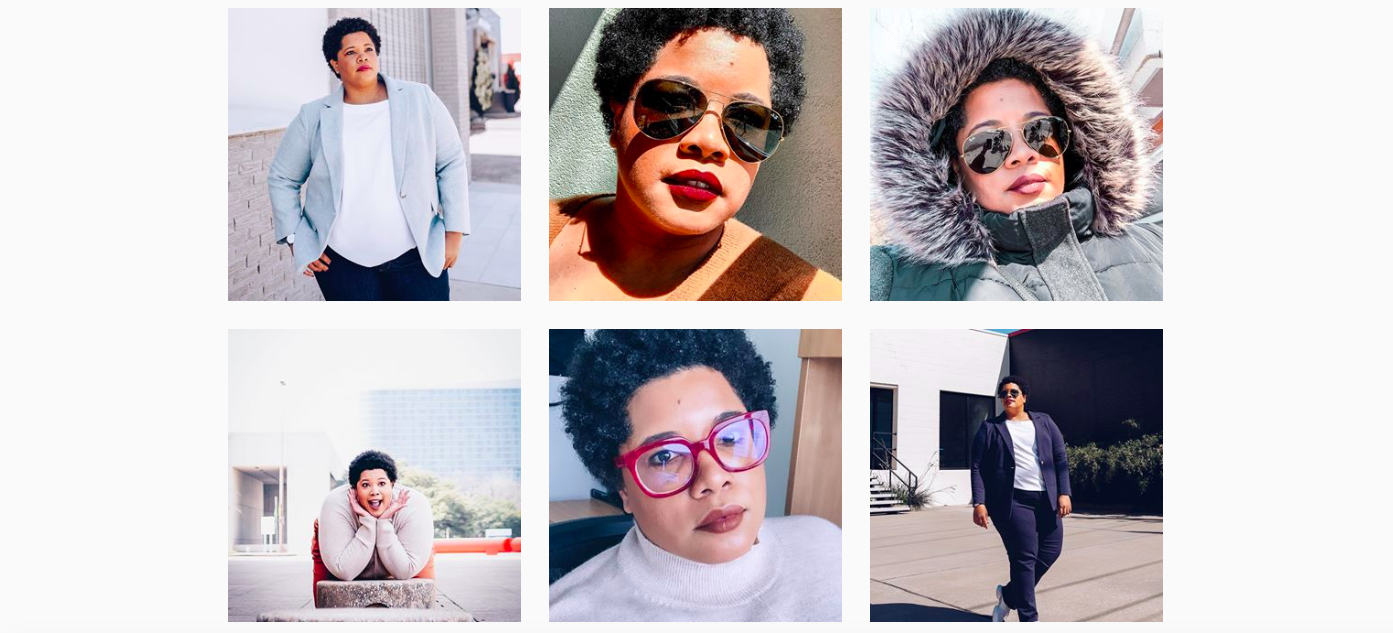 Our blogger saw Brea Elles on Instagram and assumed she was a full-time model. In fact, her personal brand-building is only the tip of the iceberg. Get to know a real Withings user who impressed us with her style and then wowed us with her substance.
We first noticed Brea Elles via the beautiful pictures she posted on Instagram
@breaelles
wearing professional sleek outfits, cool glasses, and a
Withings activity watch
. When our social media lead showed me her profile, I saw her bold professional looks worn with confidence and I assumed she was a model/influencer by trade. But while she is indeed a style icon, I dug deeper and learned she is, in fact, so much more.
Born in Kingston and raised between the two islands of Haiti and Jamaica, Brea Elles works out of Dallas, Texas, as a design and construction capital project manager in the healthcare industry. While her day job focuses on the design and construction of large-scale projects like new hospitals, clinics and medical buildings with budgets of $100 million and up, she has also carved out a space online to share more of her personal style. While she started posting on Instagram, she expanded in the spring of 2019 to share more of her work wisdom and love of design on
her blog
.
When asked how or why she started sharing, she says her friends "encouraged me to share my perspective on life, design and style." From there she decided to try her hand at blogging, but says she finds it challenging because her writing "is trained for research academic papers," and she "finds it hard to get personal."
Elles also teaches, primarily interior design studio and theory, and says that journey began in 2015, as a teaching assistant while in graduate school for architecture. She truly enjoys teaching, saying it's her "main means to stay connected to design, and I love seeing students' growth over the semester. Even more so when they underestimate themselves and I walk them through both the course and the journey of self-confidence."
When asked about her biggest life/work challenge, she says it's usually about keeping focused. "My brain is in constant brainstorming mode," she says, "thinking I could do it all, whereas I know that is impossible. In addition, remaining disciplined with my fitness lifestyle is one thing I have committed myself to do this year. Thus far, it has been a positive journey." She spends time dancing and lifting weights, but says she plans to try and add golfing into the mix.
And for fun? Elles says she loves "to dance, eat and enjoy great conversation," and travels back and forth between Dallas and the Northeast to visit friends and family.
I asked her a few more specific questions below. Read on to discover more, including her favorite buildings, favorite foods, and how she discovered Withings.
Q & A with Brea Elles
What is the best book you've read this year?
"The Confidence Code: The Science and Art of Self-Assurance—What Women Should Know," by Katty Kay & Claire Shipman.
The book offers great insights on how women in different industries and career levels view and practice confidence. The scientific research they mention in the study of self-confidence is riveting, leading me down many rabbit holes.

Favorite cuisine or local restaurant?
Nothing like Haitian cuisine! My happy place is in my mom's kitchen with her cooking. Then I enjoy Italian seafood.

Which languages do you speak?
I speak and write English, French and Creole all fluently, and some Spanish.

As an architect, what is the best innovation in design in the past few years? Which trends make your skin crawl?
As in an interior architect, the focus is designing to enhance the relationship between environment and human. The healthcare industry has accomplished great strides over the last year. The focus is no longer about designing and building for the bottom line, but on the enhancement of patients' experience and healing journeys. In addition, the breakout of freestanding emergency rooms in rural areas to support their immediate and exigent health needs [is also important].
At times, the word "trend" makes me cringe. Design and construction is such a costly endeavor—why design for the short term? The over-usage of wood and the inappropriate use of incandescent lighting in interior spaces makes my skin crawl.

You seem to appreciate beautiful hotels. Do you bring some elements of this design to healthcare?
I presently do not design—I wish. However, the hospitality component in healthcare is [top of mind for] healthcare executives. For instance, I am presently working on a brain institute and cancer center. During the programming phase, one of the design drivers is to create infusion pods affording comfort and a sense of hominess, which materiality and furniture selection accomplish.

How did you first discover Withings?
In 2015, I sought to purchase a minimal smartwatch, and I came across Withings in my extensive Google research.

What do you like about wearing a Withings tracker?
I love the softness of the silicone bands, the discreet style—it does not look like a smartwatch—the minimal aesthetic, the personalization, and of course the app, which is straightforward and simple to use.

What do you like about a Withings smart scale?
I love that scale, the only scale I've owned since 2105 and probably for the rest of my life. Yes, I am a brand loyalist. I love all the metrics (BMI, body fat percentage, etc.), and enjoy the weather component and the minimal design.

And finally, do you have any favorite hotels/buildings? Ones that just awe you?
Oh boy. The list is endless. I love adaptive-reuse buildings, the preservation of authenticity as a framework and guiding principle while designing [a new space]. I am a hotel enthusiast. I wish I could live in hotels or my job was to be a secret shopper for hotels. Oh, life would be sweet! Hence, my favorite buildings are adaptive-reuse hotels.

Brea Elles shares some of her favorite buildings:
The Langham (Boston, MA): housed inside the city's original Federal Reserve Bank
The Freehand (Los Angeles, CA): housed in a 1920s office building
21c Museum Hotel (Louisville, KY): housed in a tobacco and bourbon warehouse
The Ritz-Carlton (New Orleans, LA): housed in a former shopping emporium
The Charmant Hotel (La Crosse, WI): housed in a candy factory
LINE DC (Washington D.C.): housed in a century-old church
The Wythe Hotel (Brooklyn, NY): housed in a former textile factory

Many thanks to Brea for her time!
If you are a real-life fan of Withings with a really interesting story to tell, ping us on social. We love sharing your stories. Find us on Twitter @WithingsEN and @Withings on Instagram and Facebook.