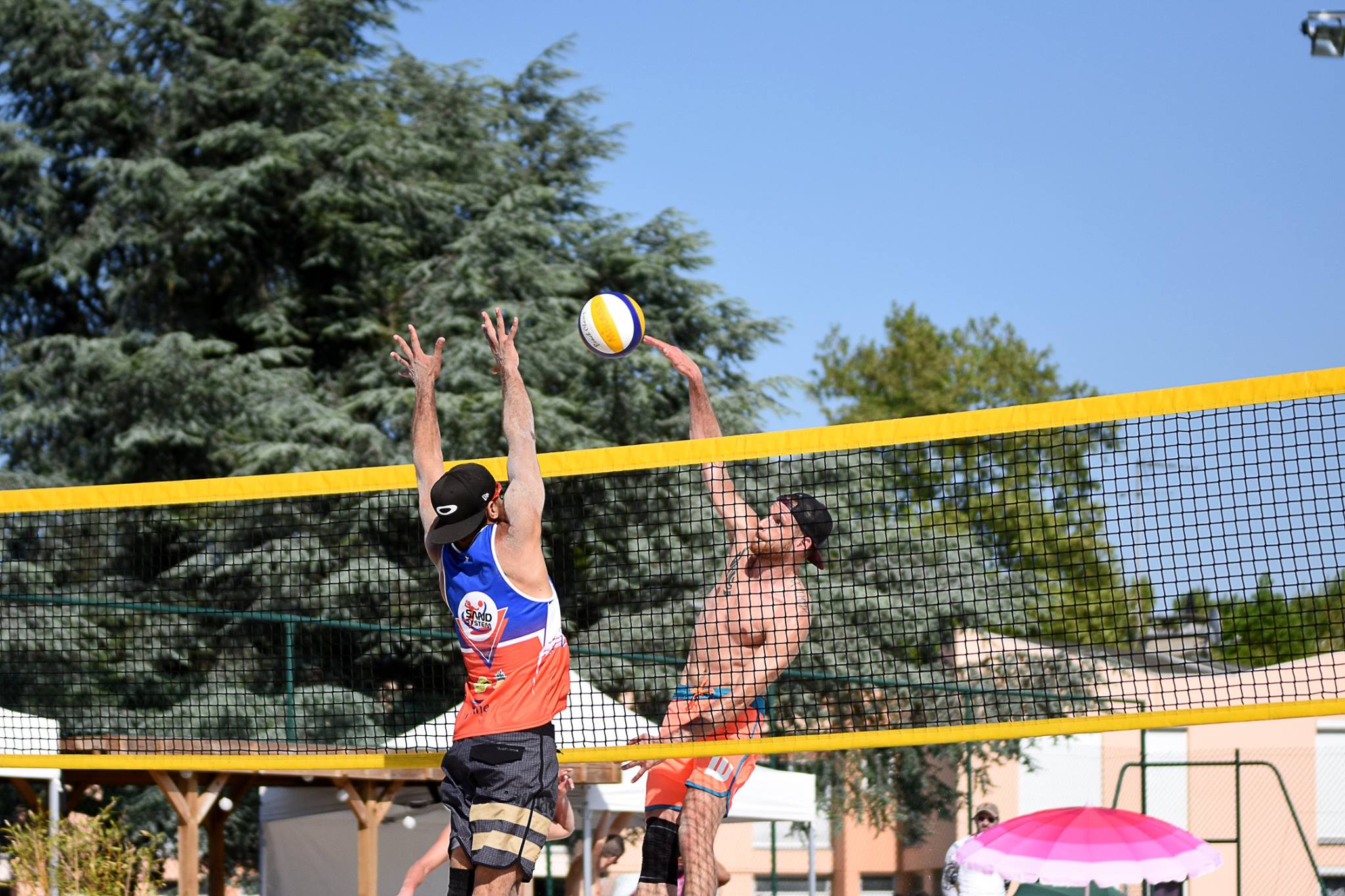 When we heard one of our own Withings teammates was deep into playing beach volleyball, we had to know more. Read on to get hep to how you can hit the sand in Paris.
As you may already know, more than thirty different sports can be tracked using our smartwatches, and one of them is volleyball. And one of our colleagues, Vincent Brand, plays and manages a volleyball league, specifically its sandy version—beach volleyball.
Yes, when not being the Product Manager for API & Services, Vincent heads up a beach volleyball association, the self-styled "coolest beach volleyball club in France." Of course, we were intrigued, so we asked him a few questions to find out more about it, in case you want to hop on the Metro to get your toes in the sand—and your heart pumping—before beach volleyball comes to Paris and is played right below the Eiffel Tower for the 2024 Olympics.
Withings: Can you tell us a bit about your association?
Vincent Brand: We're called Sand System, and the association has over 300 members, making it one of the largest clubs in France. Sand System has been around for 10 years now. I'm its third president. We're especially proud to have a mixed championship with six stages and a final.
The association has won the French individual championship several times [France Beach Volley Series—Ed.] and qualifies every year for the finals of the French Beach Volleyball Cup. We are the most represented club in the French championship. Over 100 licensed members compete.
How did you get into playing beach volleyball?
My big brother played and I liked it. I really enjoy being involved in this sport: we travel all over France for competitions, and it is technically and physically demanding to play. It's a team sport and at the same time very individual. There are no substitutes, so the match depends very much on your performance.
How do you train, and what are the unique challenges of this sport?
The association trains once or twice a week in Paris. It's a very technical sport, so the aim is to repeat the movements as many times as possible under different conditions, to achieve maximum precision. You also have to learn to adapt to your opponent's game.
Personally, I do my best to stay in good shape: everyone has to be able to hold their own during the matches. Sand is a soft surface that requires more physical effort than hard ground when it comes to moving around. There's a lot of jumping, rapid movements… stamina is crucial!
Have Withings products changed the way you play sports?
I alternate between using a Pulse HR and a Steel HR Sport. I prefer the watch because it's stylish and can be worn all the time, whatever the occasion. The watch hasn't really changed the way I play: I use it mainly to see how I performed after the game, because it monitors my heart rate continuously. I can see how much time I spent in each zone and that really helps me to target my training.
What's your next goal?
Our main competitions are between May and July: the aim is to perform as well as possible and have fun. We also have the Coupe de France with the club, of course. That takes place from the beginning of May to the end of August. We would like to finish in the top 4 for both the women's and men's competitions, and qualify for the finals in the youth categories.
We are cheering on Vincent and wish him best of luck for the 2019 season! If you want to find out more about his brand of beach volleyball, head to sandsystem.com.