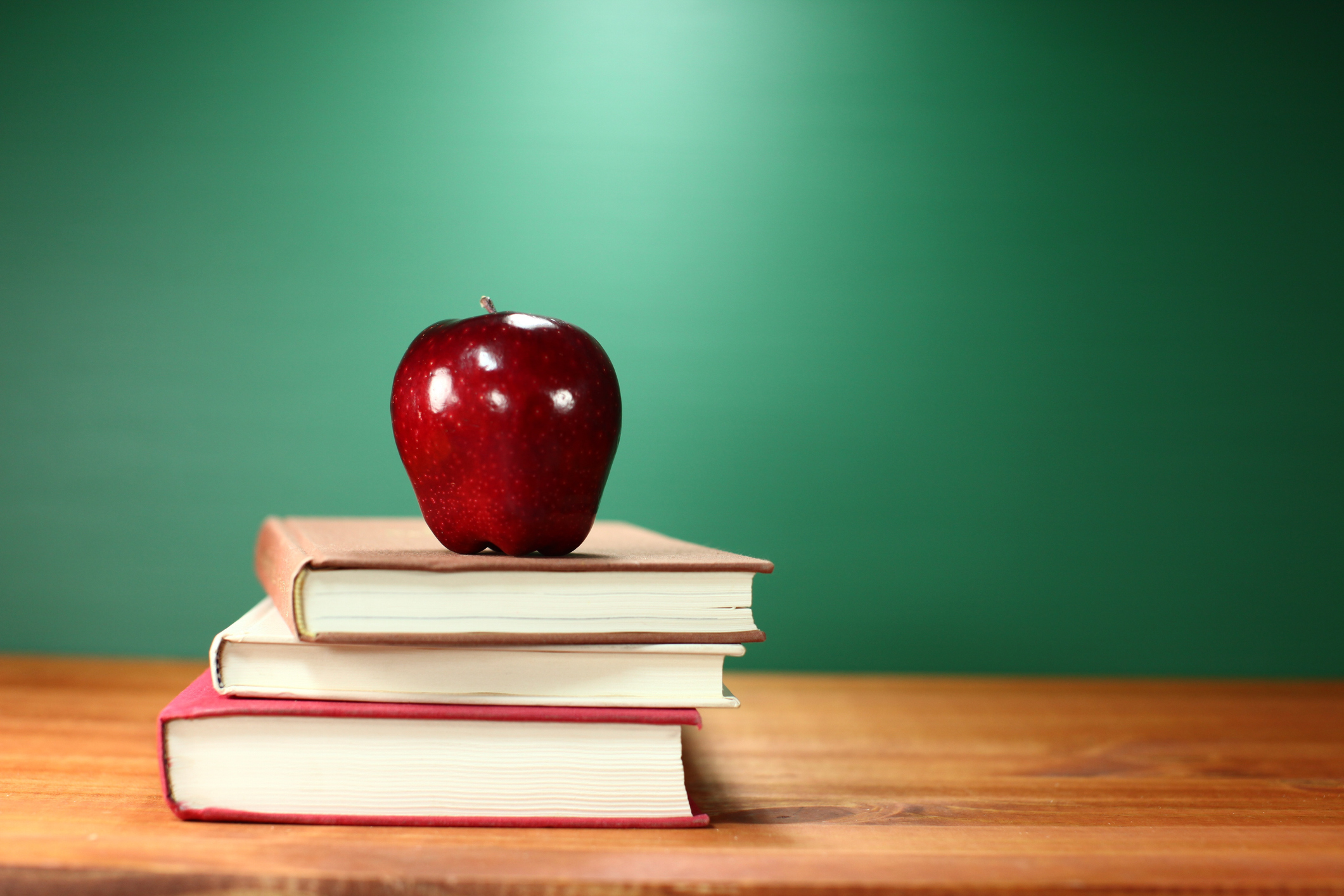 New clothes, cooler weather, and the desire to get serious—you don't need to be heading to school to see that fall is the perfect time for a reboot. Here are a few ways to enroll yourself in a personal plan to concentrate on your health.
New school year, new you? At any age, back to school time is a great time to press the reset button. Cooler weather, new beginnings, and time to focus on yourself. Find out how you can make a do-able lifestyle change so that come 2020, your resolution is only to "keep being awesome." In your face, January.
Not sure where to start? You'll be shocked to hear that we have some suggestions!
Switch up your diet
Always wanted to give keto a shot, try intermittent fasting, or adopt a gut-friendly diet? We have the lowdown. If sleep is your issue, here are five foods to try to help you get better zzz's. Want to ramp up the fruit and veg but need inspiration? Check out our interview with Ray Cronise, weight-loss guru to magician and author Penn Jillette, on why plant-based diets rule.
Drink to your health
Need to kick a soda and/or booze habit? Switch to infused waters, birch water or kombucha instead, or switchel, the favorite of seventeenth-century farmers everywhere. Please don't try raw water, though.
Try a new activity
Working out is haaaaaaard. (That's me talking. I whine just like that every time I have to do it.) I personally think that if you don't enjoy an activity, you won't stick with it, so it's important to find something you DO like. What better excuse to try out a bunch of things you haven't done before? Like badminton—which, believe it or not, can help you burn 300 calories an hour. Or swimming—because our data found that swimmers are more active, have better cardiovascular systems, and even sleep better. Or even just long-distance walking—check out Arnaud's post on getting 20,000 steps in the heart of Paris. And if you're worried about exercising during the colder months, don't be—turns out exercising in colder weather has a ton of health benefits, from potentially staving off winter weight gain to fighting seasonal affective disorder.
Want to start running? See how Ariane took up C25K (that's Couch to 5K, if you don't know)—which has the 411 AND views of beautiful beer-filled countryside to help inspire any couch potato to go the extra mile.
Not a gym rat? Don't worry—keep it fun with an outdoor activity like roller-skating, trampolining, or even jump rope. Did you know that jumping rope actually burns more calories than running? It does!
…with a workout buddy
Data shows that people who work out with partners enjoy it more and work out longer than those who don't. And we know folks who can vouch: Check out Katrina's post on a Boston-based group called Running For People That Can't Run Good.
Even virtual partners help: Our data shows that 25% of people who challenge one or more friends using the step-tracking leaderboards in the Health Mate app walk 25% more.
Track your health
You knew it was coming. But seriously: we're big believers in the idea that knowledge is power—and lifestyle changes can have a hugely positive impact on your health. And we have data to back that up. Even just wearing a smartwatch can help: Almost 80% of our sedentary users with an activity-tracking watch walked an average of 2400 additional steps a day, on average, over the course of 3 months. And did you know that people who step on the scale daily lost four times as much weight than those who didn't — and 67% of our users who weighed in at least once a week lost fat mass in the first three months?
Sleep on it
There's more: our data shows that getting a better night's sleep can improve your BMI and activity levels. And, conversely, we've found that activity and sleep tracking users who regularly hit their step goals are 13% less likely to experience sleep disruptions. Yay, science!
So if you're looking to make a change, now might be the time to seize the day, and get an A in taking better care of yourself.