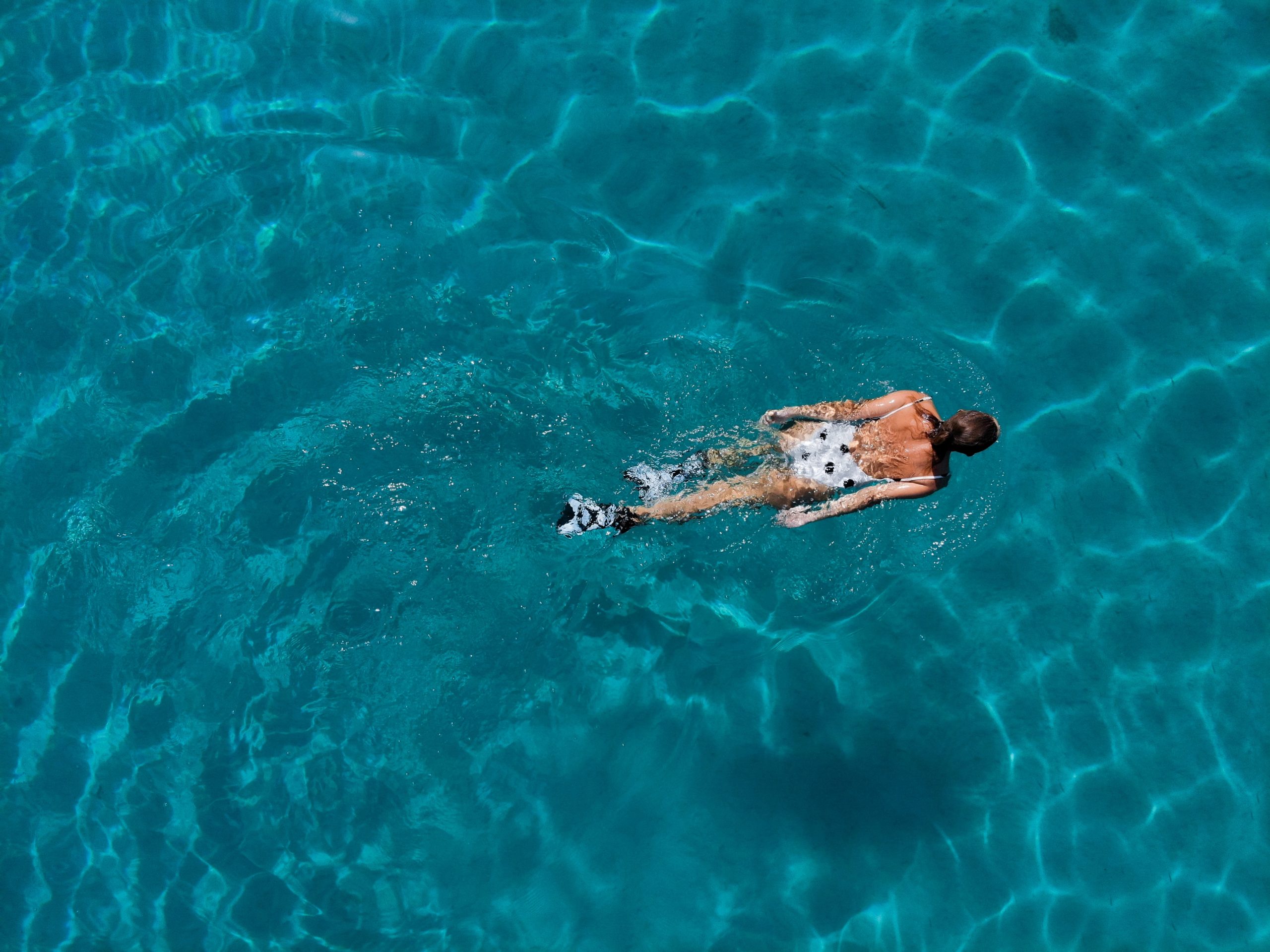 The sun sets later and the extra light and heat warm our hearts: summer is coming, no doubt. Here are 5 tips to help you get the most out of your health and fitness routine.
1. Exercise—outside
The temperature outside is warmer, the sun rises early and sets late, and you may feel a boost of energy because of it. You may or may not be surprised to hear that quarantine has changed our exercise habits overall—globally, yoga is up by 42 percent, hiking has increased by 34 percent, and running has increased by 18 percent. On the downswing? Indoor activities or anything that involves gym access. So if you haven't already, why not put your boring indoor exercises on hold and seize the opportunity: go for a slightly longer walk (and no, you don't necessarily have to take 10,000 steps a day) — or why not try a new sport? If you need ideas, why not turn off the Netflix (as much as we love it) and try Couch to 5K? Or just pick up a jump rope or head to the nearest playground, because exercising like a kid is really, really good for you.
Take advantage of the activity monitoring on a Withings smartwatch to go beyond your goals, visualize your progress, and improve your cardiovascular health. Try competing with family or friends by using the Leaderboard function. With Steel HR, you can even monitor your heart rate continuously to ensure that your workouts are effective. Don't have a smartwatch? Until June 26, we're offering $60 off our highly rated Steel HR.
2. Keep an eye on weight trends
This summer, we're giving you permission to ignore the daily numbers on the scale and enjoy life. But do continue to weigh in and monitor your body fat—knowing your body composition can help you to keep your health on track. (And yes, do track your body fat—because contrary to what you may have heard, muscle doesn't weigh more than fat.) Take a step back and look at your weight trends as a whole, rather than focusing on an isolated weigh-in session. If you're trying to lose weight, know that healthy and permanent weight loss takes time, and setting a weight goal can help. Withings scales can help you track your progress and see your long-term weight trends in the Health Mate app.
3. Here comes the sun
We've said it a million times, but it's true: Sleep can impact your weight, activity levels, and blood pressure. But did you know that your body has an internal clock that triggers sleep and wake cycles based on daylight? Some studies suggest that morning sunlight may improve your mood during the day and help you sleep better at night. Why not experience this phenomenon by getting outside and then tracking your Sleep Score to see how it changes? Small changes in your daytime habits can make a big difference in your overall health.
4. Monitor your heart rate at night
Practice healthy habits before bed. You may want to enjoy long evenings outdoors, but keep in mind that consuming alcohol and tobacco may lead to snoring or even sleep apnea. It's important to know your sleep heart rate, too: the lower your sleep heart rate is, the better your sleep will be, and the healthier your heart will be. This summer, experiment and observe how your lifestyle affects your sleep heart rate, so you can better understand how to take care of your health. You can track your sleep heart rate on any Withings device that tracks heart rate, including Steel HR, Steel HR Sport, Pulse HR, and Sleep.
5. Take your temperature
Remember that we are still emerging from a period of global pandemic, and the virus has not been completely eradicated. COVID-19 has a wide range of symptoms, which may include higher temperature or fever. If you want to monitor your temperature regularly, Withings Thermo allows you to take a simple, quick and hygienic no-contact measurement, with results that display right on the device and sync with the Thermo app, so you can follow up with your healthcare provider remotely if needed.
And speaking of apps—don't forget that the Health Mate app provides health tips, keeps your measurements all in one place, and creates a health report that you can share with your doctor. Coming soon: a Health Mate update with even more tips on how to take control of your health.
That's it! Here's to a happy, healthy summer.