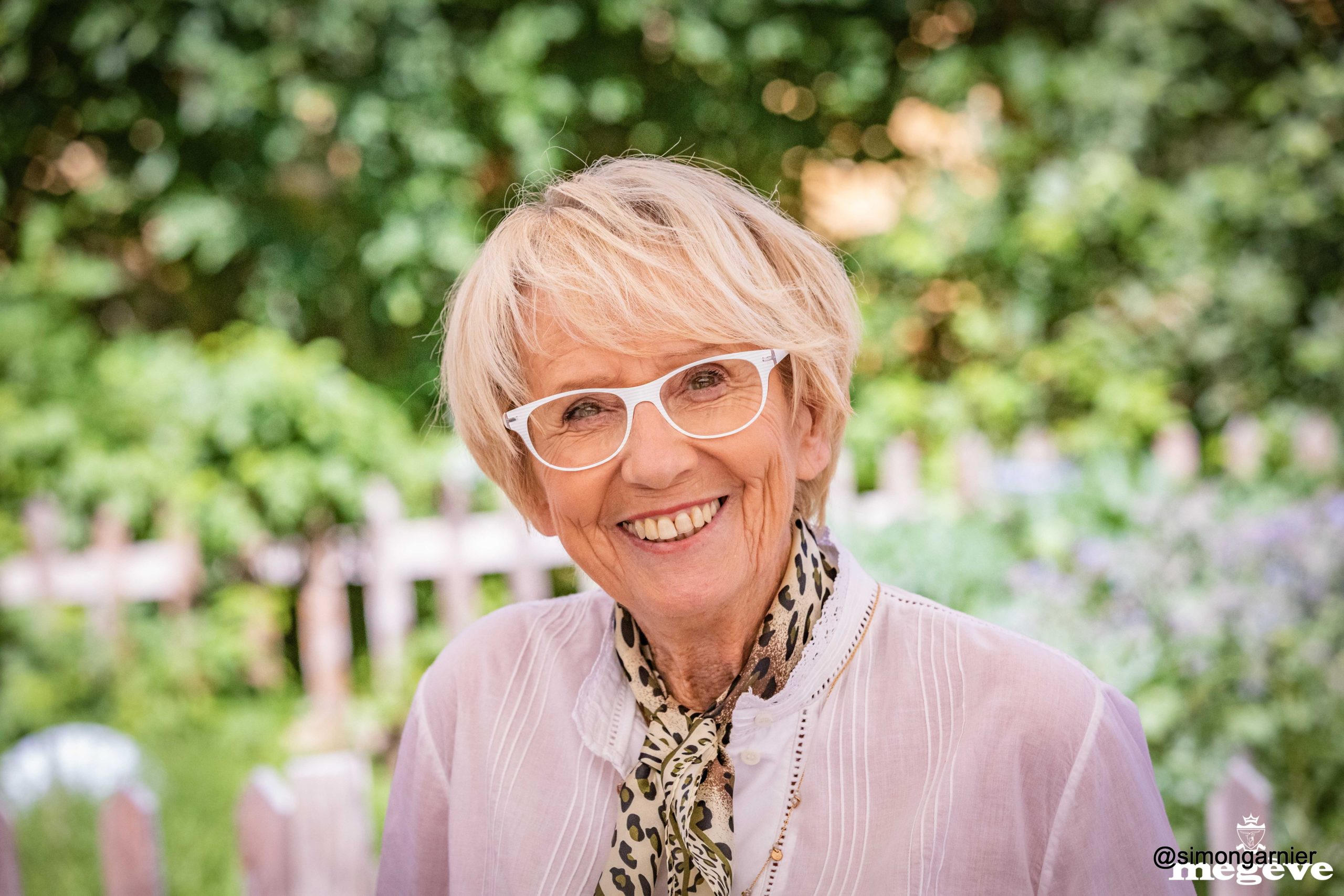 Get to know a famous pastry chef, author, and TV personality who chooses Withings health tech to help her stay in tip top form.
If you live in France, you know Mercotte. Although her official bio states that when she married she didn't know how to cook an egg, she is now one of the most famous chefs in the world. Mercotte is the author of many bestselling cookbooks, the creator of Mercotte.fr a culinary destination site since 2005, and she is perhaps best known a long-standing role as a judge on Le Meilleur Pâtissier, a reality TV show that is France's version of The Great British Bake-Off. Mercotte is also a 78-year-old mother of four, a grandmother to 10, and she shows no signs of slowing down.
Mercotte samples French Tech, decides it's a key ingredient
Inspired by her tech savvy brother, Mercotte says she initially chose Withings many years ago to support a French company, but she soon discovered there was a need for this in her life, and in her family. . "We first bought it because it was French, but we were very quickly convinced. I've had lots of friends, family members and chefs buy Withings products and they are delighted. I've even given scales to all my kids—I'm a fan!"
When asked which Withings activity tracker she uses, she responds, "I've had almost every model. I bought a ScanWatch and it's at least my fourth or fifth Withings watch." She says she was drawn in by the design as much as the precision of the products.
Staying fit is a cakewalk
How does a woman with nearly half a million followers on Instagram keep up her legendary energy? For the past decade, Mercotte says she has been trying to walk as much as possible. She usually takes a long walk every day. With a laugh she says, "After all, I have to maintain my figure with all the cakes I eat!"
All kidding aside, these walks are powerful medicine. Asked about the benefits of a daily walk such as Mercotte commits to, Dr. Terray, a diabetologist, told us that "Walking several times a week has an effect on all the organs: the heart rate increases and the muscular and bone systems are strengthened. Walking also strengthens the immune system and reduces the risk of developing dementia or depression. Regular physical exercise has many benefits that are now well documented, including preventing cardiovascular disease and regulating metabolic disorders that could cause diabetes." So by walking regularly, Mercotte is cooking up some serious good health for herself.
Always going the extra mile, or kilometer
With this great energy, Mercotte admits to walking longer and more regularly since she started counting her steps. "When you start, it's hard to stop because you get a taste for it. During the lockdown, I would walk around the step-counting dial twice. I make it a personal thing, a challenge with myself."
One thing is for sure, at Withings we will continue to walk alongside Mercotte for a long time: "I bought ScanWatch. I don't use the new health features every day, but I think it's great to have them at hand. I find it very aesthetic. I wear it all the time and change my wristband depending on the occasion."